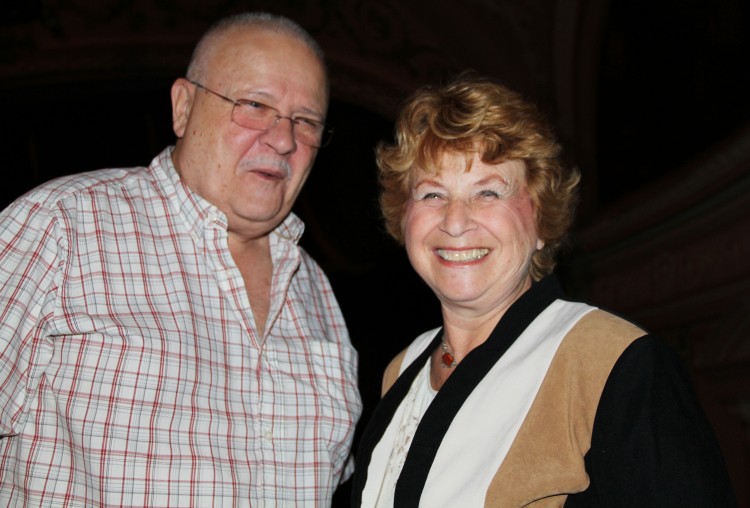 PHILADELPHIA—Naomi Moldovsky a teacher and her husband Irwin, a former businessman, saw Shen Yun Performing Arts at the Merriam Theater in Philadelphia Wednesday night and were very pleased.
"I just love it. The precision and the music: I just love everything," Mrs. Moldovsky said.
Mrs. Moldovsky saw Shen Yun in New York earlier in the year and enjoyed it so much she wanted her husband to see it.
Mr. Modlovsky said they were both really enjoying the performance and commented on the depth of Chinese culture.
"Well it's the oldest around, 5,000 years right? I'm Jewish: we're only around for 3,000. They're the big guys," he said.
Shen Yun is dedicated to restoring Chinese culture and through scenes of vibrant dancing, music and singing, brings China to life from its ancient past right through to modern-day China.
"A performance by Shen Yun is a presentation of traditional Chinese culture as it once was: a study in grace, wisdom, and the virtues distilled from the five millennia of Chinese civilization," the Shen Yun website says.
Mrs. Moldovky had bought box seats at the Merriam Theater which gave the couple an excellent view, not only of the stage, but also into the orchestra pit.
"Wonderful orchestra," Mr. Molodvsky said, "The conductor stays right in touch with the moment on the stage, and from the screen to the stage."
"I'm enjoying it. I'm enjoying the Monkey King a lot," he added, noting particularly the popular Chinese story of the Monkey King and Journey to the West.
Mrs. Moldovsky said she was enjoying Shen Yun even more after seeing it for a second time. "[It's] worth the time and money," she said, "it's worthwhile to see, absolutely."
Shen Yun Performing Arts, based in New York, has three touring companies that perform simultaneously around the world, with a mission to revive traditional Chinese culture. The season concludes this month with performances in Honolulu and Buffalo.
For more information, visit ShenYunPerformingArts.org.
The Epoch Times publishes in 35 countries and in 19 languages. Subscribe to our e-newsletter.