Phil Jackson Nets: Nets Want Legendary Coach
May 7, 2013 1:32 pm Last Updated: July 18, 2015 5:20 pm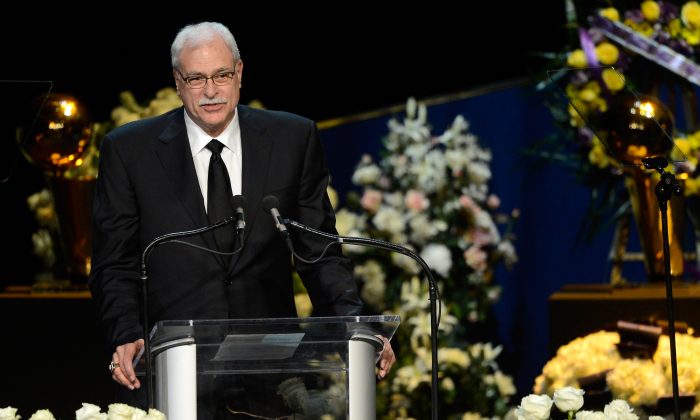 Phil Jackson Nets: The Brooklyn Nets have reached out to Jackson, a legendary coach who is best known for his time at the helm of the Los Angeles Lakers, to replace recently fired coach P.J. Carlesimo.
ESPN reported the development, attributing the information to a source.
Larry Brown and Brian Shaw are on the list of other candidates if a deal doesn't culminate with Jackson.
Nets general manager Billy King said over the weekend he would call Jackson. King said on Monday that the team doesn't need to have a big name coach. 
Jackson's agent told NBA.com in December, after the Nets fired coach Avery Johnson, that Jackson had "no interest in the Nets' job at this time."
Jackson has won 11 titles with the Chicago Bulls and the Lakers, and is in the Hall of Fame.