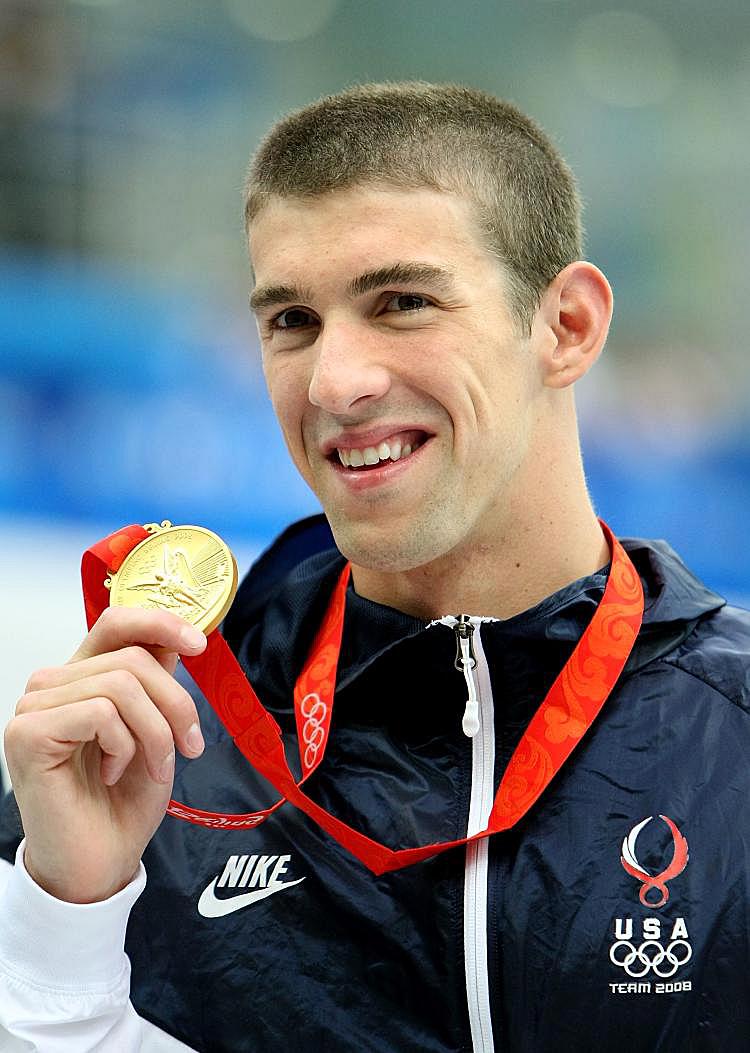 BEIJING—U.S. swimmer Michael Phelps became only the fifth Olympian in history to win nine gold medals when he won the men's 200 metres freestyle on Tuesday.
He joined the ranks of Paavo Nurmi, Carl Lewis, Mark Spitz and Larysa Latynina with a world record swim for his third gold medal in Beijing.
When reminded of his achievement he replied, "That's pretty cool."
Having won six gold medals in Athens four years ago, he added the 400m individual medley and 4x100m freestyle relay, both in world record time, to take him towards the highest realm of achievement in sport.
He has the 200m individual medley, 200m butterfly, 100m butterfly, 4x200m free relay and 4x100m medley relay still to come.
At the last Olympics his only individual loss was the 200 freestyle. Phelps was 19 then and finished third behind Ian Thorpe and Pieter van den Hoogenband in what has been called the "Race of the Century."
"I hate to lose," he said. "When I lose a race like that, it motivates me even more to try to swim faster."
And on Tuesday with no equal, he won the event in Beijing's Water Cube pool.
But he doesn't dwell on the winning at the time.
"I don't think Michael will let his guard down until the last relay race," his mom, Debbie Phelps, is quoted as saying to Associated Press. "I don't think he has a comfort zone at all until the whole meet is over, the whole Olympic Games. He will not let his guard down because there's always someone out there."
Away from the pool, Phelps is a creature of habit. Struggling to wake up in the morning, he takes naps in the afternoon and usually gets two massages a day together with ice baths and mountains of pasta and pizza between races.
In temperament, skill and physical ability he is in a class of his own.
He could leave China with gold from all eight of his events to take down Spitz's record of seven golds at the 1972 Munich Games.