Petitioners Unite Against Illegal Detention Centers
March 26, 2013 2:49 pm Last Updated: October 1, 2015 10:44 am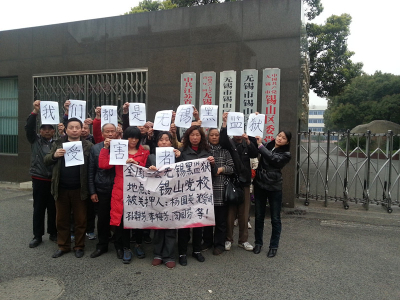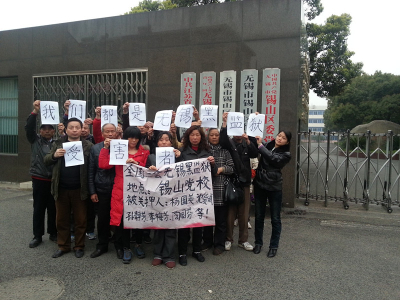 Human rights activists in Shandong Province have determined that there are more than 100 "black jails" in Wuxi City, where local authorities illegally hold petitioners who have traveled to the capital to seek redress for injustice.
Each year, millions of petitioners take their cases to Beijing, expecting their problems to finally be dealt with by the State Bureau for Letters and Calls. Local officials have established extralegal black jails there to avoid being penalized when petitioners from their area go to the capital. Those from Shandong are then shipped back to Wuxi, where they await further processing.
On March 23, Ni Wenhua, a human rights lawyer, and about 50 other Wuxi City petitioners successfully rescued a petitioner called Li Meifang from a black jail at a Communist Party school.
They forced open the door of the room where Li Meifang was being held and managed to get her out, despite resistance from the guards.
Rights activist Shen Jun told The Epoch Times that the petitioners have been collecting information about the different jails. "The communist regime often locks us up. When we are released, we remember the location where we were held. There are a total of 105 black jails in Wuxi City."
A petitioner called Wang Jianfen added that more than 20 of their fellows were arrested during the recent political meetings in Beijing. "Some were detained, while others were locked up in black jails," he said. "The other day after we rescued a petitioner and telephoned the police, the police did nothing except take photos of us."
"If one person is locked up, nobody is truly free," Wang said. "The same thing that's happening to her today could be happening to me tomorrow. So, we petitioners must be united together."
At the time of writing, four of their fellow petitioners were being illegally held. Wang said the rescue effort will take some time as there are so many black jails.
Read the original Chinese article.
The Epoch Times publishes in 35 countries and in 21 languages. Subscribe to our e-newsletter.