A former soldier turned pest controller died of anaphylactic shock after being stung by a wasp a year into his new job, despite having been stung previously with no ill-effects, an inquest has heard.
Lee Darker, 48, was found slumped in the passenger seat of his van on Sept. 17 last year after being attacked by the wasp.
On March 6, the coroner recorded a verdict of death by misadventure at the hearing in Harrogate in the north of England, reported the Telegraph. The court heard that he had died of anaphylactic shock.
Darker had shown no signs of allergic reaction after another incident just a couple weeks earlier.
According to experts, however, such a pattern is typical in cases of anaphylactic shock: the first exposure can produce no allergic reaction at all, but primes the body for a more severe—and in Darker's case, lethal—reaction that manifests the next time the body is exposed.
In Darker's case, he was stung eight times by a wasp during a separate call two weeks before his death. He was treated with cream, but didn't suffer from any symptoms at the time, the court heard.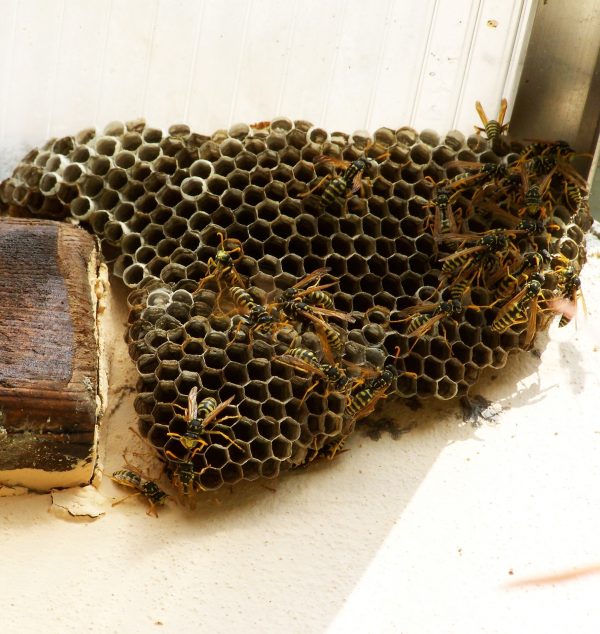 The inquest was not able to establish whether he was wearing the standard protective issue clothing that should have protected him from stings.
Darker, who had been in the army for 22 years, was a stickler for following rules to the letter, reported local media.
The man had started working for the pest control company in September 2017 after leaving the army in 2010. A year later, on the day of his death, he had gone to remove a wasps' nest from a garage at an army garrison residence.
The resident, Colin Lowe said in statement that after finishing the job, Darker mentioned he had been stung twice.
"I inquired whether he was allergic to wasp stings and he told me he wasn't," Lowe said.
Satisfied that Darker was fine, Lowe went back to work.
"I returned to work and then received a telephone call from my mother-in-law telling me she had gone out to the garage and noticed the man's work van still parked outside," he said, according to Fox news. "She went up to the van and found him unresponsive and slumped in the passenger's seat."
Coroner Robert Turnbull told the hearing: "It's a tragic outcome. He died as a result of anaphylactic shock. He was going about his business and died not anticipating this would happen."
Just two weeks before Lee Darker had been stung eight times by a wasp and did not have a severe reaction.

Posted by Metro on Monday, 11 March 2019
Speaking after the inquest, the man's wife Barbara Darker said, "This was the last thing you thought would have happened, especially considering his background in the army.
"Lee was not aware of any potential allergies he may have had."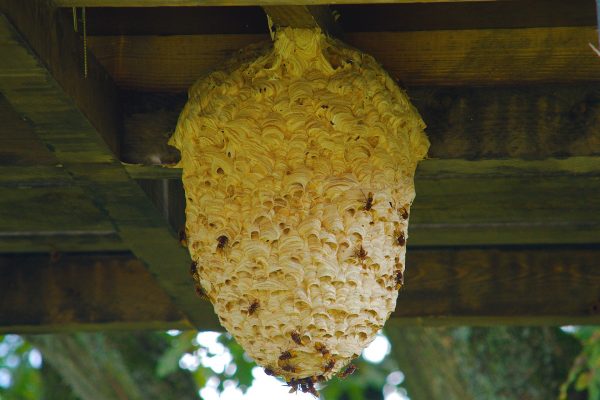 According to the CDC, symptoms of anaphylactic shock  include "flush; tingling of the palms of the hands, soles of the feet or lips; light-headedness, and chest-tightness."
"If not treated, these can progress into seizures, cardiac arrhythmia, shock, and respiratory distress," says the CDC website. "Anaphylaxis can result in death. Food, latex, insect sting, and drug allergies can all result in anaphylaxis."