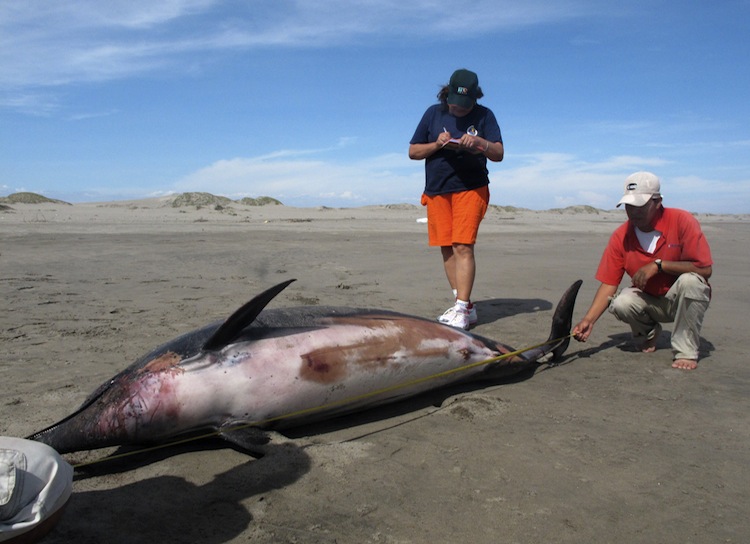 Peru denied on Wednesday that dolphins were killed by blasts used in oil and gas exploration, it was reported.
Natural causes were to blame for hundreds of dead dolphins in recent days, Production Minister Gladys Trevino said, according to AFP.
"We have reached the conclusion that the deaths were from natural causes. It's not the first time that this has happened," she said, adding that there were similar cases in Australia and New Zealand. "There's no reason to hunt for a reason why this would not be the cause."
Peruvian environmental group ORCA has insisted that oil exploration is the cause of the deaths, The Associated Press reported. The group compiled its own report on Tuesday, which said it had independently confirmed hemorrhages, middle-ear infections, severe lung damage, and air bubbles in internal organs.
Seismic testing for oil exploration was carried out by BPZ Energy, an American company, between February and April, AP reported. Peru said the testing took place around 50 to 80 miles off the Peruvian coast.