Personalizing Your Home
March 19, 2013 3:15 pm Last Updated: August 2, 2014 3:20 pm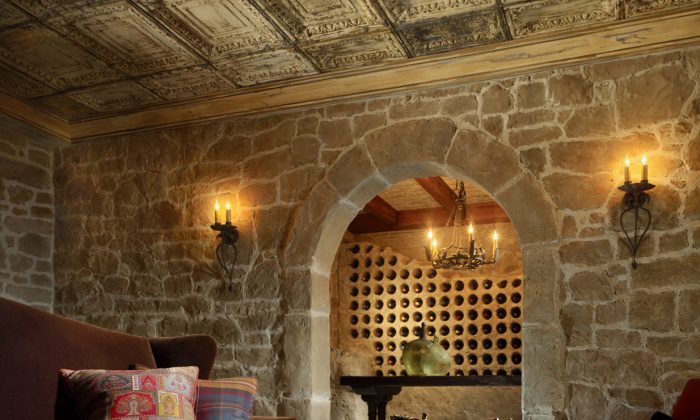 So you've moved in—now what?
Even in a cultural climate of eclectic tastes and cosmopolitan habits, home should feel like home—and for first-time homeowners, "home" might not be an easy aesthetic to pinpoint.
"Some people don't know what they like, or they moved a lot for work," said Claudia Juestel, founder and principal of Adeeni Design Group. "And some people now really want to do it right."
Tip: Define Your Personality
"I design for clients for their life," Juestel said. "I want them to have a personal connection [to their home], because I don't live there."
Of course not everyone knows what it is they want—or like. An easy first step is to take a look at your wardrobe.
"I look at their style when it comes to fashion, taking a look at their closet is a good idea," Juestel said. "Sometimes people can't really describe themselves—I have them pull images they like from a magazine."
Try to create a lookbook, or collection of images that appeal to you, to determine a style—then look at the pieces you like and see how well they fit with your lifestyle.
"There's a lot of conversation," Juestel says.
But just because you pull your inspiration from a magazine doesn't mean you necessarily want the exact same chair or cabinet. Juestel says she often has custom furniture or fabrics designed for clients.
Custom work should be the best you can afford, she says. Custom furniture allows for cabinetry that opens a certain way, fills your specific needs, fits into your lifestyle.
"I try to go to the best people for a particular project. We'll have something imported from Thailand, imported from India," Juestel said. "I only go to those people because they're the best."
Tip: Think Big
With the world at our feet and an infinite amount of information at our fingertips, people's tastes have broadened, not just in food and fashion, but their way of life—and your home can be the perfect way to mix and balance you and the world.
"We travel a lot more, or virtually, so everybody gets to see the rest of the world," says Juestel.
"The ways interiors are these days are very much the ways they live," said Juestel, a traveler herself, who's done projects from San Francisco to Guam.
"People are thinking more internationally and defining more globally—this also applies to time periods," Juestel said.
Juestel cautions against picking too many pieces from the same period. "Mix pieces not specific to the period, otherwise it looks like a museum."
"You can also bring an antique into a very contemporary design," Juestel said. "A clean interior and an ornate antique can really make the antique piece stand out."
"I think it's all about mixing it a little bit," Juestel said. "Design is all about scale and proportion."
Tip: Collect Art
"You should build your own art collection," Juestel says.
Making a personal statement with your décor may seem like a feat when you're flipping through magazines and picking pieces out from pre-coordinated rooms. Starting an art collection can at the same time be very you, and very put-together.
"Art is a wonderful way to do that—they could be very quirky things, very unique pieces that reflect [your] personality," Juestel said.
"One of my clients had a farm house, and she loved egg cups. So we built a special shelving unit for the egg cups," Juestel said. Another client of hers had a large collection of Hamilton figurines.
Most designers would balk at a request to display a collection of Hamilton dolls prominently in an otherwise modern, chic home, but "they were her mother's collection, so it was very personal," Juestel said.
They found a way to display the dolls in a wooden shelf embedded into the way, and "it doesn't look kitschy," Juestel said. "Sometimes we just have something that's not so cool looking, but that's all right."
"And if it's more than three pieces, it's a collection," Juestel says.
Of course, sometimes the piece just doesn't fit—literally.
"A giant, taxidermist polar bear," was the spontaneous idea a client of Juestel's had while at an auction. He excitedly called her up to include the bear—as high as his ceiling—in the design.
"I told him, 'you can have it when you have a big house,'" Juestel said.
"Usually people have an idea, and I try to elevate it and make the idea better," Juestel said. "Like an heirloom that doesn't quite work but it's very personal—we find a way to make it work."
Tip: Plan Long-Term
The architectural layout of your home is important. Sometimes some remodeling is in order, though your budget won't always allow for it right off the bat.
"We always come up with a long-term plan," Juestel said. "For example, if we do this it'll open up the space—and we'll plan for that down the road."
Some houses are ready to go; some might want to take a second look at their kitchen or bathroom. When considering remodeling you should always consider the entire layout—sometimes it's just a single room that needs a fix, and other times there's a lot of room for flexibility.
In one project, based on her client's personality, the entire basement area of the house was taken out to create a wine cellar and hidden stairs with a long, stone hallway.
"She's very fun and quirky—there's a big crocodile skull there," Juestel said.