The ceilings of the Notre Dame Cathedral are still at risk of collapsing following a fire months ago that destroyed the roof of the famed French church.
A French general who is overseeing the reconstruction process said he cannot guarantee that the roof won't fall apart. The fire damaged Notre Dame's lead roof and its spire.
"Notre Dame is not saved because … there is an extremely important step ahead, which is to remove the scaffolding that had been built around the spire," Gen. Jean-Louis Georgelin said, according to The Associated Press. "The cathedral is still in a state of peril," he also said, reported The Guardian. Both outlets cited a local French news agency.
The condition of the roof and vaults aren't fully yet known, he was quoted by AP as saying.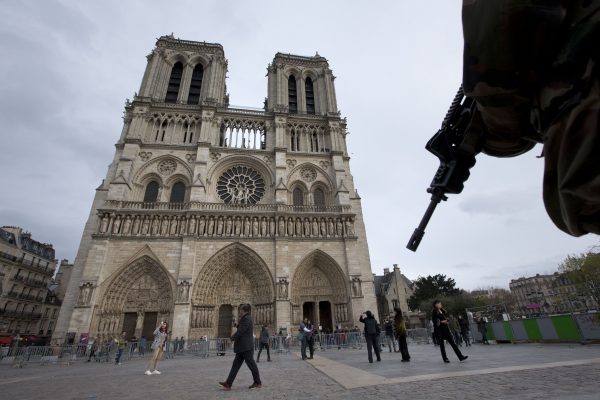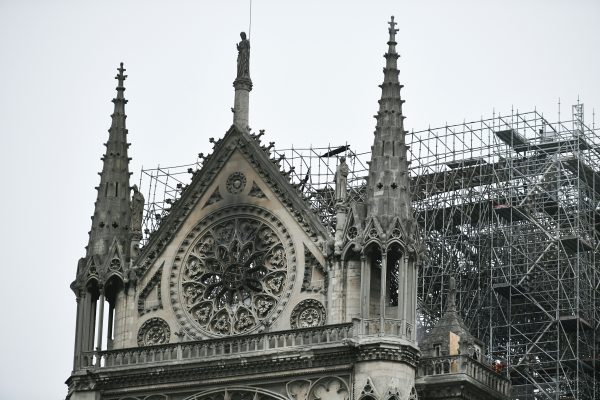 "To make sure, we need to inspect them, to remove the rubble that is still on them, it's a very difficult work that we have started," Georgelin remarked.
The scaffolding on Notre Dame should be removed by the middle of 2020, adding that restoration work should begin in 2021, according to AP.
Last month, Notre Dame's rector, Monsignor Patrick Chauvet, told media outlets that there is a "50 percent chance" that the landmark's scaffolding might fall onto the vaults.
"Today we can say there is maybe a 50 percent chance that it will be saved. There is also a 50 percent chance of the scaffolding falling on the three vaults, so as you can see the building is still very fragile," he said in November, reported The Guardian.
Monseigneur Michel Aupetit, the archbishop of Paris, said officials will have to remove 500 tons of scaffolding.
"We will have to encircle the scaffolding, then put a second scaffolding over it. From this new scaffolding, workers will descend by rope and cut it bit by bit into small pieces and this will take a long time," he said, adding that the vault would have to be examined carefully.
"We cannot take any risks … we have to know which ones need replacing and which ones to keep … only then will we know how much [the repairs] will cost and how long they will take," Aupetit stated.