Amid the destruction currently being wrought by Harvey, which was formerly a hurricane—now a tropical storm—a live television broadcast captured people being rescued from flood waters.
Flooding in Houston, Texas, and other surrounding areas forced people to leave their homes. Despite warnings, some left their homes and waded out in waist deep water to search for safety, Fox4 reported.
"Non-life-threatening water inside home is safer than going outside. Difficult & scary, but we'll get to you. Pls shelter in place. Be safe," the Harris County Sheriff's Office tweeted Saturday.
And the U.S. Coast Guard Heartland tweeted: "If in flooding situation, #USCG says: stay calm, do not go into attic-rescuers from air can't see you, get to high ground, mark roof."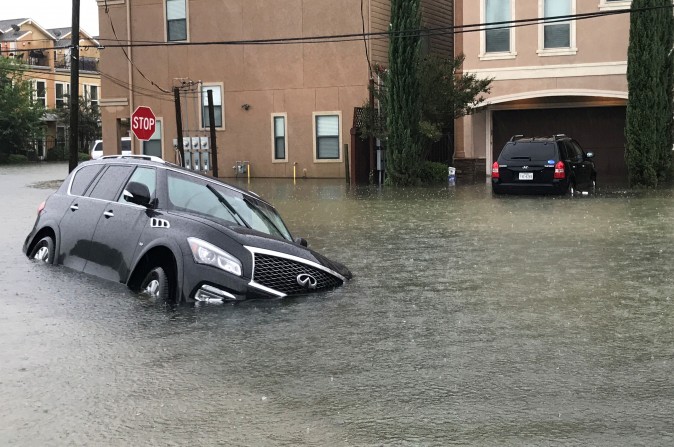 The National Weather Service said that as little as 6 inches of swiftly moving water can knock a person to the ground.
Reports say that at least two people have died in Harvey and resultant flooding.
The second fatality was an elderly woman who was killed as she drove through flooded streets on Houston's west side on Saturday night, a Houston police officer said.
"It appeared that her vehicle went into high water and she drowned as a result," said Sergeant Colin Howard of the Houston police department. The victim was not immediately identified.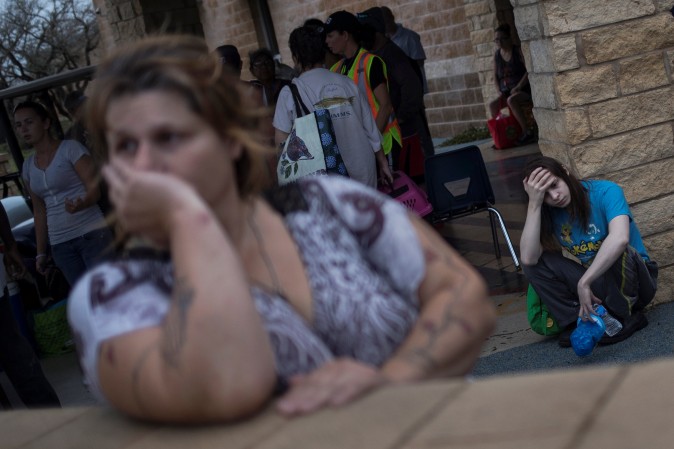 Authorities have urged residents to stay off the streets of Houston and other southeast Texas cities as rain falling at up to 5 inches per hour flooded roads and major intersections.
On Friday night, a man died in a house fire in the town of Rockport, 30 miles (48 km) north of Corpus Christi. Another dozen people in the area suffered injuries like broken bones, another official said.
Harvey slammed into Texas late Friday as a Category 4 hurricane with winds of 130 miles per hour (209 km per hour), making it the strongest storm to hit the state since 1961.
Reuters contributed to this report.