People in the United Kingdom imprisoned on terrorism convictions shouldn't be released early from their sentences, British Prime Minister Boris Johnson said, one day after a criminal who was let out early stabbed people at Fishmongers' Hall near London Bridge.
"It's clear to me this guy was out—he served half of his sentence, he was out on automatic, early release—and I have long said that this system isn't working," Johnson told reporters on Nov. 30, standing near the scene of the stabbing.
"It does not make sense for us as a society to put terrorists, people convicted of terrorist offenses, out on early release. We argue that people should, that terrorists serve the term of their sentence. That's my immediate takeaway from this and why we're working on increasing the sentences for serious, violent offenders.
"I think that the practice of automatic early release, where you cut a sentence in half and let really serious, violent offenders out early, simply isn't working. You've some very good evidence of how that isn't working, I am afraid, with this case."
Usman Khan, the man who allegedly stabbed five people on Nov. 29, was convicted for terrorism offenses in 2012 and sentenced to 16 years in prison, but was released last year "on license," London police said.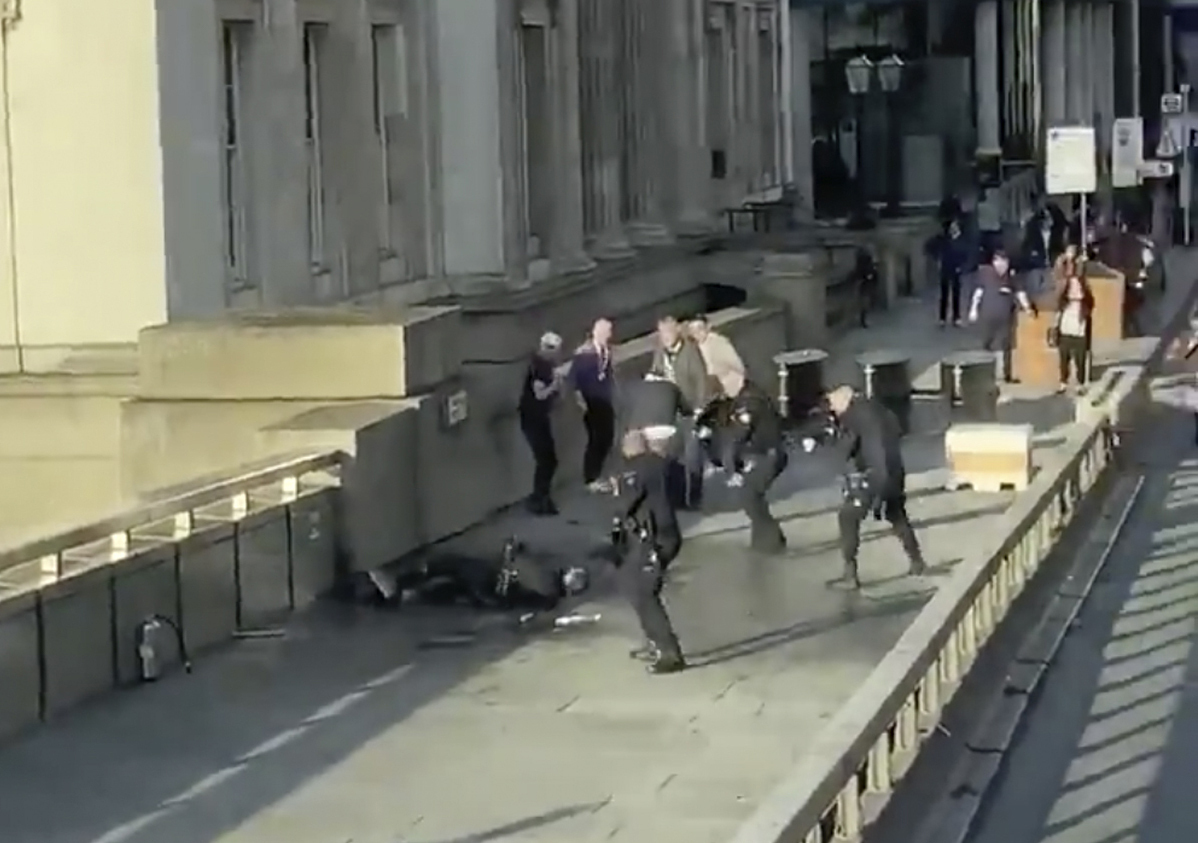 "A key line of inquiry now is to establish how he came to carry out this attack," Assistant Commissioner Neil Basu said in a statement. Khan was shot dead at the scene by police officers.
"The circumstances, as we currently understand them, are that the attacker attended an event earlier on Friday afternoon at Fishmonger's Hall called 'Learning Together.' We believe that the attack began inside before he left the building and proceeded onto London Bridge, where he was detained, and subsequently confronted and shot by armed officers," Basu said.
Khan's conviction came after he and eight other men plotted to blow up London's Stock Exchange in 2010.
Khan was initially sentenced to an undetermined length of time in prison, but he appealed the sentence and a court of appeal revised it to 16 years, while mandating that he spend at least eight in prison. Lord Justice Leveson, one of the appeal judges, said the case should be reviewed after eight years.
"There is no doubt that anyone convicted of this type of offense could legitimately be considered dangerous," Leveson said at the time.
"There is an argument for concluding that anyone convicted of such an offense should be incentivized to demonstrate that he can safely be released; such a decision is then better left to the Parole Board for consideration proximate in time to the date when release becomes possible."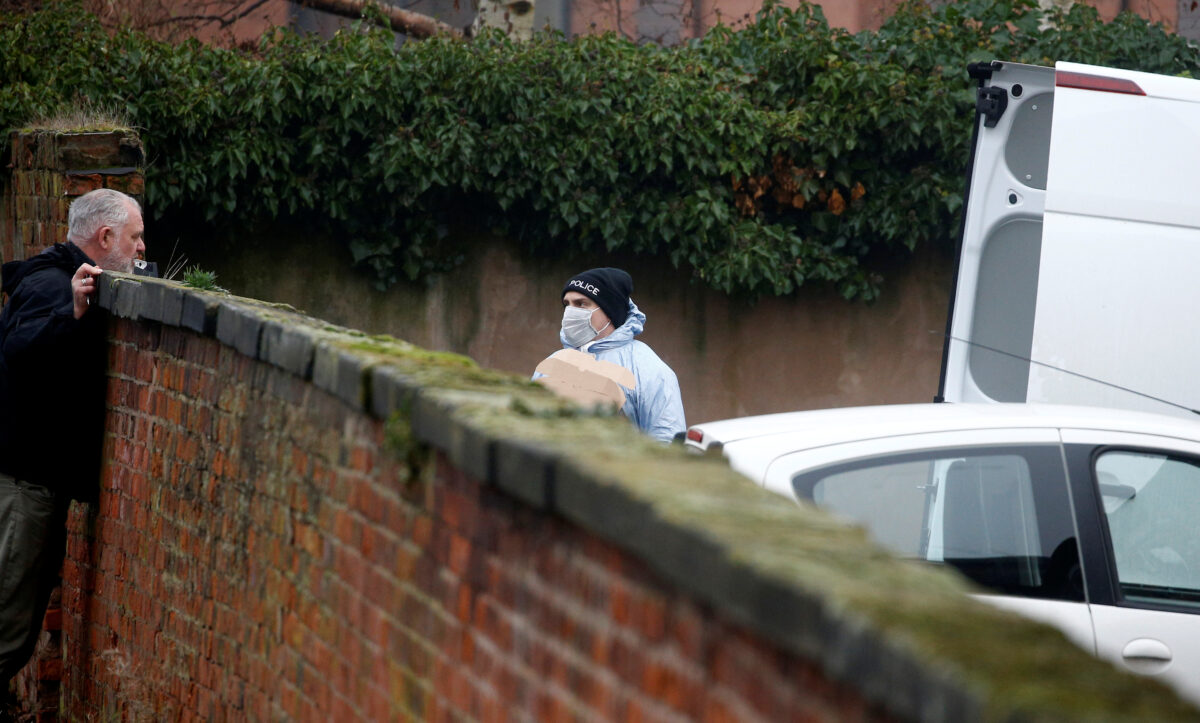 But the Parole Board said in a statement that it hadn't reviewed Khan's case at all.
"The Parole Board can confirm it had no involvement with the release of the individual identified as the attacker, who appears to have been released automatically on license (as required by law), without ever being referred to the Board," the board stated.
Of 90 terrorism-related sentences handed down from 2006 to 2016, more than 40 percent were served by the end of 2018, the Guardian reported.
Richard Walton, who was head of Scotland Yard's counter-terrorism command from 2011 to 2016, told the outlet that releasing convicted terrorists early places a burden on law enforcement.
"Terrorist prisoners released on license place a resource burden on both specialist counter-terrorism detectives and on mainstream policing. A risk-management process is used to monitor those released on license, and the monitoring of high-risk offenders is extremely resource-intensive," he said.
"In essence, however, former convicted terrorist offenders are a worrying risk pool for MI5 and counter-terrorist policing. Intelligence is often insufficient to gauge whether they have any intent to re-offend owing to their recent incarceration. Those intending to re-offend also often 'lay low' for a period as they know that there will be close attention on them after release."