People chosen to travel to Washington and help First Lady Melania Trump decorate the White House for Christmas said they loved the experience.
Jordan Sandusky, of Missouri, said she's applied five or six times. This year, she was one of 125 people chosen out of nearly 7,000 applicants.
"I felt like I had won the lottery. I saw the little email pop-up on my phone and I just started jumping up and down and was like 'Oh my gosh, oh my gosh, I cannot believe that this is happening,' it was just amazing," she told KFVS.
Most of the group spent around a week at the White House.
"It's incredible I've never been in D.C. before much less the White House so all of the history and the architecture," Sandusky said.
"I'm really drawn to that so it was just a dream come true for me. It's crazy to think when you walk those halls all those people that walked those same halls and the same staircases and touched the same handrails it's just really surreal," she said.
Among the rooms the group got to see that the public rarely does in person included the West Wing, the private residence, and the Oval Office. "That makes it even more special," she said.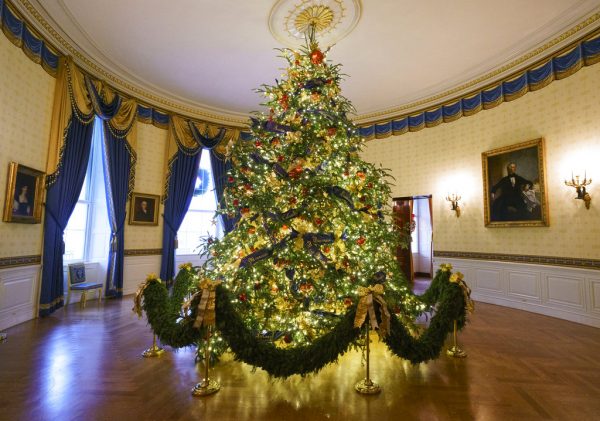 Illinois Man Makes Memories
Dennis Brasier, a mortgage closer at Illinois National Bank and a Marine veteran, said he got an alert about signing up because he's subscribed to President Donald Trump's email list.
He said he spent one day in an offsite warehouse sorting decorations before putting all the lights on trees in the East Room the next day. They wrap every branch with the lights, to add depth to the tree.
The best part of his experience was going to the window and watching the president board Marine One and take off.
"We were waving out of the center Blue Room window. He turned around and pointed at us. That was the neatest thing I've ever seen," Brasier told The State Journal-Register. "I got to go work in the White House and see everything. It was something that, as former Marine from Springfield, Illinois, I will always remember."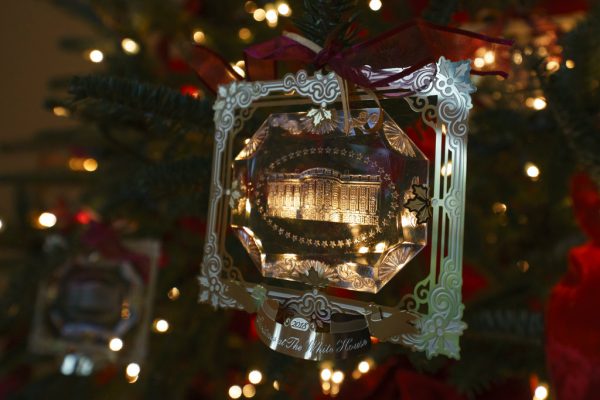 Georgia Woman Revels in Experience
Meredith Davidenko of Forsyth County was another volunteer who loved the experience.
The mother of two said that she had tears in her eyes when she walked into the White House.
"I actually got so teary-eyed when I walked in not only because of where I was but because of the history of the building," Davidenko told Fox 5.
She helped to decorate the red trees that line the hallways of the White House.
She called it an honor to be on the grounds.
"It doesn't matter your political affiliation. It doesn't matter male or female. It doesn't matter your religion, it's the house for the people," she said. "I will treasure it for the rest of my life."
From NTD News