The Pentagon on Wednesday said Russia notified the United States ahead of its test launch of an intercontinental ballistic missile.
Russia's first test launch of its Sarmat intercontinental ballistic missile, a new addition to its nuclear arsenal, was not deemed as a "threat" to the United States and its allies, the Pentagon said.
Russian President Vladimir Putin on state television described the missile as a "truly unique weapon."
The weapon will "strengthen the combat potential of our armed forces, reliably ensure Russia's security from external threats and provide food for thought for those who, in the heat of frenzied aggressive rhetoric, try to threaten our country," Putin said.
"The new complex has the highest tactical and technical characteristics and is capable of overcoming all modern means of anti-missile defense. It has no analogs in the world and will not have for a long time to come," Putin said.
The RS-28 Sarmat has been dubbed by NATO as "Satan 2." It is considered Russia's most powerful intercontinental ballistic missile.
In response, the Pentagon said that it saw the test as routine.
"Testing is routine, and it was not a surprise," Pentagon spokesman John Kirby told a press briefing.
Kirby said the department "has not deemed the test to be a threat to the United States or its allies."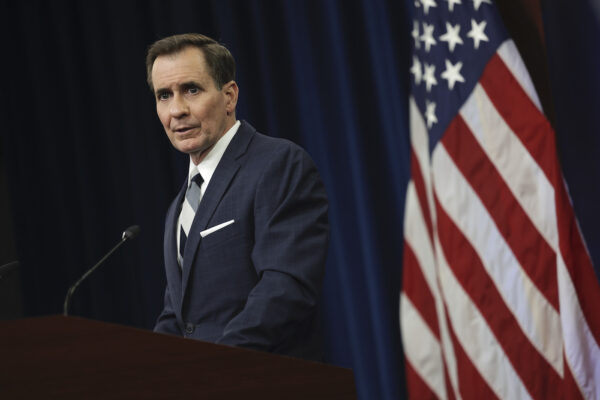 According to the U.S. Congressional Research Service, Russia is expected to deploy the Sarmat later this year with 10 or more warheads on each missile.
Russia's Defense Ministry said Wednesday that the missile was fired on the afternoon of that day from the Plesetsk cosmodrome, located some 800 km north of Moscow, in the northern Arkhangelsk region. It struck targets in the Kamchatka peninsula in Russia's far east, approximately 6,000 km away.
"The launch is the first in the government test program. After the completion of the test program, the tested Sarmat missile system will become part of the strategic missile forces," Russia's military said in a statement following the missile test.
Echoing Putin's remarks, Russia's Defense Ministry further said that the Sarmat would increase the power of Moscow's nuclear potential.
"The Sarmat missile has unique characteristics that allow it to reliably overcome any existing and future missile defense systems," the ministry said.
The test launch comes at a moment of extreme geopolitical tension due to Russia's invasion of neighboring Ukraine, which began on Feb. 24.
The Pentagon "remains focused on Russia's unlawful and unprovoked aggression against Ukraine," Kirby told reporters.
Reuters contributed to this report.