The Pentagon has announced policy updates regarding transgender people serving in the U.S. military, to align with President Joe Biden's executive orders issued earlier this year.
The updated policies prohibit discrimination on the basis of gender identity, including a person's self-identification as transgender; allow people to serve in the military in their self-identified gender, as long as certain standards are met; and allow service members to access gender transition medical procedures, which would be funded by the military, Pentagon spokesman John Kirby told reporters on March 31.
The number of service members who self-identify as transgender could range from 1,000 to 8,000, which includes those who may not seek a partial or full medical transition, according to Stephanie Miller, the Pentagon's military accession policy director, who cited previous studies.
She said that there are about 2,200 service members diagnosed with gender dysphoria and are seeking gender transition medical procedures. The Pentagon would fund and facilitate the procedures for each individual, on a case-by-case basis.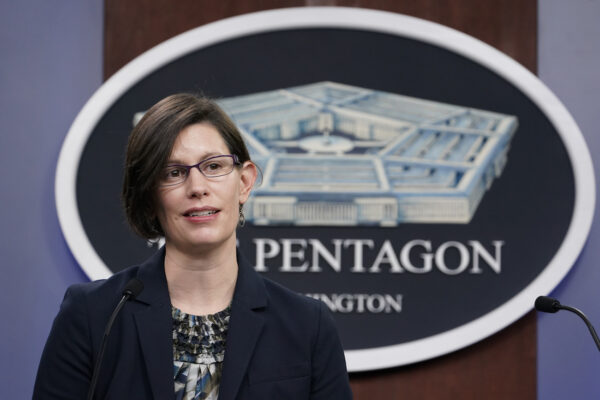 "That's individual for each case and it's certainly determined with their medical provider. And so, it really runs the gamut in terms of individuals who may only seek cross-sex hormone therapy versus those may pursue a surgical intervention," she said.
"I think it's important to emphasize that all medically necessary care, to include gender transition surgery, will available under these new policies."
Costs associated with the latest changes and policies would be "a handful of a million dollars per year," which would be covered within the "defense health budget of several billion" dollars, Miller said.
There are more than 1.3 million active-duty troops and close to 800,000 in the National Guard and Reserves. According to the Pentagon, the department spent about $8 million on gender transition procedures from 2016 to 2019.
Of the policy updates, one is specific to standards required to access the medical services.
"Transgender applicants will certainly need to meet all other medical standards, to include those standards that may be associated specifically with cross-sex hormone therapy, a previous diagnosis of gender dysphoria, or any form of surgical intervention," Miller said. "So there are specific standards associated with those medical conditions or medical/surgical interventions. But certainly, individuals would have to meet all other qualifying standards in that instruction."
Policy Revisions
The latest updates are revisions to two Pentagon instructions regarding military service for transgender people, titled "Medical Standards for Military Service: Appointment, Enlistment, or Induction" (pdf) and "In-Service Transition for Transgender Service Members" (pdf).
The policy revisions were made in response to two Biden executive orders issued in January: EO 13988, "Preventing and Combating Discrimination on the Basis of Gender Identity or Sexual Orientation," and EO 14004, "Enabling All Qualified Americans to Serve Their Country in Uniform."
The updates will restore Pentagon policies enacted in 2016 over the matter and will be effective by April 30, Kirby said. This allows time for the military branches to update their service-level policies as well as brief the commanders, service members, medical professionals, and other communities of practice, he said.
"During this period, the department's interim guidance, issued on Jan. 29 of this year, remains in effect," he said, referring to guidance the Pentagon issued in response to the Biden executive orders. It suspended any actions that took place under department policies under the Trump administration.
Shortly after the Biden executive orders, the Pentagon directed a review of records to identify any military members who were "involuntarily separated, discharged, or denied reenlistment based on gender identity."
That review is ongoing, Kirby said.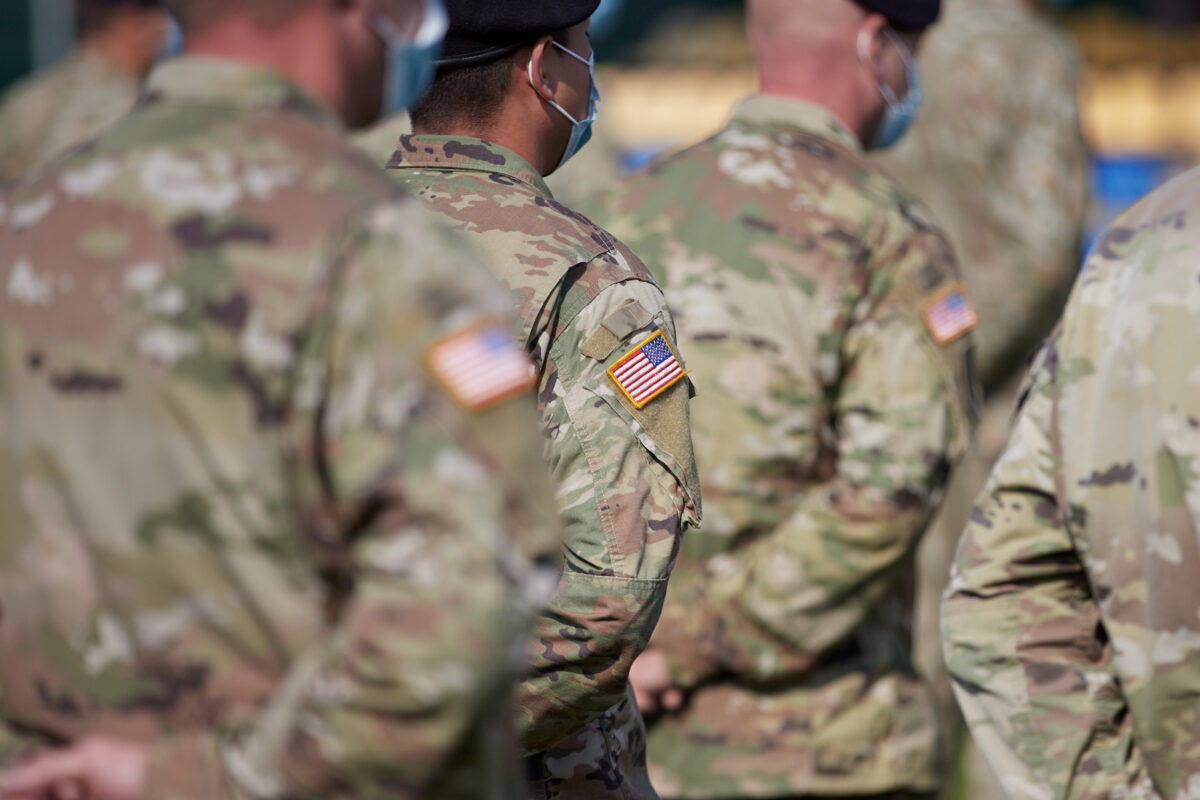 Obama, Trump Policies
Prior to 2016, service members who were openly transgender were generally banned from the military. Then-President Barack Obama lifted the ban in 2016 and implemented a policy that allowed already-serving transgender service members in the military to serve openly in their self-identified gender. The Obama policy allowed transgender people to enlist from July 1, 2017, provided they met physical, medical, and other standards.
The military was also ordered to pay for the medical costs incurred for gender transition medical procedures, which included hormone therapy and gender reassignment surgery.
After taking office, former President Donald Trump issued a memorandum in August 2017 that delayed the date that transgender people could enlist, and called for additional study into the changes made by Obama. The memorandum also directed the military to "return to the longstanding policy and practice on military service by transgender individuals that was in place" prior to the Obama changes in June 2016.
Trump announced on Twitter in late July 2017, "Our military must be focused on decisive and overwhelming victory and cannot be burdened with the tremendous medical costs and disruption that transgender in the military would entail." He said that the government wouldn't allow transgender people "to serve in any capacity in the U.S. Military."
After studying the issue, the Trump administration revoked the August 2017 memo and revised its policy to generally prevent transgender individuals from serving unless they serve in their biological sex and don't seek to undergo gender transition procedures.
Trump's March 2018 memorandum stated, "Transgender persons with a history or diagnosis of gender dysphoria—individuals who the policies state may require substantial medical treatment, including medications and surgery—are disqualified from military service except under certain limited circumstances."
The Pentagon in March 2019 adopted a policy (pdf) in line with Trump's memo, to take effect in April 2019.
Under the Trump policy, transgender troops who had relied on the Obama-era rules to begin the process of changing their gender, and had signed an enlistment contract before the policy effective date, were allowed to remain in service, and could continue with plans for hormone treatments and gender transition if they had been diagnosed with gender dysphoria.
The military said in 2018 that more than 900 men and women had started the process of changing their gender.
But after the effective date, no one with gender dysphoria who was taking hormones or had transitioned to another gender was allowed to enlist. Also, troops that were already serving and were diagnosed with gender dysphoria were required to serve in the gender assigned at birth and were barred from commencing any gender transition procedures.
Janita Kan and The Associated Press contributed to this report.