Top U.S. military leaders will answer questions from senators about the U.S. pullout from Afghanistan, which left behind Americans who may number in the hundreds.
Secretary of Defense Lloyd Austin will testify before the Senate Armed Forces Committee later this month, the top Democrat and Republican on the panel announced on Sept. 9.
Gen. Mark Milley, the chairman of the Joint Chiefs of Staff, and Gen. Frank McKenzie, the head of U.S. Central Command, are also slated to appear before the panel on Sept. 28.
Also announced was a closed-door briefing on Sept. 15 with Gen. Austin Scott Miller, former commander of U.S. Forces–Afghanistan, and a Sept. 30 review of U.S. military operations in Afghanistan, during which senators will hear from outside experts.
"Although we have completed the withdrawal of American military personnel and over 100,000 civilians from Afghanistan, I remain deeply concerned about the events that accompanied our withdrawal and the ongoing humanitarian crisis. It is the duty of Congress—and the Senate Armed Services Committee in particular—to hold hearings to learn lessons from the situation in Afghanistan and ensure accountability at the highest levels," Sen. Jack Reed (D-R.I.), the chairman of the panel, said in a statement.
"The Committee will hold a series of hearings to examine the factors and decisions that manifested over four presidential administrations of both political parties to shape the outcome we now face in Afghanistan."
Sen. Jim Inhofe (R-Okla.), ranking Republican committee member, said the hearings would be the first of many "to review and determine what happened, who should be held accountable, and how we move forward."
"The American people, our service members past and present, our allies and partners around the world, and the Afghans who bravely helped us deserve this transparency and accountability," he added.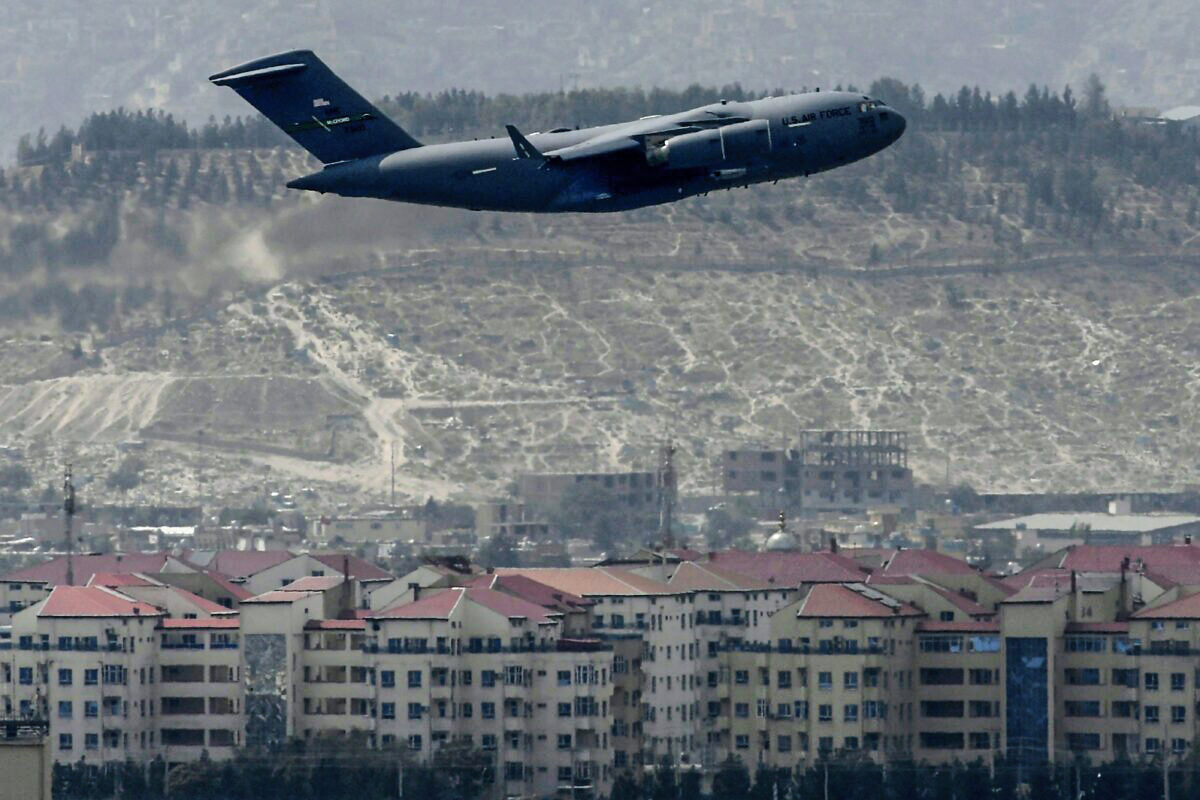 The U.S. withdrawal from Afghanistan was set into motion by then-President Donald Trump. But the Biden administration extended the withdrawal deadline and has been widely criticized for how it handled the pullout.
Critics focus on several major pieces: how Americans were left behind when the last U.S. troops left on Aug. 30; how 13 U.S. service members were killed by a suicide bombing attack while helping evacuate Americans and others; and why the evacuations were so chaotic, especially with regards to forcing Americans to brave Taliban checkpoints to reach the U.S.-held airport in Kabul.
Some Republicans, including committee member Sen. Marsha Blackburn (R-Tenn.), have called on administration members to resign, including Austin and Milley. The pair will face questioning from Blackburn and other critics on the panel, including Sens. Josh Hawley (R-Mo.) and Tom Cotton (R-Ark.).
Military leaders in the wake of the withdrawal have largely portrayed it as successful, noting that it was the largest airlift in U.S. history.
Austin on Sept. 1 refused to specify what he thought he or the Pentagon could have done differently.
"I would just tell you that there hasn't been a single operation that I've ever been involved in where we didn't discover that there's something that we could've done better or more efficiently or more effectively, and I'd also say that no operation is ever perfect," he told reporters in Washington.
"I will tell you that we will do what we always do, and that is to look at ourselves and do after-action reviews and we want to make sure that we learn every lesson that can be learned from this experience. But I want to take the time to do it the right way. And so we'll do that in the days ahead."