The Department of Defense (DOD) is prepared to provide additional financial support to the U.S.-Mexico border wall, said Pentagon chief Mark Esper, following unconfirmed reports that the White House is looking to divert DOD funding to the project.
Esper was asked during a press conference about whether he supports diverting funds from the DOD for construction of the wall—a key 2016 campaign promise that was made by Trump.
"The first priority of DOD is protection of the homeland. So the … southwest border is a security issue, and so we'll see how things play out, but we remain committed to supporting the Department of Homeland Security in its mission," he said, according to a transcript released on Tuesday. Homeland Security is the agency that oversees Customs and Border Protection.
When asked if that includes financial support, Esper said, "If that's what it takes, we are prepared to support."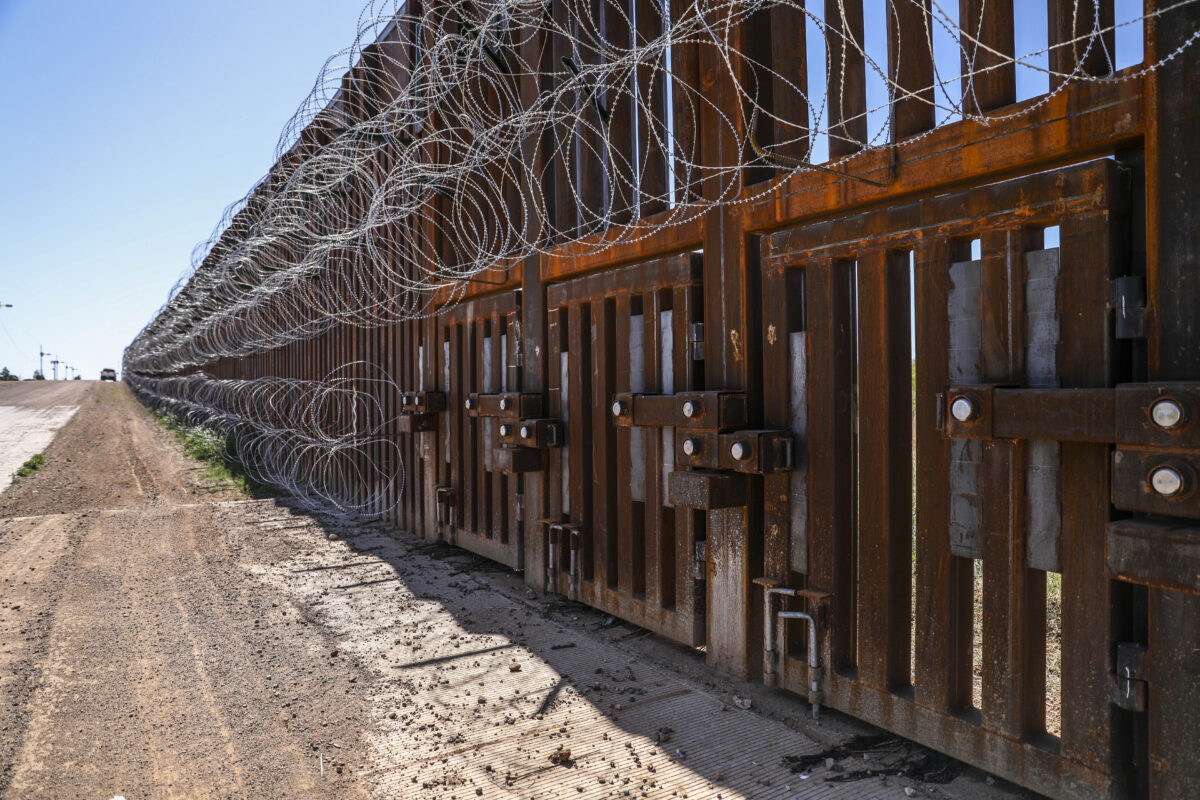 On Wednesday, Democratic senators, led by Minority Leader Chuck Schumer of New York, said they would vow to push a vote to block diverting funds to the wall.
"We will continue to oppose the transfer of counter-drug funding for the wall, and will force yet another vote to terminate the President's sham national emergency declaration and return these much-needed military construction funds back to our military," Schumer and other Democrats said in a joint statement. "This continued cannibalization of an additional" billions of dollars "from counter-drug efforts and military construction projects to fund" the wall is "misguided," they also said.
Passing legislation to block Trump's declaration would ultimately need a 67-vote supermajority to overcome his veto. Trump has previously vetoed two measures to end his national emergency declaration.
It's not clear when the Senate will attempt to vote on the new wall-funding plan, especially with the upper chamber expected to be consumed with the impeachment trial for weeks. Senate Majority Leader Mitch McConnell (R-Ky.) has told reporters that he expects the trial to start next week.
Senate Appropriations Chairman Richard Shelby (R-Ala.) told reporters that "nobody should be too surprised" Trump is looking to redirect more money to the wall.
In mid-December, Trump and Congress reached a $1.4 trillion spending plan agreement that includes nearly $1.4 billion for the border wall.
A federal appeals court last week ruled the Trump administration could use $3.6 billion from the military construction funds for border construction. It overturned a federal district judge's order that blocked the funding.
Last week, the Trump administration also announced it completed 100 miles of the wall along the border, coming after Trump has pledged to construct 450 miles of the barrier by the end of this year.
The White House has not responded to a request for comment on reports about a new plan to divert DOD money to the southern border wall construction.
There have been several reports this week, including one from the Washington Post, claiming that the White House is planning to divert billions more dollars from military construction and other projects to the wall. In a statement to ABC News, a Pentagon spokesperson wouldn't confirm the report: "The Department of Defense has no new announcements with regard to border wall construction."