The Pentagon identified the American soldier killed in Afghanistan as Sgt. 1st Class Michael Goble, a 33-year-old from Washington Township, New Jersey.
Goble died on Dec. 23 "as a result of injuries sustained while his unit was engaged in combat operations" the previous day, the Department of Defense said in a statement.
Goble, who first enlisted in the Army in 2004 and was on his third deployment to Afghanistan, was in Kunduz Province when the combat took place.
He had been assigned to 1st Battalion, 7th Special Forces Group (Airborne), Eglin Air Force Base, Florida. The department said the battalion was supporting Operation Freedom Sentinel.
"Sgt. 1st Class Goble was more than just a member of the 7th Special Forces Group, he was a brother to us, and a beloved family member to the Northwest Florida community," said Col. John W. Sannes, 7th Special Forces Group (Airborne) commander, in a statement.
"We will honor our brother's sacrifice and provide the best possible care to his family. We ask that you keep his family and teammates in your thoughts and prayers."
The Taliban said Monday that an American soldier had been killed by a roadside bomb placed there by members of the group.
Goble is the 20th U.S. service member to die in Afghanistan this year, making it the deadliest year since 2014. More than 2,400 Americans have died in the nearly 18-year conflict.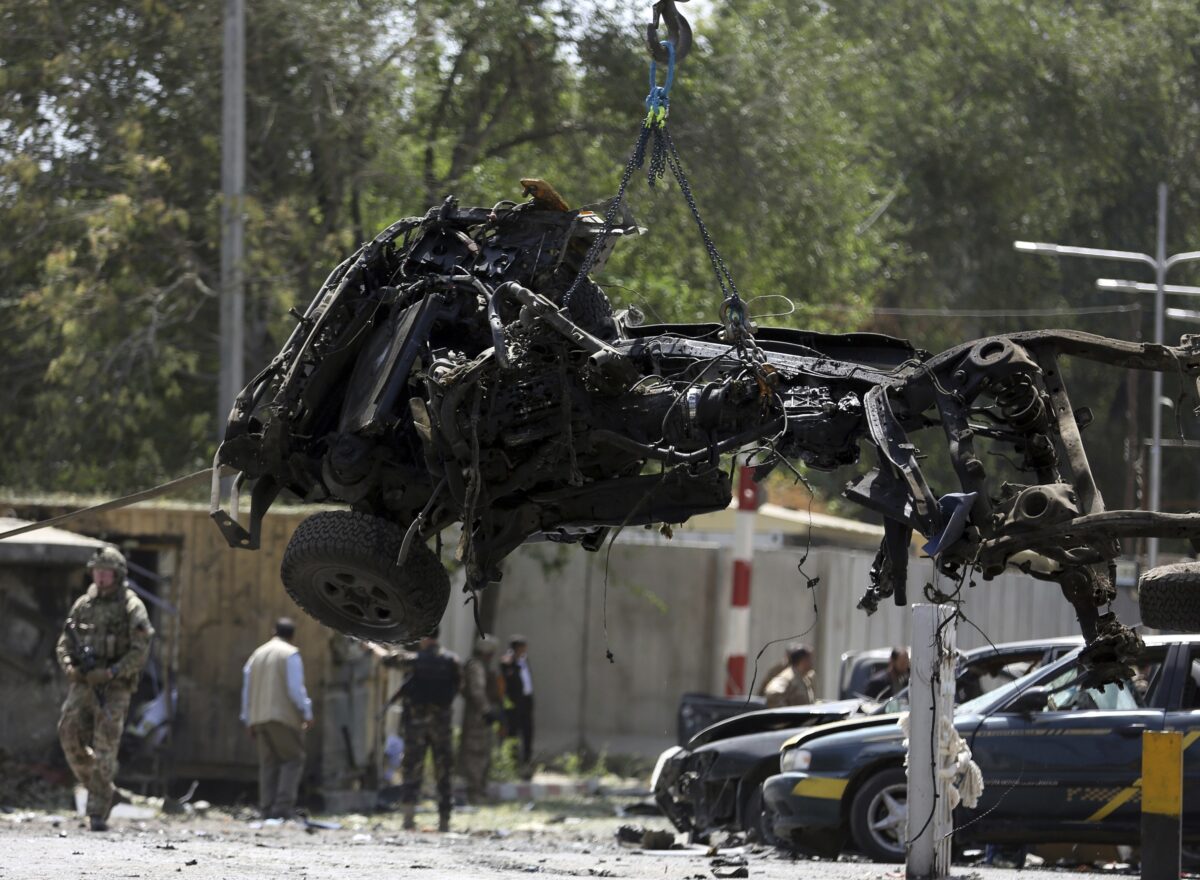 The death comes as the Taliban and the United States engage in peace talks.
Washington's peace envoy Zalmay Khalilzad has been trying to hammer out a peace agreement with the Taliban for over a year. The U.S. wants the deal to include a promise from the Taliban that Afghanistan would not used as a base by any terrorist group.
Earlier this month, Khalilzad met with Taliban representatives in Qatar, where the insurgents maintain a political office, as the talks between the two sides resumed after a three-month halt by President Donald Trump following a particularly deadly wave of Taliban attacks, including a Kabul suicide bombing that killed an American soldier.
The Qatar meeting focused on getting a Taliban promise to reduce violence, with a permanent cease-fire being the eventual goal.
Khalilzad is trying to lay the groundwork for negotiations between Afghans on both sides of the protracted conflict but the Taliban refuse to talk directly with the Kabul government.
Meanwhile, a bomb went off on Monday morning at the funeral of a village elder in eastern Laghman province, killing at least three civilians and wounding seven, according to Asadullah Dawlatzai, the provincial governor's spokesman. He said the explosion took place in the district of Dawlat Shah.
No one immediately claimed responsibility for the attack but the spokesman blamed the Taliban.
The Associated Press contributed to this report.