The Pentagon has identified the Green Beret killed in action in a combat operation outside Kabul on Sep. 16.
Sgt. 1st Class Jeremy W. Griffin, 41, of Greenbrier, Tennessee, died due to "small arms fire" in Wardak Province, Afghanistan, on Monday, according to a statement by the U.S. Army.
"The loss of Sgt. 1st Class Griffin is felt across the 1st Special Forces Group (Airborne) Family and the entire Special Forces community," said Col. Owen G. Ray, commander, 1st Special Forces Group (Airborne) in the statement.
"He was a warrior—an accomplished, respected, and loved Special Forces Soldier that will never be forgotten. We ask that you keep his family and teammates in your thoughts and prayers," he said.
Griffin enlisted in the army in 2004, and he was on his fourth combat deployment when he was killed in action. He had earlier served in Iran, Korea and twice before in Afghanistan.
Pentagon said Griffin was decorated with the Bronze Star Medal; Army Commendation Medal (1 Oak Leaf Cluster); Army Achievement Medal (3 OLC); Army Good Conduct Medal (fifth award); National Defense Service Medal; Afghanistan Campaign Medal (3 Campaign Stars); Iraq Campaign Medal (2 Campaign Stars); Global War on Terrorism Service Medal; Korea Defense Service Medal; Noncommissioned Officer Professional Development Ribbon (Numeral 3); Army Service Ribbon; Overseas Service Ribbon; NATO Medal; Army Marksmanship Qualification Badge (Expert); Parachutist Badge; Master Military Free Fall Parachutist Badge; Combat Infantry Badge; Combat Action Badge; Ranger and Army Special Forces Tabs.
"Sgt. 1st Class Griffin was posthumously awarded the Bronze Star Medal and Purple Heart," it added in the statement.
Griffin's death happened after a senior U.S. general said on Sept. 9 that the U.S. Military is likely to accelerate the pace of its operations in Afghanistan to counter an increase in Taliban attacks.
Marine Gen. Kenneth McKenzie, the head of U.S. Central Command, said during a visit to Afghanistan that the Taliban overplayed its hand in peace negotiations by carrying out a spate of high-profile attacks.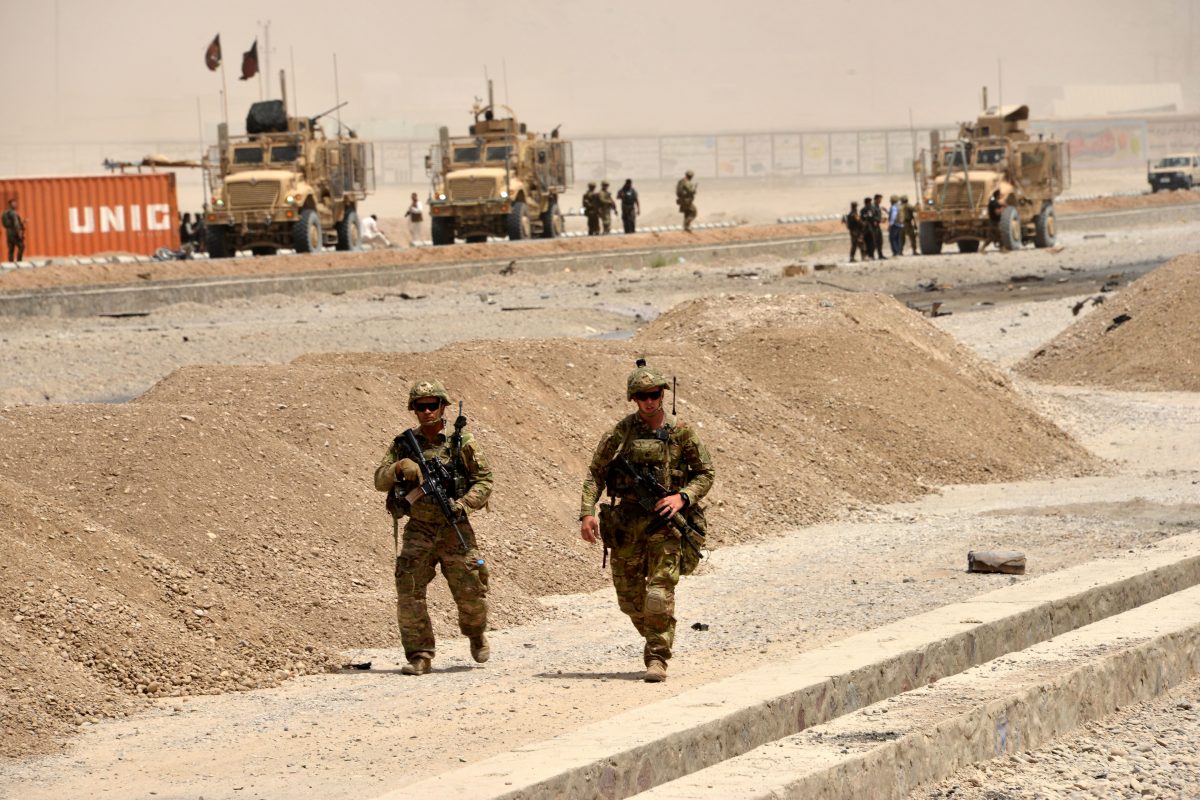 The Taliban now controls more territory than at any time since 2001 when it governed the country. It said on Sept. 8 that more U.S. lives would be lost.
McKenzie declined to comment on the Taliban statement. But he noted that U.S. troops in Afghanistan were hardly "defenseless."
"We're certainly not going to sit still and let them carry out some self-described race to victory. That's not going to happen," McKenzie told a group of reporters traveling with him during a stop at Bagram Airfield in northeastern Afghanistan.
According to the Defense Department figures, 17 American soldiers have died in Afghanistan this year including Griffin and over 80 have been injured in combat, reported the Army Times.
Currently, 14,000 American soldiers and other international troops are assisting the Afghan defense forces in fighting the Islamic State and al-Qaida.
Reuters contributed to this report.