Pentagon chief Mark Esper told reporters on Monday that he was ordered by President Donald Trump to allow Navy SEAL Eddie Gallagher to keep his Trident pin and remain a Navy SEAL following a conviction, adding that he asked for Navy Secretary Richard V. Spencer's resignation over a different matter.
"The case of Eddie Gallagher has dragged on for months and has distracted too many. It must end," Esper told CNN on Monday. "Eddie Gallagher will retain his Trident as the Commander-in-Chief directed and will retire at the end of this month."
On Sunday, the president gave Esper "an order" allowing Gallagher to keep his Trident pin. He was convicted earlier this year of bringing discredit to the armed services after posing with a slain ISIS terrorist's body and was demoted for that offense. Last week, Trump reversed his demotion.
That night, Spencer was fired by Esper, who said he had lost "trust and confidence in him regarding his lack of candor" when he found out that Spencer was secretly communicating with the White House, according to reports.  Esper said he was  "deeply troubled" by Spencer's conduct, adding that "unfortunately, as a result I have determined that Secretary Spencer no longer has my confidence to continue in his position."
Esper on Monday said Spencer's termination wasn't about Gallagher specifically.
"Contrary to the narrative that some want to put forward in the media, this dismissal is not about Eddie Gallagher, it's about Secretary Spencer and the chain of command," Esper told reporters on Monday.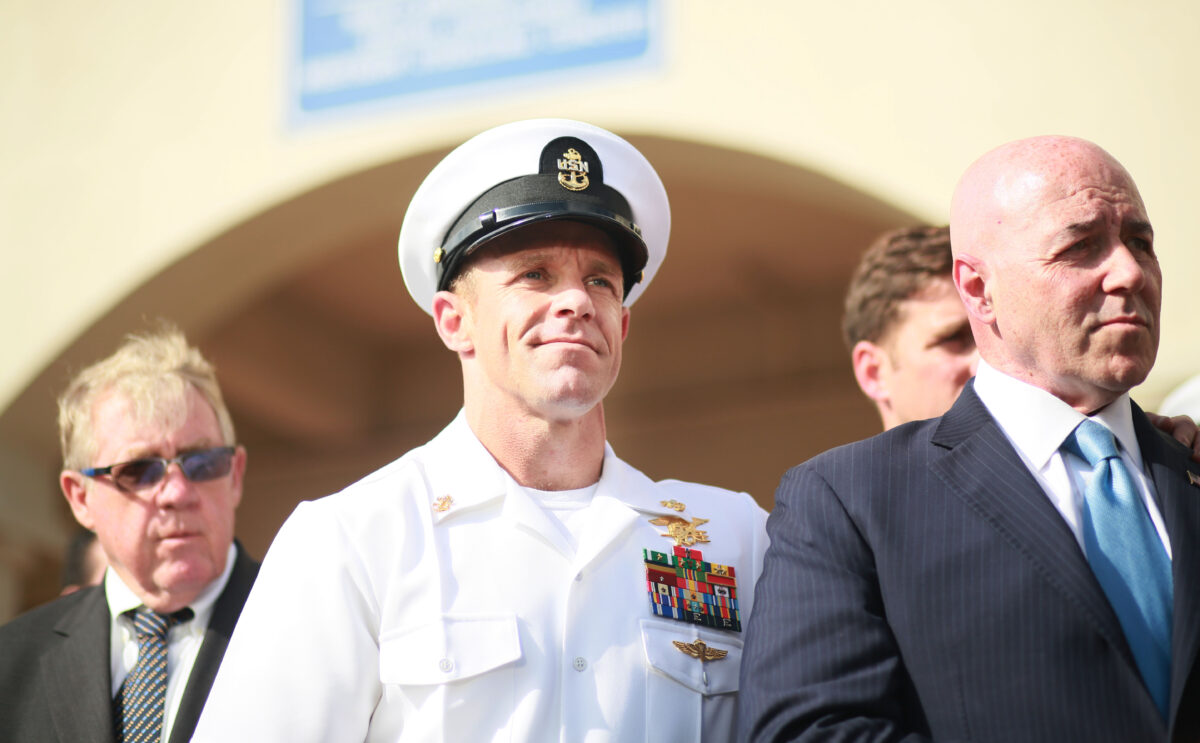 What's more, Esper told the Washington Post that he was "flabbergasted" that Spencer would attempt to make a secret deal without telling him.
"This proposal was completely contrary to what we agreed to, and contrary to Secretary Spencer's public position. Chairman Milley and I were completely caught off-guard, and realized that it had undermined everything we had been discussing with the president," Esper said, referring to Gen. Mark A. Milley, chairman of the Joint Chiefs of Staff.
Esper said that Trump didn't appear to press for Spencer's firing. He told Trump that he would ask for his resignation, and the president supported that decision, the Post reported.
"While I believe strongly in process, the issue should not now be thrown into the laps of a board of senior [enlisted sailors] to sort out," Esper added. "As professional as they are, no matter what they would decide they would be criticized from many sides, which would further drag this issue on, dividing the institution. I want the SEALs and the Navy to move beyond this now, and get fully focused on their war-fighting mission."