Secretary of Defense Mark Esper disputed a key claim made by House Democrats during their impeachment inquiry, saying the move to withhold $400 million to Ukraine didn't impact U.S. national security.
Democrats have claimed President Donald Trump held back the aid to Ukraine in exchange for politically advantageous investigations, which the president and Ukrainian President Volodymyr Zelenksy have both denied. During the course of House hearings, some Democratic lawmakers and bureaucrats have said the withholding of aid was damaging to U.S. national security.
But Esper, in an interview with Fox News, categorically denied their claims.
"At the end of the day, the bottom line is most of that aid got out on time and at no time did it have any impact on United States national security," Esper said on Sunday.
There were three items that were considered when the aid was withheld, the Pentagon head said in the interview.
"When I came onto the scene, the three things we were looking at were this: one, was the aid necessary and vital to the Ukrainians in terms of defending against Russia; No. 2, had the Ukrainians addressed corruption, and that was a congressional concern; and No. 3, were other countries in the region, other allies and partners assisting them. And given those three things we decided to support the provision of Ukrainian aid," Esper remarked.
Several State Department and National Security Council officials have testified during last month's impeachment inquiry hearings that Trump has been skeptical of releasing foreign aid to other countries in general and has often pushed other European countries to pay more.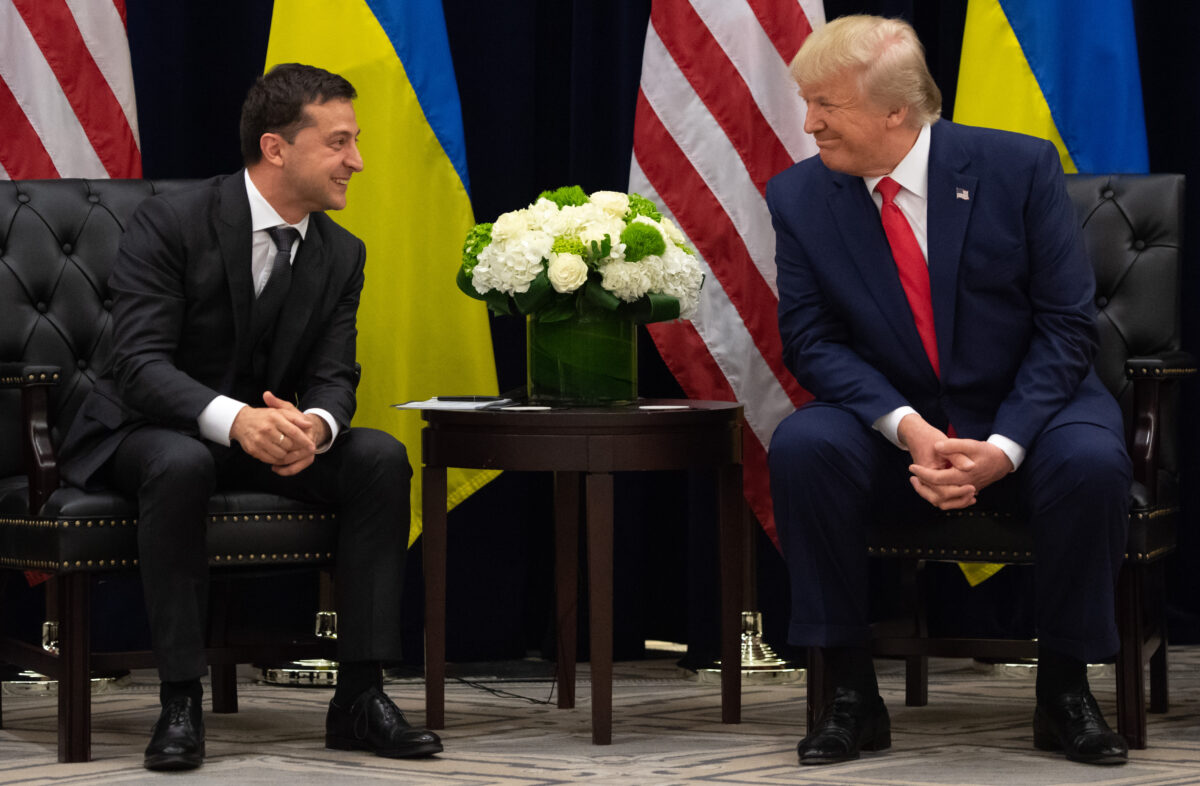 Democrats allege Trump used the aid as leverage to press for investigations into former Vice President Joe Biden and son Hunter Biden, who sat on the board of Ukrainian energy company Burisma Holdings, which has long been accused as being a hotbed of corruption. Ukraine's top prosecutor recently announced they would expand a probe into Burisma's founder, whose whereabouts are currently unknown to officials.
Biden also helped fuel speculation into his dealings in Ukraine when he bragged to others at a Council on Foreign Relations meeting in 2018 that he was able to get Ukraine's former top prosecutor, Viktor Shokin, fired as he was probing Burisma before his replacement closed the case. Obama administration officials have said Shokin was corrupt.
Weeks before submitting his resignation, Shokin's office had ordered and executed the seizure of assets of Mykola Zlochevsky, the owner of Burisma. While Biden withheld the loan guarantees, Ukraine faced a fiscal default and was fighting a war with Russia. At the same time, Biden's son served a paid position on Burisma's board.
On Wednesday, during a brief press conference, House Speaker Nancy Pelosi (D-Calif.) announced Trump's dealings with Ukraine "have seriously violated the Constitution." She added, "He is trying to corrupt, once again, the election for his own benefit. The president has engaged in abuse of power, undermining our national security and jeopardizing the integrity of our elections."
Her caucus will now pursue drafting articles of impeachment against Trump.