Personality contrasts are starting to emerge in the race for the open U.S. Senate seat in Pennsylvania, being vacated by Republican Sen. Pat Toomey.
Republican candidates met at Villanova University Monday in a debate—televised statewide—that delivered sparks, barbs, and even some substantive answers.
The debate was sponsored by BroadandLiberty.com; PA Chamber of Business and Industry; LV Strong; and Keystone Free Enterprise Fund.
Although candidates Dave McCormick, Mehmet Oz, and Carla Sands have been spending big bucks on advertising to get statewide exposure, all three skipped the debate. It is the second debate the three have missed.
Participating candidates were Jeff Bartos, Kathy Barnette, George Bochetto, and Everett Stern.
Moderators who asked questions were former Republican state Rep. Becky Corbin; PA Chamber Director of Political Engagement Allison Coccia, and BroadandLiberty.com President and CEO Terry Tracy. There were also a few prepared questions from students.
The Debate
Before answering his first question, Bartos looked at the camera and greeted McCormick and Oz. "God knows where they are; in Connecticut or New Jersey, or who knows where they are," Bartos said, and throughout the debate he took every chance to mention the missing candidates who recently moved to Pennsylvania. He said they don't know the state well enough to represent it.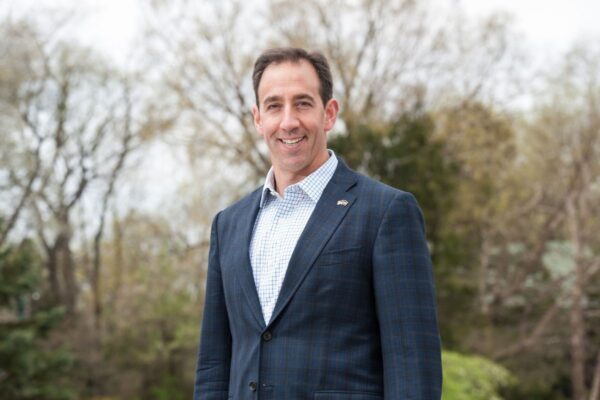 Bartos often directly answered questions moderators asked, even when other candidates veered off topic in their answers.
If debates are won on applause, Barnette would be the winner. The audience most often applauded after her answers. Barnette came armed with facts and was able to seamlessly drop statistics into her answers.
"You're paying far more for energy," Barnette said. "Prices have increased over 56 percent, just trying to heat your home. Gas prices—the cost to fill up your gas tank—those are very real issues that are now impacting people at their kitchen table."
Bochetto offered short but impactful answers, proving broad knowledge of topics and the ability to succinctly convey his point. "If we did not have the filibuster," Bochetto said, "the Democrats would, right now, be moving to expand the Supreme Court from nine members to 15 members. This would give them an automatic majority of whatever ideologies they desire and would fundamentally change our judiciary, and our outlook in this country … The filibuster is there for a very good reason. In order to reflect major fundamental change in this country, there has to be an overwhelming support for an overwhelming need. It is not for razor-thin margins that are based purely on ideological radicalism."
All candidates supported keeping the filibuster.
Stern focused many of his answers on what he sees as the biggest problem facing the Republican Party today: right-wing extremism.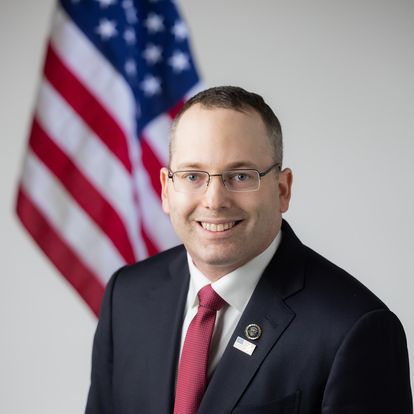 "People are not coming to the Republican Party right now," Stern said. "They're leaving it in droves and droves. What we are faced with in our party is a cancer of right-wing extremism. I'm sorry, it's the facts, and not all of us are like this, but there's a huge portion of it, and what we have to do, if we want to win over more Democrats and independents, we have to become more moderate and we have to become the Republican Party we once were." Stern often spoke past his allotted time, talked over other candidates, and questioned their answers.
Candidates were asked how Pennsylvania, which has numerous universities, can convince graduates to stay in the state after graduation through improved federal tax and regulatory policies.
"We need to begin to focus on growing the economy, not just sending out welfare checks and stimulus checks just to float people by," Barnette said. "Most of my opponents would talk about cutting taxes or deregulating, but imagine a bicycle with two pedals, one it is lowering taxes the other one is deregulating. That is what Republicans do every time we get into office; we lower taxes, or we start deregulating. But imagine the chain on that bike being the Federal Reserve. If the chain on that bike is broken, no matter how much you pedal taxes and deregulation, you're not going to go very far. We need to begin to stabilize the U.S. dollar that creates growth, and a rising tide that lifts all boats and creates opportunities."
Bochetto sees a chain reaction from existing policies that have caused more crime and other problems.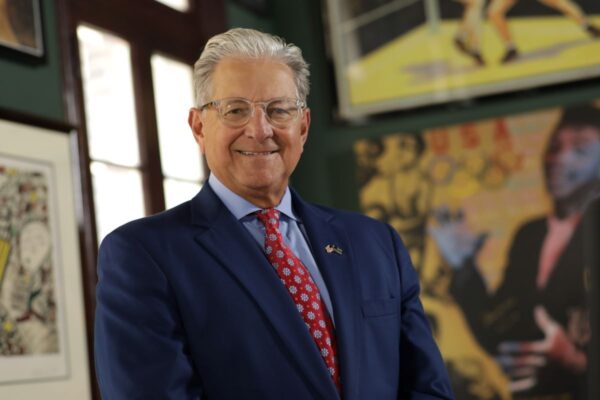 "Under the current leadership that we have in both Pittsburgh and Philadelphia, with Democratic-run cities that are chasing away our businesses, the students will chase away with them," Bochetto said. "If we want to keep students here, we have to give them the best jobs imaginable, and we have to invest in our communities and our businesses that will provide those jobs."
Bartos went to energy for this question.
"I'm running to save Main Street Pennsylvania," Bartos said. "The one thing that ensures main streets across all 67 counties will thrive is unleashing Pennsylvania's unbelievable natural resources. Our energy industry can power Pennsylvania and the nation for the next 100 years' jobs. Students will follow jobs. Everywhere you go in Pennsylvania, when our energy industry is thriving, main streets thrive. Energy should be our number one export here in Pennsylvania, not our young people who are fleeing Pennsylvania in droves for better opportunities all over the nation."
Stern's answer focused on politics.
"To be honest with you, the real answer is democracy, and democracy really prevails throughout our society," Stern said. "Without a functioning democracy, the capital markets are affected, jobs are affected, national security is affected. Everything is affected. In this state, they're so divided, not only politically, but businesses can't even function and work together. That is the problem. Because we're so politically divided, we can't function. We need to compromise, and we need to be common sense Republicans, and we need to understand that this Republican Party will function without a leader of a man. We will be defined by our principles and by our actions. That's how we're going to be defined, not by [President Donald] Trump but by principles, and by actions, and by democracy prevailing."
Early in the debate, Stern called upon the other candidates to admit that President Joe Biden is the true president of the United States. He called the Jan. 6 rally at the U.S. Capitol an attack that set Republicans back a good 50 years.
"The election in 2020 was not a lie. We lost fair and square, and overturning an election is wrong," Stern said.
Closing Statements
In closing statements, Bochetto said he is deeply concerned about where this country is headed.
"We are on a collision course. If we do not elect Republicans and take the House and the Senate in these midterm elections, we are going to be in an abyss with bad policies and bad leaders and wrongheaded directions that are going to bring this country to a grinding halt," Bochetto said. "When you look at a candidate, you need to see they are serious. Do they have the experience? Do they have the insights? Do they have the strength of character to represent you and your core values, and what needs to be taken to Washington to stop the madness? I believe I'm that individual."
Bartos said Biden has embraced big government policies that continue to crush Main Street.
"This November, every Democrat running will have to answer for inflation, shutdown mandates, crime waves, and for the lives and communities that they have ripped apart these last two years," Bartos said. "I'm the only candidate running for the Republicans who can take on the Democrat[s]. I didn't parachute into Pennsylvania to run for office, I'm a lifelong resident with a deep love for our Commonwealth. You cannot save Main Street if you can't find Main Street, and as we saw tonight, my out-of-state opponents don't even care to try to find it. They don't care about you, but I have been here fighting for you and your families."
Barnette said she is grateful to God for this country that allowed her, once a poor little black girl, to build a happy, successful life.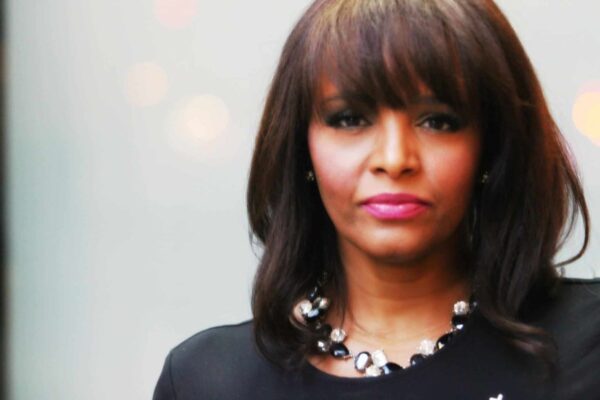 "That America, with those opportunities, is coming to a close. I understand exactly what we are fighting for. We need people who understand that. [Bartos] has thrown out a lot of punches on Mehmet Oz and Dave McCormick, and it is warranted. It is such an insult that this is the second debate and they refuse to come before the American people, and specifically Pennsylvania, and allow you to vet them … That is an insult to this highest degree. These are serious times. We need serious people who understand what is at stake. This is about the survival of our nation. The Democrats have shown us they are serious when they say 'fundamentally change this country.' And by fundamentally change, I mean, screw it up real good. We need to be serious about the candidate we have going into the general."
For his closing remarks, Stern said his campaign has only one objective.
"I have no campaign. I am solely on a mission to absolutely make sure that a right-wing candidate backed by either Trump or General [Michael] Flynn does not get into office. And that means that, if I had to take down any of these candidates to make sure I bring the moderate independents with me, and a Democrat wins, friends, so be it. I will make sure that democracy prevails. That's all I care about because that's all that matters."