Pennsylvania state Sen. Doug Mastriano has announced he is not running for the U.S. Senate seat currently held by Democrat Sen. Bob Casey Jr.
He made the announcement Thursday evening with his wife, Rebecca "Rebbie" Mastriano, in a Facebook Live post. In a bid for Pennsylvania's governor seat last year, Rebbie Mastriano campaigned alongside her husband and is well known to supporters.
Mastriano was considered a likely Republican candidate.
Former President Donald Trump endorsed Mastriano and held a rally in Pennsylvania days before the election for governor.
Florida Gov. Ron DeSantis also visited Pennsylvania in 2022 in support of Mastriano's campaign.
Mastriano said on the Facebook Live post that he considered where he could be most effective and decided it would be in his current state senate position.
"At this moment, the way things currently are, I am not running for the U.S. Senate seat that is going to be hopefully vacated by Casey. We need to beat him," Mastriano said.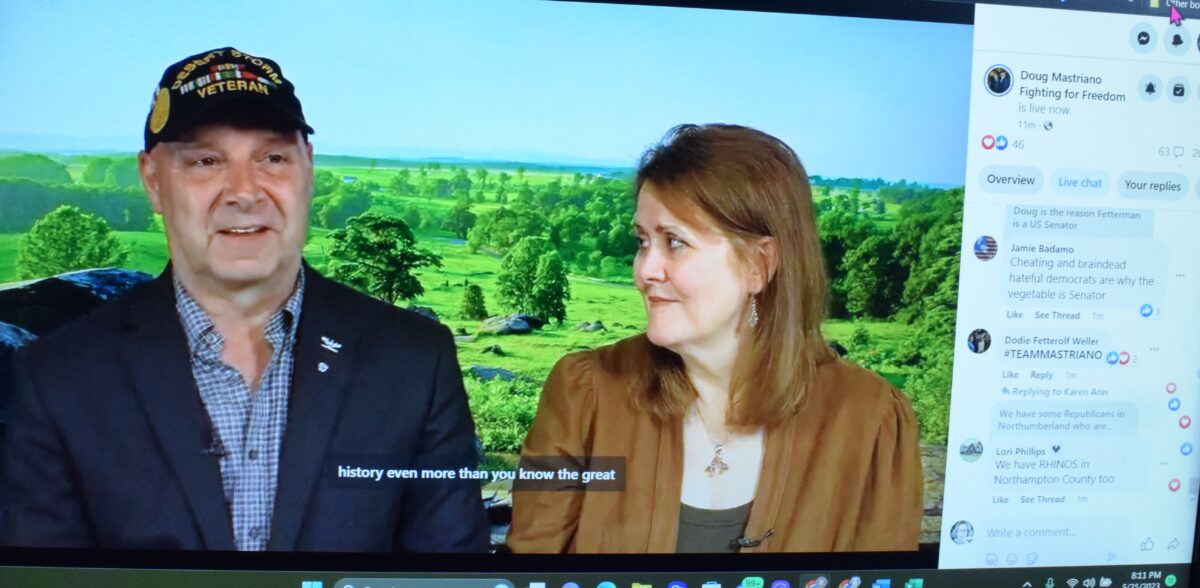 "So while I have decided not to run, someone else will decide to run, and someone else will win the primary next year and be the nominee," he said.
"And whoever is that nominee, Rebbie and I will support them, and we hope you will too because I don't want any other Republican candidates to go through what we went through last year when our own party betrayed us."
Mastriano was not well funded for the gubernatorial race. While he has a solid base of supporters who donated as individuals, the state and national GOP were not helpful in funding that campaign. Democratic Governor Josh Shapiro far outspent him.
"I don't want any nominee for any future seat to be abandoned or betrayed by their party. So Rebbie and I pledged to stand with the person you pick," he said.
Walk as Free People
While Mastriano is not running, he says the "Walk as Free People" movement is not dead. During the COVID-19 lockdowns, he went live nightly on Facebook, updating the public on what the Pennsylvania General Assembly was doing in response to the pandemic.
In response to some COVID measures that many felt was the government overreaching its authority, Mastriano encouraged viewers to walk as free people and not give up their rights. He hopes to expand the movement.
"We're going to continue to grow our statewide network across the state in every county. We're going to continue to be relevant and active," said Mastriano, adding that this is part one of a two-part plan to move forward.
The second part of their plan is to hold an annual Freedom Conference where ordinary people can connect, encourage one another, and equip themselves through grassroots education about the workings of local government
"It's a way for us to be able to have a larger understanding of our local government and have a better understanding of what are our specific gifts that we can plug into and impact our local community and our state," Rebbie Mastriano said.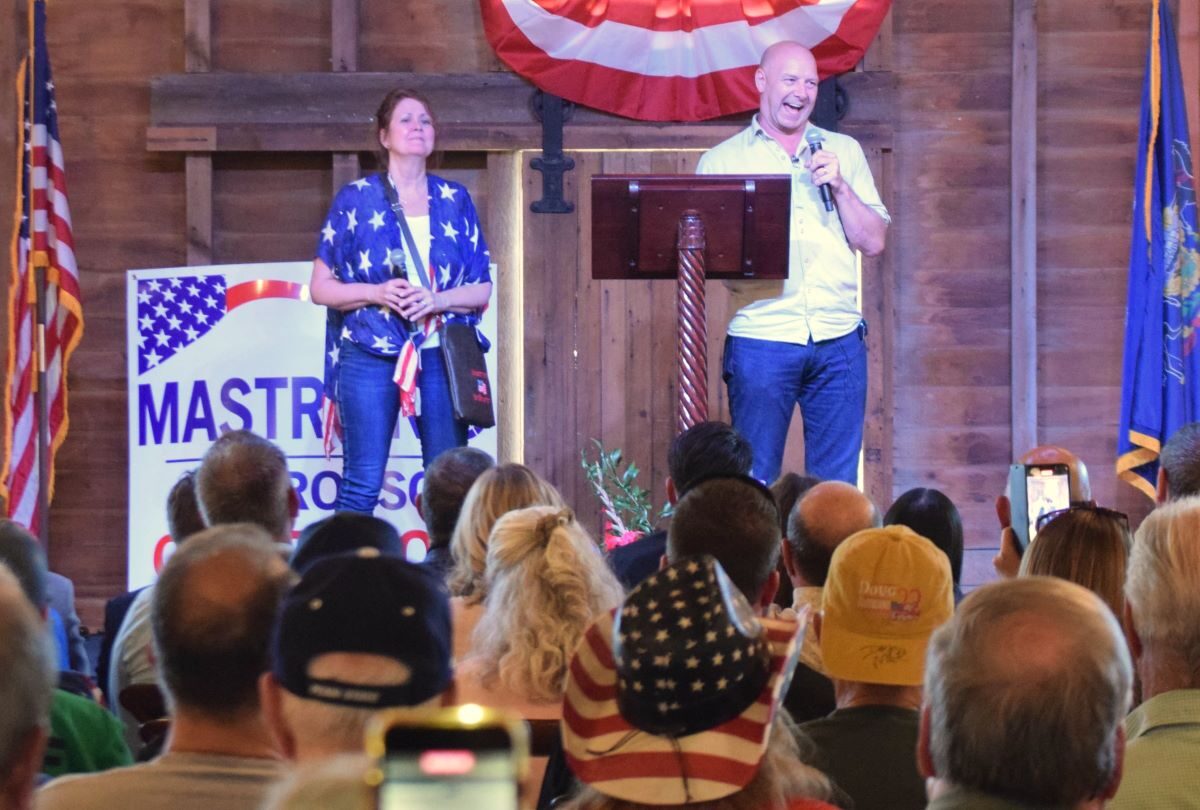 Mastriano is a combat veteran who was commissioned in the Army in 1986. While serving along the East German and Czechoslovakian borders, he witnessed the end of the Cold War and was later deployed to Iraq for Operation Desert Storm.
He has served in Washington, D.C., the 3rd Infantry Division, and U.S. Army Europe.
After 9/11, Mastriano was the lead planner for the operation to invade Iraq via Turkey. He served for four years with NATO and was deployed three times to Afghanistan.
He was the director of NATO's Joint Intelligence Center in Afghanistan, leading 80 people from 18 nations.
He completed his career as a professor at the U.S. Army War College and retired at the rank of colonel. He has said his 2019 entry into politics was a continuation of service to the country.
The Field So Far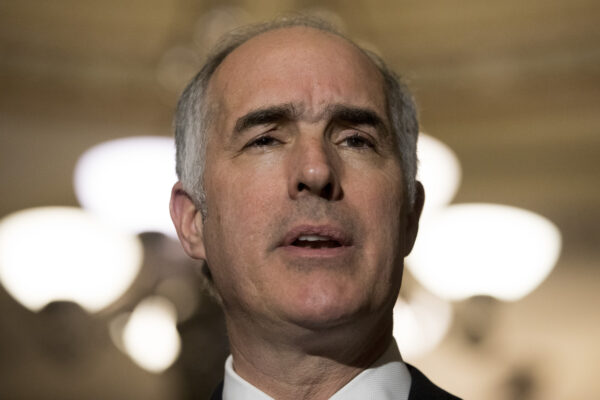 Casey, who has held the seat since 2007, announced his plan to seek another term in April.
At 62, Casey was treated this year for prostate cancer. He took minimal time off for treatment and posted photos of himself working from home while he recovered.
Casey is a reliable Democratic vote in the Senate, with a non-abrasive personality and high name recognition in Pennsylvania.
His father, Bob Casey Sr. was governor of the state from 1987-1995. Bob Casey Jr. has long served in public office, as auditor general of Pennsylvania, then state treasurer before being elected to the U.S. Senate.
For years Pennsylvania's two senators have been split by party, with one Democrat and one Republican. But when former Republican Sen. Pat Toomey decided not to run for reelection, the seat flipped to Democratic control with the election of Sen. John Fetterman.
Possible Republican Candidate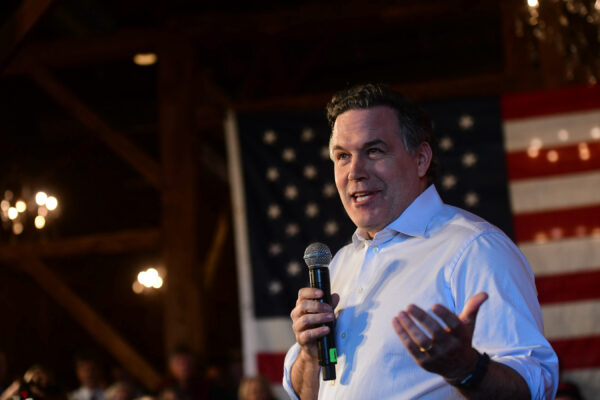 David McCormick, a former Bridgewater Associates hedge fund CEO, has signaled he plans to run but has not announced yet. He ran for Senate last year but lost in a very close primary to Mehmet Oz.
McCormick has kept a high profile, appearing at the Pennsylvania Leadership Conference in March, where he carried himself like a candidate. Around the same time, he was circulating on talk shows promoting his book, "Superpower in Peril: A Battle Plan to Renew America."
McCormick was very well funded for his previous run for Senate, and he can likely bank on support from longtime established Republicans for fat funding, if he gets into the race.
Although most eyes will be on the presidential campaigns in 2024, the U.S. Senate race promises to be intense as both parties seek control of the Senate chamber in Washington.