A Pennsylvania state senator whose Twitter account was suspended says he's being censored.
Twitter suspended the personal account of State Sen. Doug Mastriano, a Republican, on Wednesday after lawmakers held a hearing on election issues per his request.
Twitter, based in California, left Mastriano's official Senate account alone.
Speaking about the matter for the first time, Mastriano on Friday said: "This censorship is unacceptable in America. A nation that I served for most of my adult life…"
"The point of Twitter suspending this personal account is to prevent me from posting to my Senate account—to silence our voice," he added in a tweet.
Mastriano is a retired military colonel and combat veteran. He retired from the U.S. Army in 2018 after 30 years of active duty.
A Twitter spokesperson told The Epoch Times in an emailed statement: "This account was mistakenly suspended for perceived violations of our impersonation policy. This was an error. We have immediately reversed the decision and the account has been reinstated."
Mastriano's personal account was offline for over 24 hours.
On Friday morning, when it was still suspended, he started a new one. In a tweet from that account, Mastriano directed people to competing social media website Parler.
President Donald Trump weighed in on the situation on Friday, writing on Twitter: "Wow! Twitter bans highly respected Pennsylvania State Senator Doug Mastriano after he did a great job of leading a hearing on the 2020 Election fraud."
"They and the Fake News, working together, want to SILENCE THE TRUTH. Can't let that happen. This is what Communist countries do!" Trump added.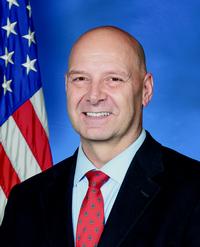 Twitter has increasingly interfered with users and posts, banning some accounts and censoring others.
Trump's tweet had an attachment from the company that said, "This claim about election fraud is disputed." If users click on the attachment, they're taken to a page that states: "Voter fraud of any kind is exceedingly rare in the US, election experts confirm."
Witnesses during the hearing who were called because of Mastriano testified to being obstructed from observing the counting of 2020 election ballots and of other irregularities in Philadelphia.
"The Philadelphia Board of Elections processed hundreds of thousands of mail-in ballots with zero civilian oversight or observation," said Justin Kweder, one observer.
Another observer said he saw numerous rules being broken, including chain-of-custody guidelines. "As of today, 47 USB v-cards are missing," Gary Strensom alleged.
Retired Army Col. Phil Waldron, a cybersecurity expert, told those in the room that voting machines were built for manipulating elections and said up to a million votes could have been altered in Pennsylvania.
State officials have challenged claims of election fraud.
Pennsylvania Attorney General Josh Shapiro, a Democrat, wrote in a tweet after the hearing that Trump and his lawyer "lied and went to a sad, dark place where conspiracy theories reign and truth is irrelevant," during the event.
Bowen Xiao, Gary Du, and Tom Ozimek contributed to this report.