The mother of a 10-week-old baby who was killed by a lethal cocktail of drugs in her breast milk will not be jailed, after she struck a plea-deal with Pennsylvania prosecutors.
Samantha Jones, 31 had been charged with homicide after an autopsy found her baby died of a combination of methadone, methamphetamine, and amphetamine back in 2018.
On May 8, she pleaded guilty to involuntary manslaughter, reported the Bucks County Courier Times, in exchange for a sentence of three years of probation and 100 hours of community service, plus time already served.
According to the Courier, the judge said incarcerating Jones, who has taken steps to combat her drug addiction, would do little good. Grief and regret would provide the true penalty, he said.
Her attorney said that she was "strangled with grief and tortured by loss," after the death of her son on April 2, 2018.
Jones, of New Britain, had been prescribed methadone to treat her addiction to painkillers, according to the district attorney in Bucks County.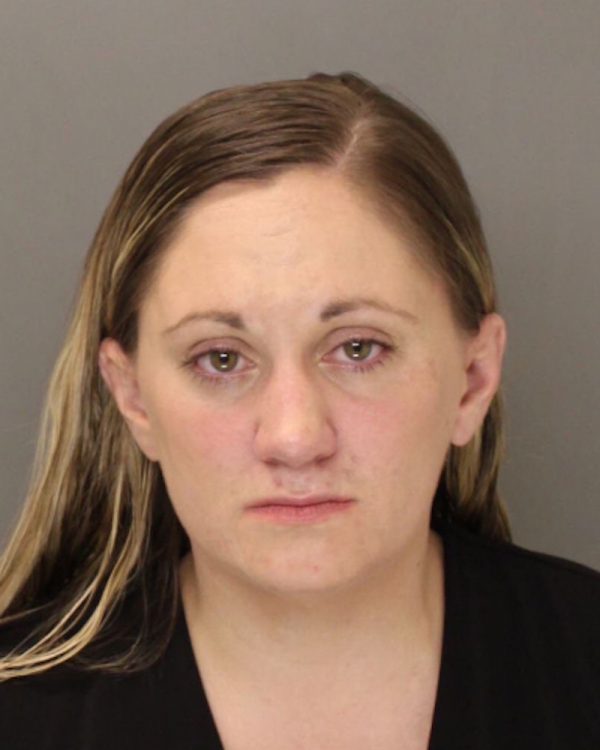 According to the Courier, she had relapsed and begun to use illegal drugs.
After feeding her baby in the night, Jones told police she woke on April 2 at around 6:30 a.m. to find him pale, with bloody mucous coming from his nose, according to the Bucks County district attorney.
She called her mother, who called 911 and began CPR, guided by the dispatcher.
Police arrived to find the baby in cardiac arrest. He was taken to the emergency room, where he was pronounced dead at around 9:30 a.m.
Jones told police that she had been primarily breast-feeding the baby, but had switched to formula three days earlier.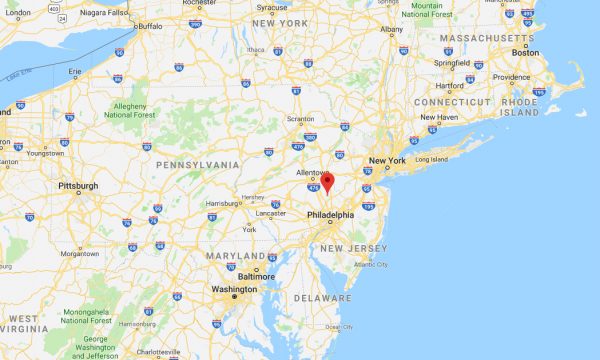 That night when the baby woke her for a feed at around 3 a.m., she told police she was too tired to prepare formula, so breast-fed him instead.
According to the Courier, the boy's grandmother, Michele McGovern, told the court that she continues to be mystified by Jones's actions that day.
"I keep replaying it in my head," she said.
According to The Intelligencer, almost exactly one year before her son died, Jones was arrested after New Britain police alleged she was found passed out at the wheel of her vehicle with a baby inside.
The same drugs that were later found in her son's system were identified by a blood test, along with the anxiety medication clonazepam.
She was sentenced to house arrest with the condition of continuing drug treatment, and the more serious charges were dropped.
More Deadly Than Car Crashes
According to a report earlier this year, Americans are more likely to die of an opioid overdose than a car crash.
It is the first time that opioid overdoses have surpassed motor vehicle accidents as the leading cause of unintentional deaths, according to a new report by the National Safety Council (NSC).
Americans have a 1 in 96 chance of dying from an opioid overdose, while the probability of dying in a motor vehicle accident is 1 in 103. The council's analysis is based on 2017 mortality data by the National Center for Health Statistics, which is part of the Centers for Disease Control and Prevention (CDC).
"The nation's opioid crisis is fueling the Council's grim probabilities, and that crisis is worsening with an influx of illicit fentanyl," the NSC said in a statement on Jan. 14.
According to the National Institute on Drug Abuse (NIDA), more than 130 people in the United States die of an opioid overdose each day, while the cost of prescription opioid misuse in the country is $78.5 billion a year. This includes the costs of healthcare, lost productivity, addiction treatment, and criminal justice involvement.
Back in October 2017, President Donald Trump declared the opioid crisis a national public health emergency. The Senate subsequently passed a bill that received bipartisan support to combat the crisis.