In a civics lesson that his students will never forget, Pennsylvania high school teacher Kurt Gladfelter took off his mask, and lost his job.
"Compliance is not always the right thing, and this is wrong," Gladfelter told The Epoch Times in a phone interview. "To do this to kids—it's not worth the cost."
An 11th-grade teacher at Northern High School in the Northern York County School District, Gladfelter, 38, is a civics teacher with classes on government, economics, and the Vietnam War.
His school was under a mask mandate last year, and because of an order from the Pennsylvania Health Department, the mask order was in place again this year.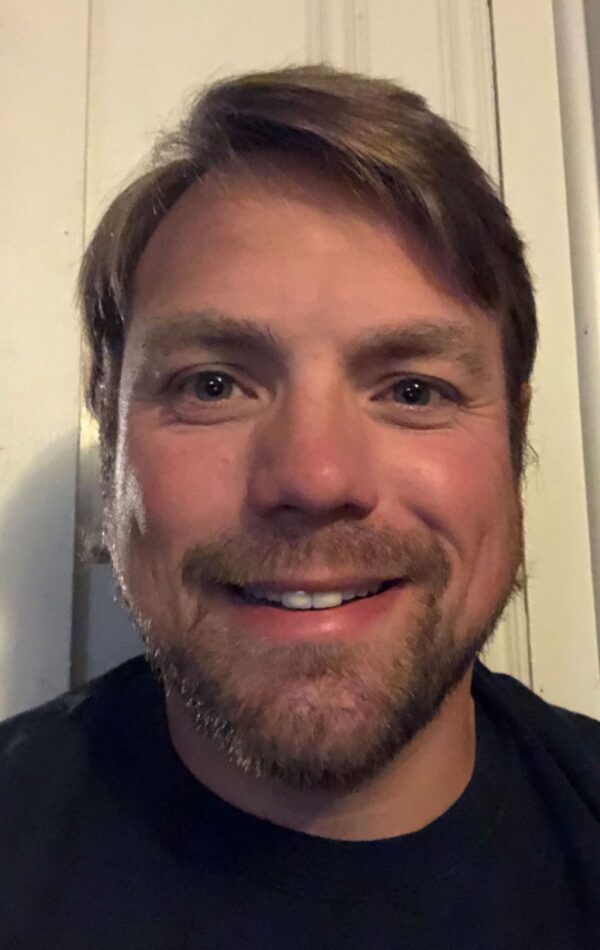 "I'm an animated person," Gladfelter said. "I feed off the energy in the class. Not having the ability to read their faces, I felt trapped. I was miserable not having that emotional connection with my students."
He says he can't be the same teacher with masks on because students' faces offer a lot of visual cues.
"I can tell how a kid feels when they walk into my class. I know if they're having a bad day. I can tell if they understand the lesson by the look on their face. The masks are a huge barrier to education, the way I teach, and the subject I teach," he said.
"Not to mention the panicky feeling you get when you're speaking all day and you can't breathe through the mask."
He always had a feeling he wanted to take a stand, but didn't know how. Then, one day, he walked into school and the thought of another day in his mask was too much.
"On October 20, I looked at that mask and I wanted to cry. That day, I didn't wear it."
Halfway through the day, the principal and someone from human resources went to his classroom and told him he was suspended for two days and should vacate the premises immediately.
"I didn't trust them to explain it to my students like I would. I stayed for the rest of the day and explained what was happening. I told them that you should be willing to stand up for something you believe in, and I strongly believe in this, personally and politically. Local school board members are appointed to make policies for local schools. Our school board voted twice to make masks optional. The governor stole that authority from them," Gladfelter said.
A student started a petition to save his job, and it has over 2,500 signatures.
He was supposed to return to school wearing a mask the following Monday, but he told the school he wouldn't be wearing a mask.
They asked him to come in for a meeting with the superintendent, solicitor, and human resources director. In that meeting, he told them he wouldn't wear the mask. They told him he would be put on permanent suspension without pay and they would take steps to terminate his employment.
The next step is a public hearing, when the school board will decide whether he should lose his job.
While awaiting a date for that hearing, the Commonwealth Court said the Health Department's masking order violated state laws and struck it down. It would mean the civics teacher was suspended for ignoring an order that violated the state law.
However, the Wolf administration appealed the decision, so the mask order stays in place for now. That, despite the fact that Gov. Tom Wolf recently announced that he would return masking decisions to local school districts in January.
"The basis of the charges is that Mr. Gladfelter failed to comply with the order, which the Commonwealth Court noted was issued without proper authority," Jeffrey Schott, a labor and civil rights attorney at the Scaringi Law Firm in Harrisburg, Pennsylvania, told The Epoch Times. Schott is representing Gladfelter.
"Regardless, Mr. Gladfelter complied with the Acting Health Secretary's order, and the series of events and allegations stem from the district being even more draconian than the order itself, and are clearly politically motivated," he said. "As a Social Studies teacher, Mr. Gladfelter, trying to set a civic involvement example for his students, spoke against the mandate at two school board meetings.
"Eliminating teachers for this is simply another way, like the National School Boards Association and Attorney General threatening parents for speaking out, of trying to shut down political debate."
The school district's attorney, Robert Frankhouser Jr. told The Epoch Times the district doesn't comment on personnel matters.