Did Facebook money pay for training election staff at your polling place? In Pennsylvania, it depends on the county where you voted.
Now, Republican lawmakers aim to end that practice through House Bill 2044, sponsored by state Rep. Eric Nelson. It amends the Pennsylvania Election Code to prohibit county boards of election and the secretary of state from accepting any private donation for operating elections, employing staff, selecting, or equipping a polling place; or for use in voter education or outreach.
State Rep. Jim Struzzi, a Republican, first learned that millions of dollars in outside money was given to Pennsylvania to help facilitate the 2020 election when acting Secretary of State Veronica Degraffenreid mentioned it this spring during a budget hearing.
"I could not believe what I had heard," Struzzi told the House State Government Committee Monday in Harrisburg. "I found that appalling. Shocking! I thought, how could that be allowed? Surely that is illegal. Well, it turns out it's not illegal. In fact, the money she mentioned came from Facebook CEO Mark Zuckerberg."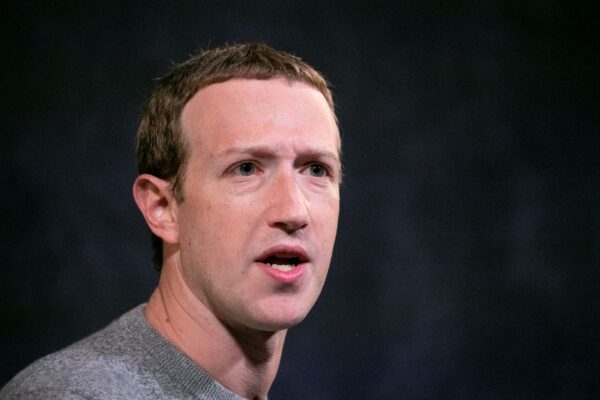 In 2020, Pennsylvania received $22 million through the Center of Technology and Civic Life. Zuckerberg gave at least $400 million to the nonprofit in September and October 2020, to be used to "provide officials with the staffing, training and equipment necessary to make sure that every voter can participate in a safe and timely way in the election," according to a press release at the time from the Center of Technology and Civic Life.
Across the United States, at least 2,100 local election jurisdictions applied to the Center of Technology and Civic Life for support in their elections. Zuckerberg's donation ensured every qualified jurisdiction that applied was approved for the funds, the release said.
Not all counties knew about the availability of the money at the same time.
Emails obtained through a Right to Know request by the website Broad + Liberty, show the Pennsylvania Department of State's former Secretary of State Kathy Boockvar and an official in Gov. Tom Wolf's office told key Democrat-leaning counties about the private money and invited them to apply, well before informing Republican-led counties about the money.
The $22 million went to 24 of Pennsylvania's 67 counties, with five strongly Democrat counties receiving the lion's share, $17.9 million. They were Allegheny, Chester, Delaware, Montgomery, and Philadelphia counties, Struzzi said.
"Other big tech money came into the state as well, through the Center for Election Innovation and Research. That was $13.2 million to Pennsylvania," Struzzi said. In August 2020, Zuckerberg donated $50 million to this nonprofit which works to increase voter turnout.
"We're talking about $35 million in private money coming into Pennsylvania to help facilitate our elections. To me, that is fundamentally wrong," Struzzi said.
Committee Democrats objected to HB 2044.
State Rep. Scott Conklin, a Democrat said there was no fraud, and there has been no discussion about how to help counties pay for election services.
"We should be a no vote on this until somebody can show that there was wrongdoing; until we come up with a way to fund these counties and we come up with a way to train individuals. And if we can show where something devious was done, then yes, I'm willing to have that conversation," Conklin said.
Ultimately the bill was passed out of committee with a 14–10 vote. It will next be considered by the full house.
The committee also approved House Bill 1482, sponsored by Republican state Rep. Bryan Cutler, which requires the state and each county to implement a post-election audit using an approved auditing method.