Commentary
The CIA lags on China intelligence by at least a decade. Only in August did it moot the idea of a "China Mission Center," which it finally announced on Oct. 7.
The center will reportedly make it easier to leverage agency resources to address the growing China threat, and intelligence failures of the last decade on all things Beijing, China, and the Chinese Communist Party (CCP). But without significantly more resources, the new center will be yet another agency fail.
According to a Nov. 10 Bloomberg report, "A lack of top-tier intelligence on Chinese President Xi Jinping's inner circle is frustrating senior Biden administration officials struggling to get ahead of Beijing's next steps, according to current and former officials who have reviewed the most sensitive U.S. intelligence reports."
The officials say American intelligence finds it increasingly difficult to penetrate Xi's opaque decision-making and ever-more centralized control of the CCP.
The agency or other officials were surprised, according to Bloomberg, the Telegraph, and the Financial Times, about China's hypersonic missile test that was reported on Oct. 16, as well as the breaking of the Hong Kong treaty with Britain, the projection of military power over the South China Sea, the limits placed on independent investigation into the COVID-19 origin, the cancellation of Chinese IPOs, and the increase in Chinese hacking.
From 2010 to 2012, Beijing found and killed at least 12 CIA sources in China, through a mole or hacking the agency's covert electronic communications. At least another half-dozen were imprisoned, according to a 2017 New York Times report.
Previously, a suspected Chinese mole escaped the United States and is now living abroad. CCP spies penetrated Taiwan's National Security Agency. Chinese operators infiltrated the CIA's hiring process.
According to The New York Times, "Some officers met their sources at a restaurant where Chinese agents had planted listening devices, former officials said, and even the waiters worked for Chinese intelligence."
Amateur hour at the CIA costs lives.
Also in 2017, thousands of pages detailing the CIA's most sensitive cybersecurity hacking tools were themselves hacked and released on Wikileaks. The source of the leak sought "to initiate a public debate about the security, creation, use, proliferation and democratic control of cyberweapons," according to Wikileaks.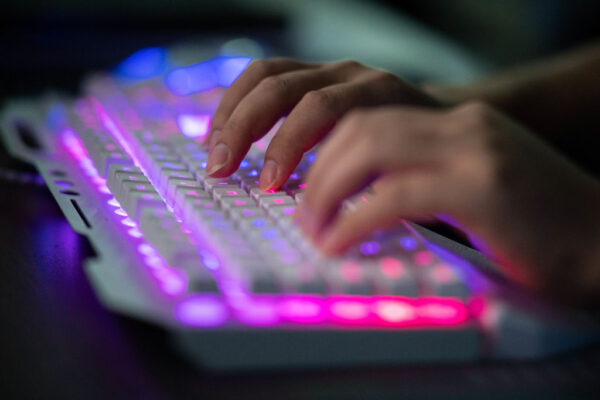 The agency's current lack of Mandarin speakers, according to Bloomberg, is icing on Beijing's cake.
The CIA and FBI have failed to address the many U.S. citizens who operate in gray areas of both business in China, the profit of which can be turned up and down by the CCP, and pro-Beijing political influence in Washington, which they can use to demonstrate their "friendship" for China.
These Beijing–New York business interests act to paralyze American defenses against the CCP by promoting the soft-on-China approach, which is therefore pro-business—in the short run. In the long run, America is selling the CCP $2.3 trillion worth of investments and more than $600 billion in annual trade—plenty of rope with which to hang itself.
The root cause of the CIA's failure is therefore political, at both the macro and micro levels. Successive American presidents and congresses are too influenced by U.S. corporations profiting from trillions of dollars worth of business in China. Corporations would rather have Washington ignore the China threat than overturn their applecart of profits. Our top American political leadership, including the CIA's leadership over multiple administrations, is therefore at fault. China analysts who are closest to the intel have understood the threat all along.
The political problem is also personal, in that the occasional insider threats within the CIA and other powerful American institutions are insufficiently patriotic. They apparently don't understand that the CIA and other U.S. military and intelligence entities are absolutely critical in the fight against Beijing's totalitarianism. They see America's military, intelligence, and police capabilities as a threat to liberty, rather than its defense. We need better vetting and more patriotic teachers—from primary through graduate and post-professional training.
Now America's applecart is rolling toward the cliff of defeat at the hands of Beijing. It's unclear whether a last-minute reorientation of intelligence resources will make any difference. But we must try. At this point, along with doubling defense expenditures related to China, especially in terms of large weapons systems with strategic effect, America should be multiplying intelligence expenditures.
We need more of all kinds of intelligence about China, including human intelligence, signals intelligence, and imagery intelligence. All of it costs lots of money. Instead, we're plowing $1 trillion into the Biden administration's "infrastructure" programs, some of which can be nabbed by Beijing, while our old China intelligence is getting bureaucratically reshuffled into the CIA's new center.
Expect more failures down the road until President Joe Biden and Congress do what's really needed: put real resources behind the CIA.
Views expressed in this article are the opinions of the author and do not necessarily reflect the views of The Epoch Times.