Vice President Mike Pence's policy team, which is working with Attorney General William Barr, has drafted legislation to accelerate capital punishment for convicted mass shooter, according to his chief of staff.
Marc Short told reporters during the flight on Monday, Sept. 2, 2019, that he expects such legislation would be part of a final package proposed by the White House to Congress.
Trump called for the death penalty after 11 people were killed in a mass shooting at a Pittsburgh synagogue on Oct. 27, 2018.
"They should pay the ultimate price," he said, referring to mass shooters.
Events in Pittsburgh are far more devastating than originally thought. Spoke with Mayor and Governor to inform them that the Federal Government has been, and will be, with them all the way. I will speak to the media shortly and make further statement at Future Farmers of America.

— Donald J. Trump (@realDonaldTrump) October 27, 2018
He proposed again that convicted mass shooters should receive capital punishment in the wake of two mass shootings happened in El Paso, Texas, and Dayton, Ohio, on the weekend of Aug. 3.
Twenty four people were killed and 51 others were injured in the above two incidents.
"Today, I am also directing the Department of Justice to propose legislation ensuring that those who commit hate crimes and mass murders face the death penalty, and that this capital punishment be delivered quickly, decisively, and without years of needless delay," Trump said on Aug. 5.
"If we are able to pass great legislation after all of these years, we will ensure that those who were attacked will not have died in vain," he added.
After the El Paso and Dayton mass shootings, the Trump administration said that another area it's working on is background checks, for which Trump said he has "an appetite."
"I have an appetite for background checks. We're going to be doing background checks. We're working with Democrats. We're working with Republicans. We already have very strong background checks, but we're going to be filling in some of the loopholes," he remarked on Aug. 21.
However, House Republicans and Democrats couldn't agree on the specifics of the legislation around background checks.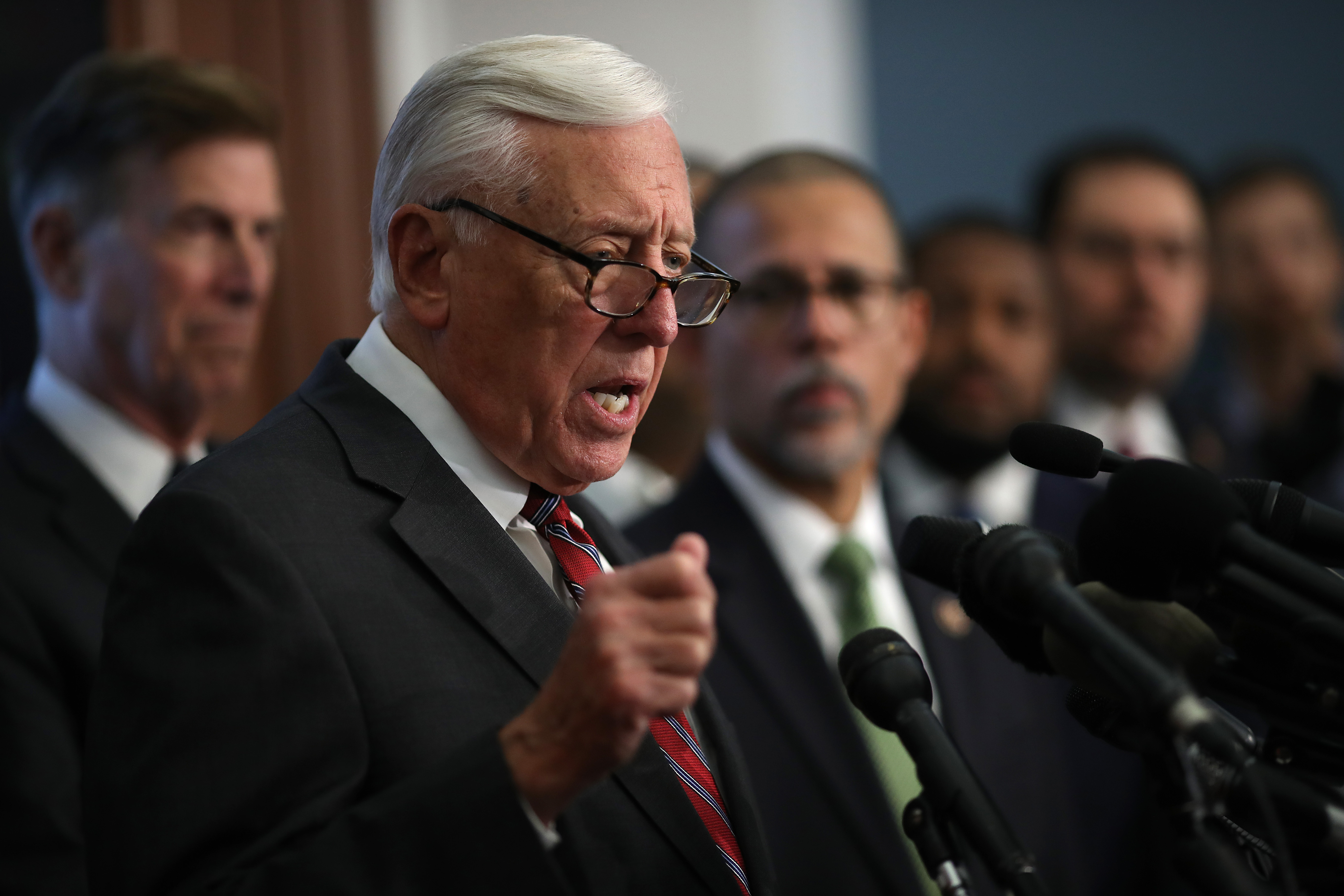 Democrats have pressed for federal background checks on the sale of guns, and the expansion of existing background checks to include the sales of weapons at gun shows and online.
Americans are again seeing the gun lobby's tight grip on Trump's @WhiteHouse & Republicans.

While the NRA can pull @realDonaldTrump back—they can't stop the 90% of Americans who want universal background checks.

We'll keep pushing to end gun violence.https://t.co/CLL5iDR1OI

— Chuck Schumer (@SenSchumer) August 21, 2019
Senator Pat Toomey (R-Penn.) and Joe Manchin,(D-W. Va) sponsored a bipartisan bill to expand background checks on all commercial sales, including gun shows and internet sales. But the proposal didn't get much support from their Republican colleagues. Most Republicans have not proclaimed support for stricter background checks. They want Congress to instead address mental health issues that have driven the behavior of many of these shooters.
Epoch Times reporter Masooma Haq contributed to this report