Vice President Mike Pence said during the Oct. 7 debate that he's pro-life, contrasting the position with that of the Democratic ticket.
"I couldn't be more proud to serve as vice president to a president who stands without apology for the sanctity of human life. I'm pro-life. I don't apologize for it, and this is another one of those cases where there's such a dramatic contrast," Pence said.
"Joe Biden and Kamala Harris support taxpayer funding of abortion all the way up to the moment of birth. Late-term abortion."
Sen. Kamala Harris (D-Calif.), the Democratic vice presidential nominee, responded by saying, "There's the issue of choice and I will always fight for a woman's right to make a decision about her own body."
While President Donald Trump's administration has moved to protect unborn babies, both Biden and Harris have expressed support for abortions, and haven't said they support any restrictions on abortion.
Harris told a town hall in May 2019 that if she were elected president, she would require states trying to pass legislation "that is designed to prevent or limit a woman's access to reproductive health care, that those laws have to come before my Department of Justice for a review and approval and until we determine that they are constitutional, they will not take effect."
On Twitter, she wrote, "As president, I will stop dangerous state laws restricting reproductive rights before they go into effect."
The senator also co-sponsored the Women's Health Protection Act. The bill would block states from passing restrictions on abortions if the laws didn't leave room for women to get abortions if their life or health were at risk.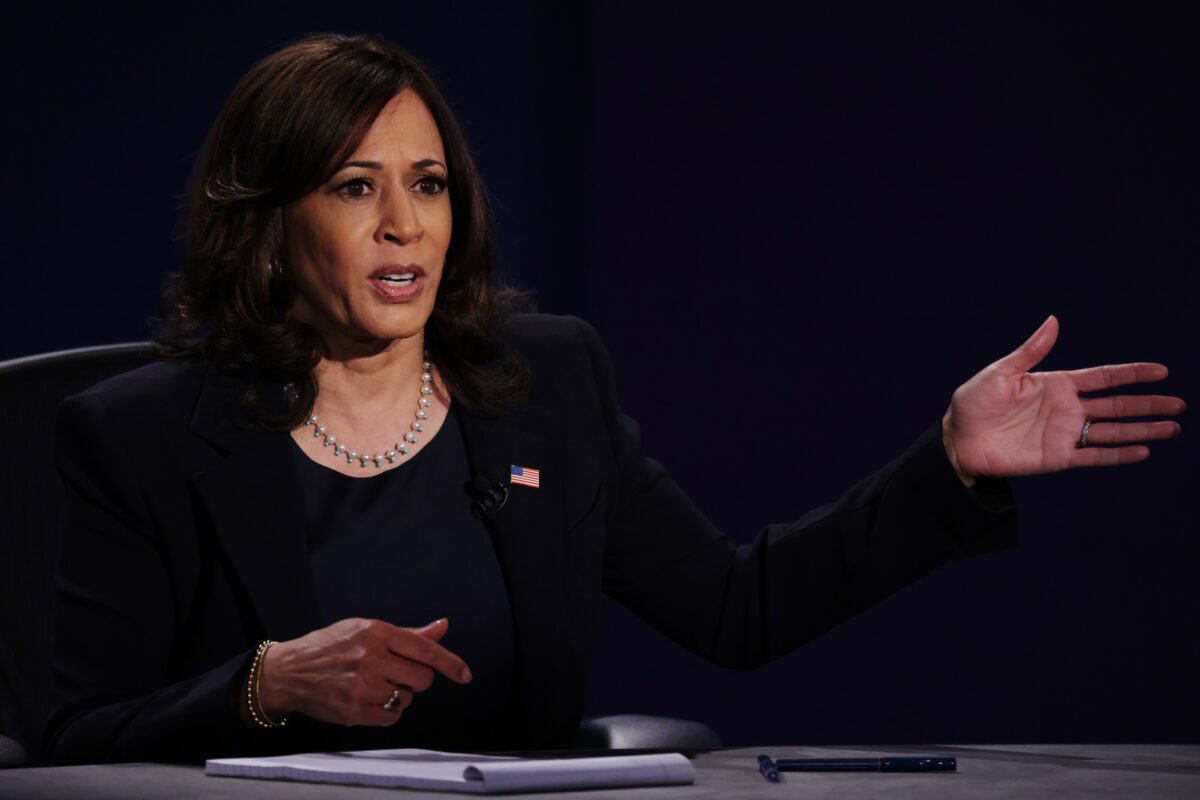 Both Harris and Biden said in candidate surveys that they would push to codify Roe v. Wade if the Supreme Court decision were overturned. Biden reiterated his position this week, sparking a response from Trump.
Roe v. Wade established access to abortion as a constitutional right and required abortion access until the end of the first trimester. For the other two trimesters, abortions were to be allowed if a doctor determined they preserved "the life or health of the mother."
Biden says on his campaign website that he would work to "protect the constitutional right to an abortion" if elected.
"As president, Biden will work to codify Roe v. Wade, and his Justice Department will do everything in its power to stop the rash of state laws that so blatantly violate the constitutional right to an abortion," it states.
"A woman does have a right to choose," Biden told a debate in February, adding later, without qualification: "It's a woman's right to do that. Period."
Biden and Harris were endorsed by Planned Parenthood Action Fund, the political arm of Planned Parenthood, and other groups that fight against restrictions on abortion.
"Biden supports access to reproductive health care, including birth control, safe and legal abortion, and care at Planned Parenthood health centers," the fund states on its website.