A second aide to Vice President Mike Pence tested positive for the CCP virus, just days after a military member who works at the White House tested positive for the new illness.
Katie Miller was identified as the aide. She works as Pence's press secretary.
"Thank you all for your prayers and well wishes. I'm doing well and look forward to getting back to work for the American people," Miller said in a social media statement late Friday.
Miller is married to White House adviser Stephen Miller.
"We have put in place the guidelines that our experts have put forward to keep this building safe, which means contact tracing, all of the recommended guidelines we have for businesses that have essential workers, we are now putting in place here in the White House. So as America reopens safely, the White House is continuing to operate safely," White House press secretary Kayleigh McEnany told reporters at the White House.
An administration official told reporters traveling with Pence that the staff member tested positive early Friday. The person, who tested negative on Thursday, was in contact with six people who were scheduled to fly with Pence.
The staffers were removed from Pence's plane, delaying his departure from Joint Base Andrews for about an hour. Pence was flying to Iowa to meet with leaders of different faiths and to hold a roundtable discussion about America's food supply.
Neither Pence nor Trump had recent contact with the aide, the official said.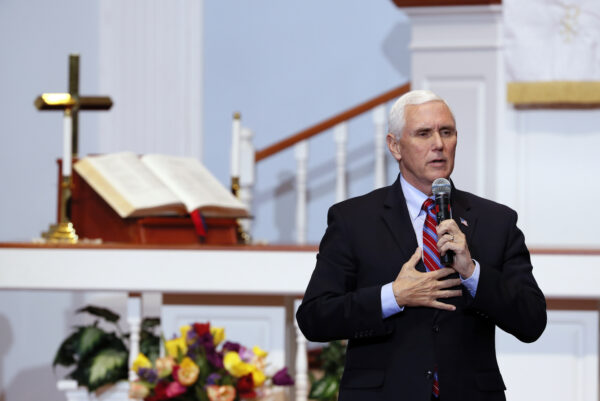 A member of the military who works on the White House campus tested positive for the CCP virus in recent days, the White House said Thursday.
Trump and Pence "have since tested negative for the virus and they remain in great health," spokesman Hogan Gidley said in a statement.
"I've had very little contact, personal contact, with this gentleman," Trump told reporters later in the day at the White House.
"I know who he is. Good person. But I've had very little contact. Mike has had very little contact with him. But Mike was tested and I was tested. We were both tested," he added.
Trump and Pence will be tested on a daily basis going forward, officials said. They were previously tested on a weekly basis.
People who come into contact with Trump will also be tested every day, Pence said.
The other staffer who works for Pence tested positive in March.
Last month, the White House began testing anyone who would be near the president or vice president.
Trump said in a Friday interview with "Fox & Friends" that he's been tested "a number of times."
He has not been tested for antibodies, which signal that someone has had the CCP virus in the past, but said he will be in the future.