House Minority Whip Steve Scalise (R-La.) said House Speaker Nancy Pelosi (D-Calif.) is using the impeachment inquiry to influence the 2020 presidential elections.
By attempting to remove Republican President Donald Trump from office, Pelosi and her cohorts are trying to undo the results of the last presidential election while helping decide who will be the next commander-in-chief, Scalise told reporters on Oct. 31.
"If you look at where we are at right now, we're at an important point in history. Clearly, there are people that we serve with that don't like the results of the 2016 election—that's their prerogative—but the country next year will be deciding who our president is going to be," Scalise said.
"It should not be Nancy Pelosi and a small group of people that she selects that get [to] determine who's going to be our president."
Some Democrats have admitted that without the removal of Trump, the president will win re-election, including Rep. Al Green (D-Texas), Scalise noted.
"They don't really want to get to the truth. They want to remove a sitting president. In fact, the author of the articles of impeachment [Green] said, 'if they don't impeach the president, he will get re-elected.' Now that's not why we have impeachment. Alexander Hamilton made it very clear. His concern, when they were trying to promote the Constitution, was that he didn't want to see the impeachment used for political purposes, yet that's what happened today," he said.
"It's a tainted process."
Republicans have criticized the impeachment resolution that passed earlier Thursday, noting it enables House Intelligence Chairman Adam Schiff (D-Calif.) to block some witnesses and questions from Rep. Devin Nunes (R-Calif.), the ranking member on the committee.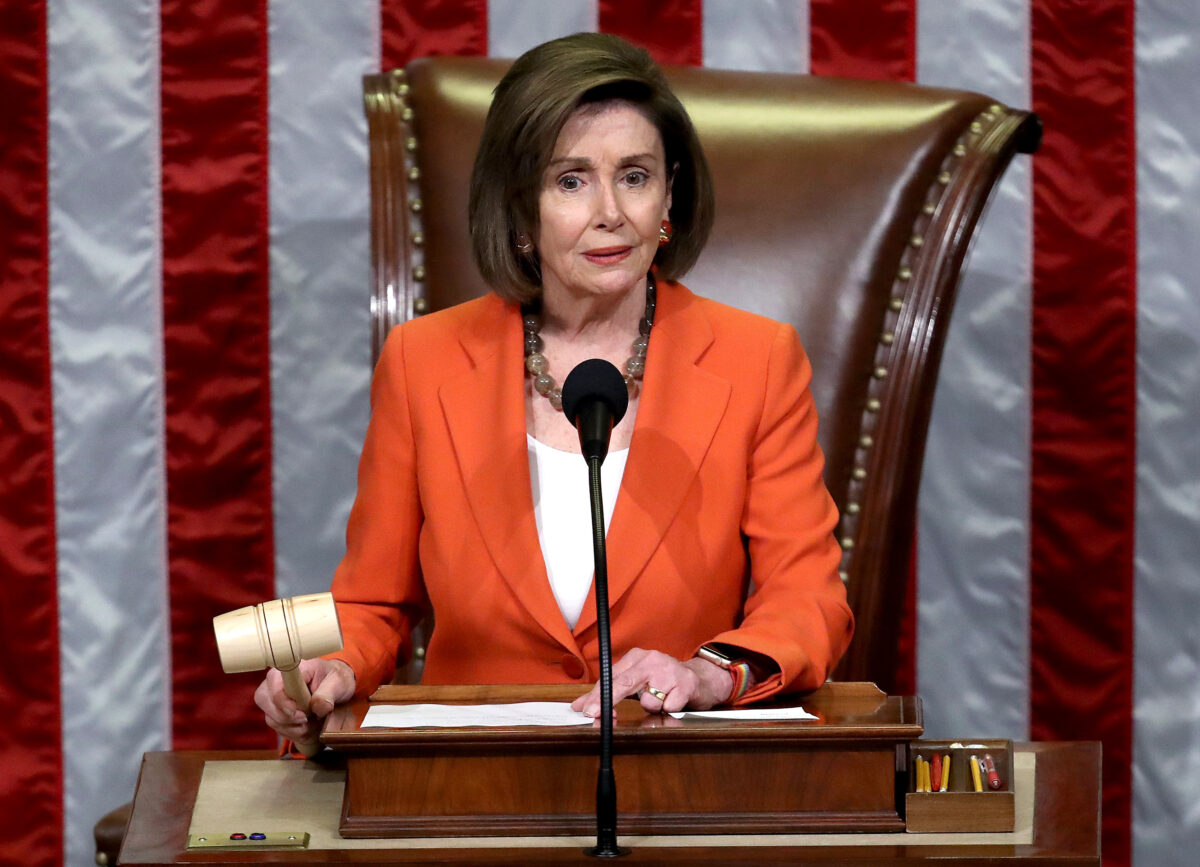 Pelosi, appearing on Stephen Colbert's "The Late Show" on Thursday night, insisted that Democrats don't want to impeach Trump.
"We don't want to impeach a president. We don't want the reality that a president has done something that is in violation of the Constitution," Pelosi said.
She said the resolution included "due process rights" for Trump and let the minority party in the House question witnesses for equal amounts of time.
"This is a sad thing for our country," Pelosi said. "We do this prayerfully, with great seriousness. Nobody goes to Congress to impeach a president."
Some members have said for years that they've been hoping to remove Trump from office.
"People love you and you win. And when your son looks at you and says, 'Momma, look you won. Bullies don't win.' And I said, 'Baby, they don't, because we're gonna go in there and we're gonna impeach the [expletive]," Rep. Rashida Tlaib (D-Mich.) said in January, shortly after being elected.
Rep. Brad Sherman, (D-Calif.) re-introduced the articles of impeachment on the first day of the new Congress on Jan. 3. The bill was identical to the one he introduced in July 2017.