House Speaker Nancy Pelosi (D-Calif.) and a delegation of U.S. lawmakers revealed that they traveled to Ukraine's capital to meet with Ukrainian President Volodymyr Zelenskyy in a bid to express solidarity with the country.
"Our delegation traveled to Kyiv to send an unmistakable and resounding message to the entire world: America stands firmly with Ukraine," the group of lawmakers said in a statement. "When we return to the United States, we will do so further informed, deeply inspired, and ready to do what is needed to help the Ukrainian people as they defend democracy for their nation and for the world."
Several other top Democratic House members traveled with Pelosi to Kyiv, including Foreign Affairs Committee Chair Gregory Meeks (D-N.Y.), Intelligence Committee Chair Adam Schiff (D-Calif.), and Rules Committee Chair Jim McGovern (D-Mass.). A video posted by Zelenskyy's Twitter account apparently showed the delegation walking on the streets of Kyiv before they were greeted by the Ukrainian leader.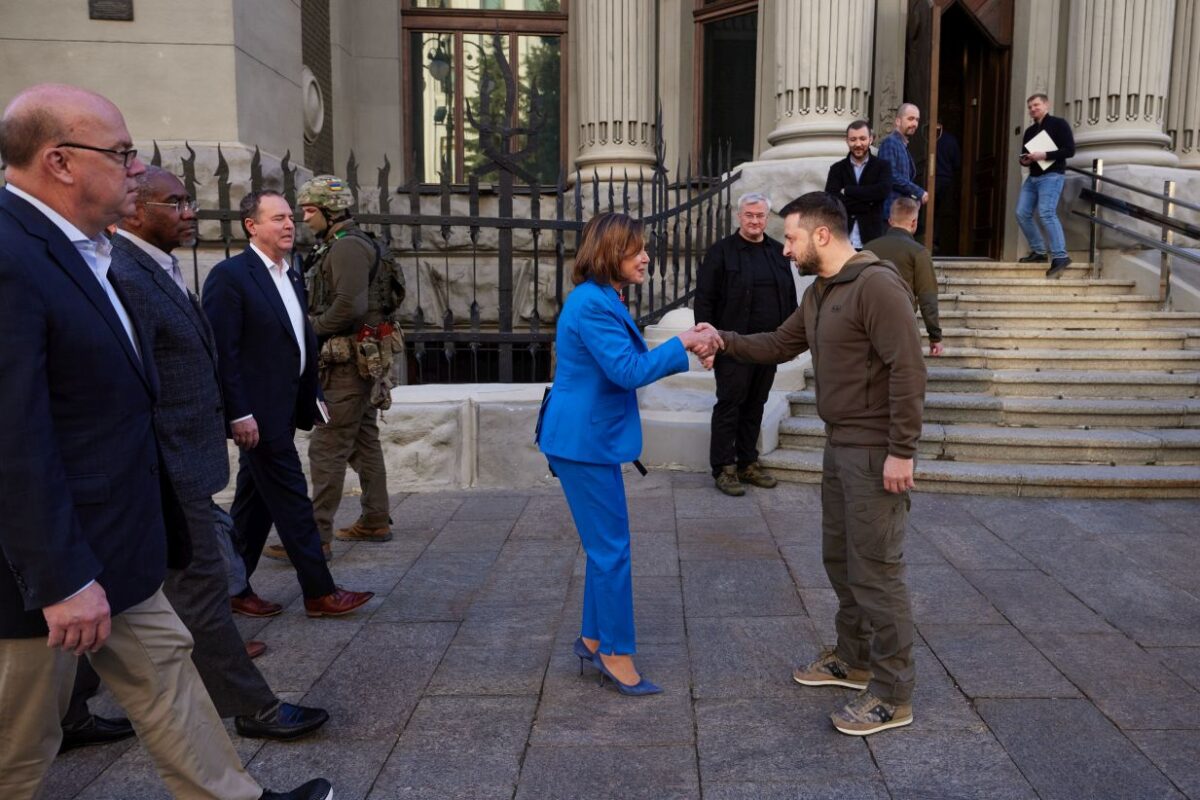 Pelosi is now the highest-ranking U.S. elected official to visit the beleaguered Eastern European nation since Russia invaded. Pentagon chief Lloyd Austin and Secretary of State Antony Blinken both traveled to Ukraine to meet with top officials last weekend, while last month, Sen. Steve Daines (R-Mont.) and Ukraine-born Rep. Victoria Spartz (R-Ind.) went to the outskirts of Kyiv, which has been the scene of heavy fighting.
"We are visiting you to say thank you for your fight for freedom," Pelosi said in a meeting with Ukrainian officials, according to a video that was posted on Zelenskyy's Telegram page on May 1. "Your fight is a fight for everyone, and so our commitment is to be there for you until the fight is done."
As seen in footage uploaded online, Pelosi said Congress would work with the White House to pass a $33 billion aid package for Ukraine. President Joe Biden last week called on Congress to pass the measure, while similarly announcing another $800 million in security assistance for the country.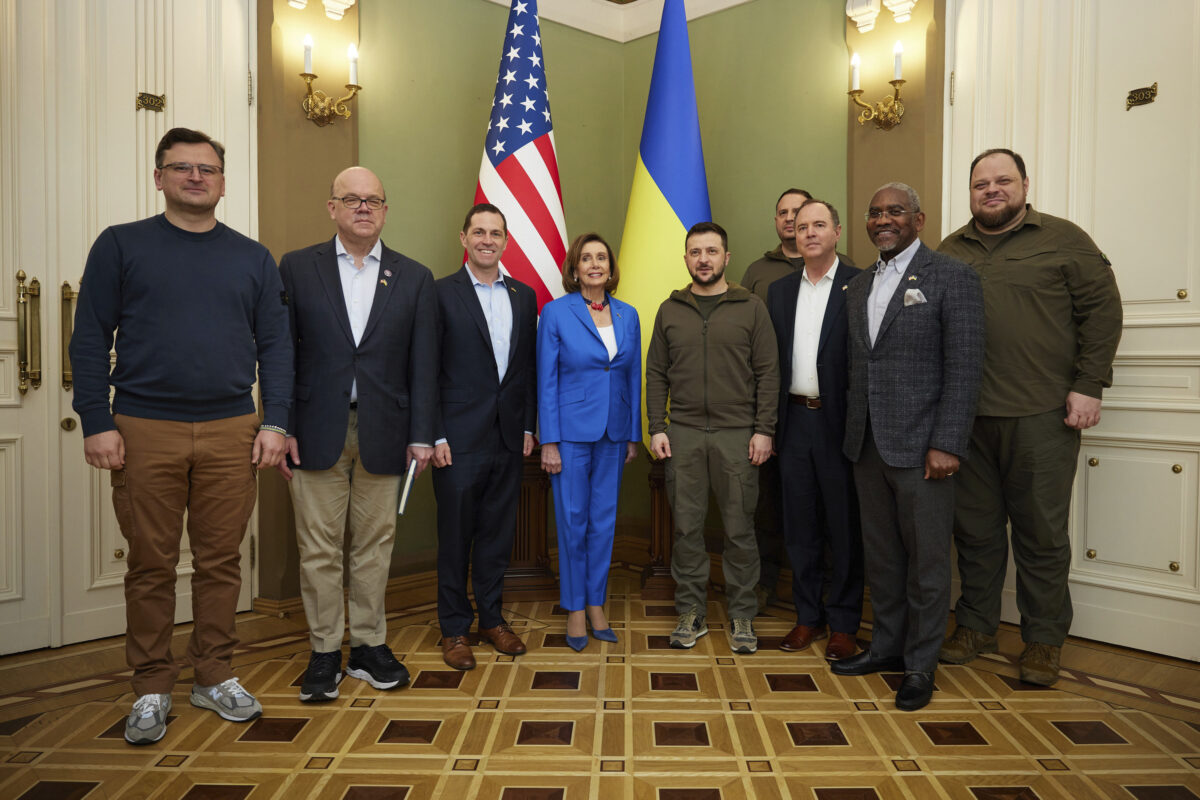 Zelenskyy, according to a statement from Pelosi's office, "conveyed the clear need for continued security, economic, and humanitarian assistance from the United States to address the devastating human toll taken on the Ukrainian people" after Russia's invasion.
"Our delegation proudly delivered the message that additional American support is on the way, as we work to transform President Biden's strong funding request into a legislative package," the statement said. After meeting with Ukrainian officials, the delegation then traveled to Poland.
Rep. Jason Crow (D-Colo.), a veteran and a member of the House Intelligence and Armed Services Committee, was more explicit in laying out what Democrats want.
"Weapons, weapons, and weapons," he said. "We have to make sure the Ukrainians have what they need to win. What we have seen in the last two months is their ferocity, their intense pride, their ability to fight, and their ability to win if they have the support to do so."