House Speaker Nancy Pelosi (D-Calif.) and House Intelligence Committee Chairman Adam Schiff (D-Calif.) accused President Donald Trump of retaliating against an impeachment witness, Lt. Col. Alexander Vindman, who was dismissed from his job at the National Security Council last week.
In a statement on Feb. 7, Pelosi said it was a "clear and brazen act of retaliation."
"Vindman has proven to be an American patriot: on the battlefield, when he earned a Purple Heart, and in the House trial, when he spoke truth to power. His brave testimony showed America that right still matters," Pelosi said.
Schiff, one of the key Democratic leaders in the push for the impeachment of Trump, echoed Pelosi's claims and wrote that Trump "is exacting his retribution" on a witness "who complied with subpoenas."
He repeated impeachment inquiry allegations that Trump "believes he is above the law."
During a public impeachment inquiry hearing, Vindman said it was "inappropriate" for Trump to have asked Ukrainian President Volodymyr Zelensky during a July 25 phone call to look into Joe and Hunter Biden. Vindman said he listened on the call, as it was part of his job. Both Zelensky and Trump said their conversation was fine.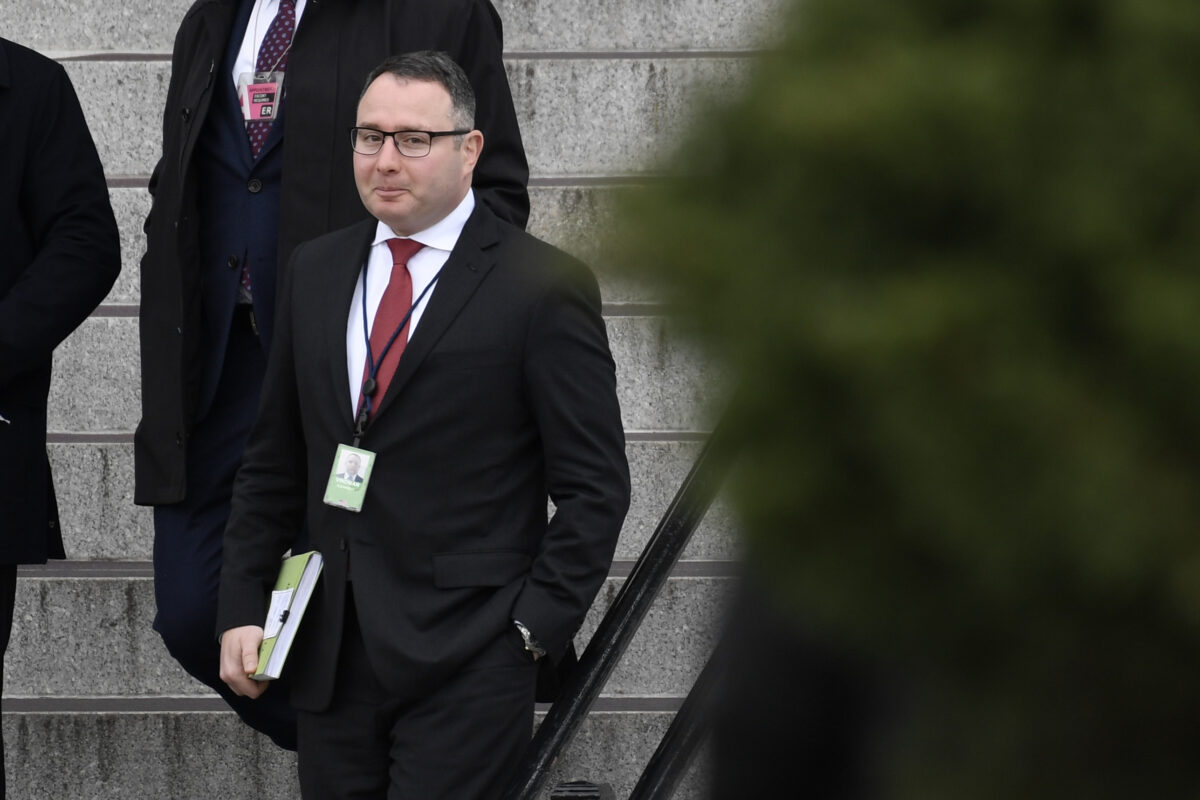 "I couldn't believe what I was hearing," he testified to a Democratic-controlled House panel.
During the hearings in November, his boss, Tim Morrison, the National Security Council's senior director for European affairs, said that multiple other officials had cast doubt on Vindman's judgment. Morrison said those colleagues had expressed concerns about whether Vindman had leaked information and confirmed that Vindman didn't keep him "in the loop at all times." Vindman also didn't immediately speak to Morrison about his concerns about the July 25 phone call, Morrison said during the hearings.
Over the weekend, Trump commented about the firing of Vindman, saying it had nothing to do with his impeachment.
"Actually, I don't know him, never spoke to him, or met him (I don't believe!) but, he was very insubordinate, reported contents of my 'perfect' calls incorrectly, & was given a horrendous report by his superior, the man he reported to, who publicly stated that Vindman had problems with judgement, adhering to the chain of command and leaking information," Trump wrote in a statement on Twitter.
"In other words, 'OUT.'"

Vindman's attorney, David Pressman, confirmed the official was escorted out of the White House after he was fired Feb. 7. On Feb. 8, he denied the president's assertions to news outlets.
"They conflict with the clear personnel record and the entirety of the impeachment record, of which the President is well aware," he said in a statement.
Senate Judiciary Committee Chairman Lindsey Graham (R-S.C.) said Feb. 9 that people in Vindman's "chain of command have been suspicious of him regarding his political point of view."
It comes after Gordon Sondland, the U.S. ambassador to the European Union, confirmed Feb. 8 that he was told the president "intends to recall me effective immediately." Sondland was perhaps the most important impeachment witness, as he had directly spoken to Trump.
But Sondland's statement was far less adversarial than the one from Vindman's lawyer.
"I am grateful to President Trump for having given me the opportunity to serve, to Secretary Pompeo for his consistent support, and to the exceptional and dedicated professionals at the U.S. Mission to the European Union," Sondland said.
Republicans, during the impeachment hearings, sought to highlight some contradictory testimony by Sondland, including a phone call from Trump that explicitly stated, "I want nothing. I want nothing. I want no quid pro quo. Tell Zelensky to do the right thing."
But earlier in his testimony, Sondland told the House Intelligence panel that he believed there was a link between a hold on military aid to Ukraine and investigations: "Everyone was in the loop. It was no secret."