The U.S.-Mexico-Canada (USMCA) trade deal will probably not pass this year, House Speaker Nancy Pelosi (D-Calif.) suggested at a press conference on Nov. 21.
"I'm not even sure, if we came to an agreement today, that it would be enough time to finish, but it just depends on how much agreement we come to," Pelosi told reporters in Washington.
Sticking points include enforcement, workers' rights, and the environment, she said.
"I'd like to—I'm eager to get this done. I assume—I keep—see people have—we live in a world of instant gratification. 'You've got an agreement? When's the bill coming?'" Pelosi said.
"No, there's a lot of writing and conversations with Canada, with Mexico, on the basis of what we might come to agreement on, in terms of a change in the actual treaty and in the actual agreement. So, it will take time to write and then to bring to the floor."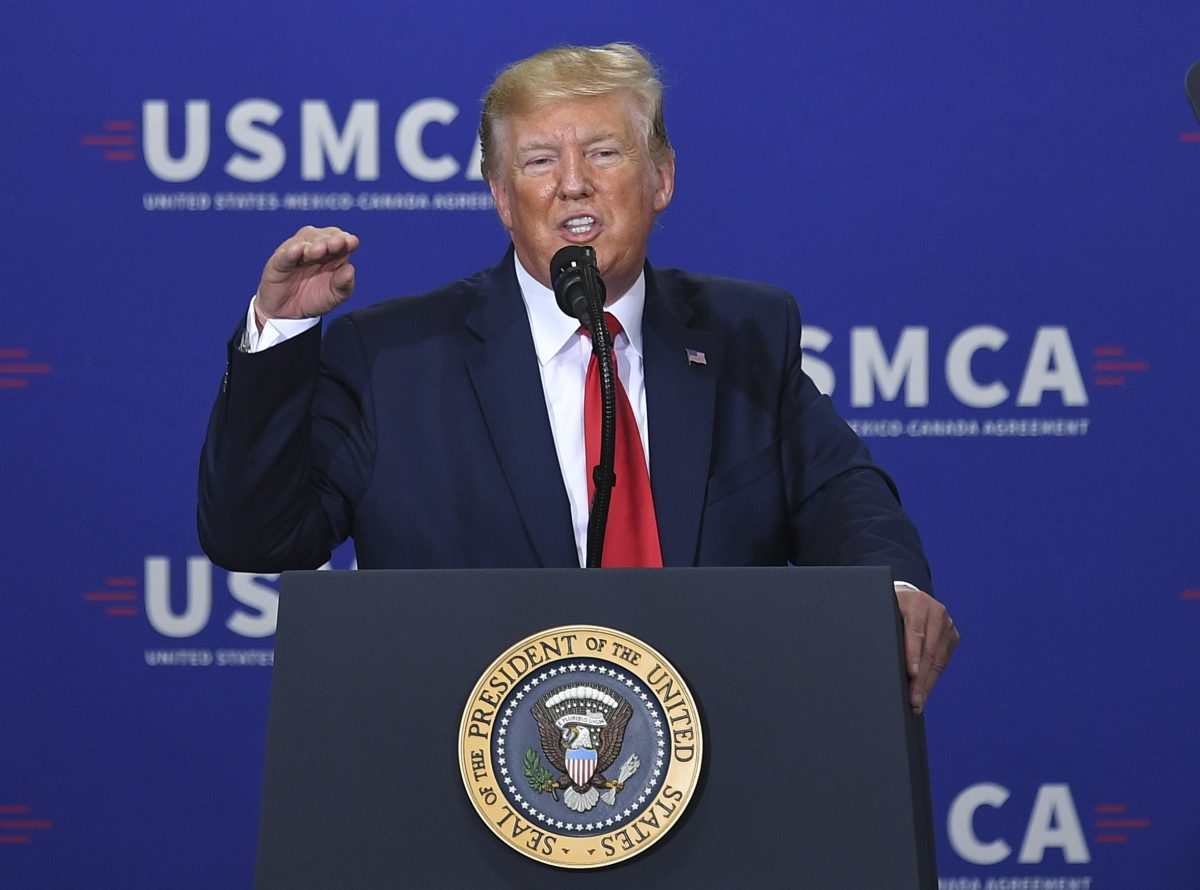 Pelosi said last week that a breakthrough on the deal could be "imminent." She and House Chairman Richard Neal (D-Mass.) said in a joint statement earlier this week that they met with Richard Trumka, president of the AFL-CIO, and reviewed the progress in the USMCA union.
"We can reach an agreement on USMCA when the Trade Representative makes the new NAFTA agreement enforceable for America's workers," they said.
On Thursday, Pelosi said: "Just think of yourself as a worker out there who's been affected by trade, felt very betrayed by the – by NAFTA. We have a responsibility to drastically improve the situation, that is to say, to make it real. Not just NAFTA with sugar on top, but a change in the fundamentals of it, so that you have enforceability, so what we say and promise people, we can get a result for them."
Pelosi noted that she voted for NAFTA but claimed that her vote was "based on sidebars and letters and all that, which were never honored."
House Minority Leader Kevin McCarthy (R-Calif.) criticized Pelosi after the press conference, arguing Congress could have passed the deal by now if House Democrats weren't focused on impeaching President Donald Trump.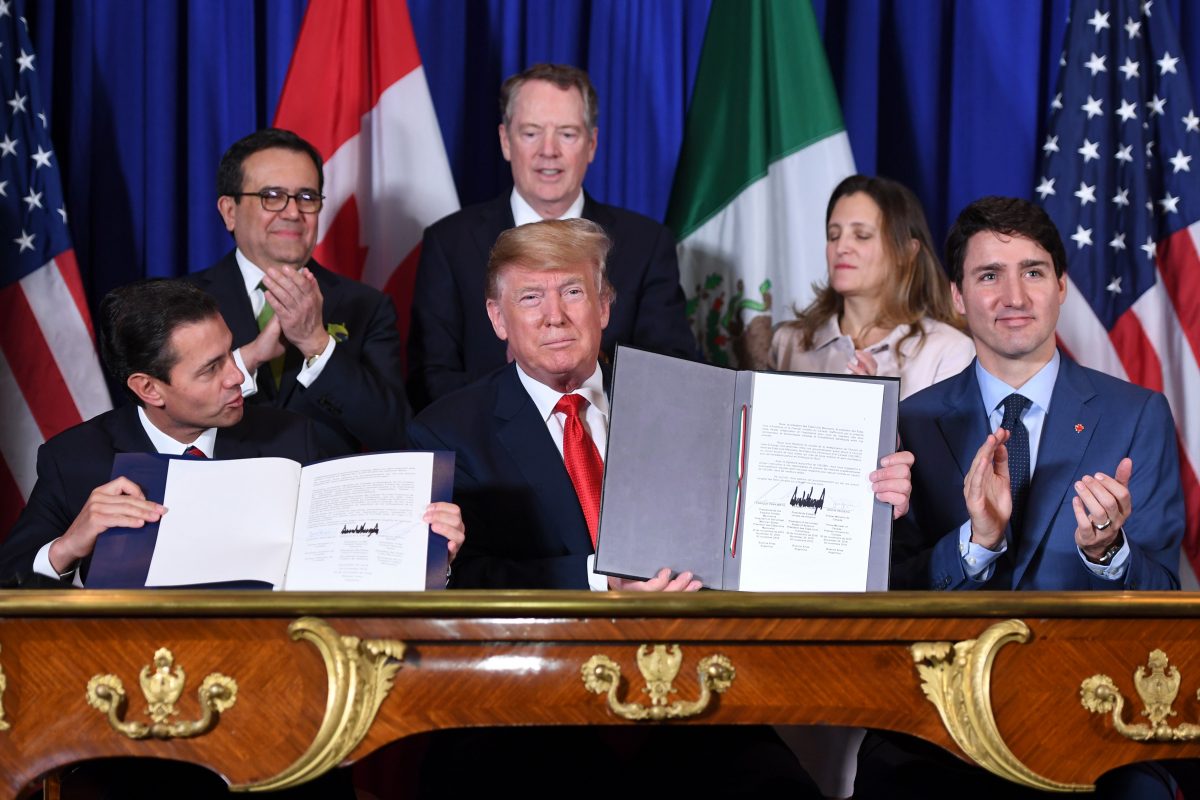 "In nine days we'll be at the one year anniversary when the three leaders came together to sign the initial United States, Mexico, and Canada agreement. Speaker Pelosi had promised that they were on a path to yes. How many times have we heard that?" he said.
"But today in her press conference she thought it was in doubt that they could get it done this year. I wish somebody would have given our follow up question to wonder why they doubt to get it done this year. I guess they were too busy with the only goal for why they wanted to win the majority—to impeach the president because they can't do anything else."
Top Republicans, including Trump, have called on Pelosi to pass the deal, and the bipartisan House Problem Solvers Caucus called earlier Thursday for the speaker to hold a "timely vote."
"For the good of the American people, and a strong economy, the Problem Solvers Caucus believes both sides of the aisle should find a way to unite together behind passage of USMCA. We applaud the bipartisan efforts of both Speaker Nancy Pelosi and U.S. Trade Representative Robert Lighthizer on this important agreement that has the potential to bring NAFTA into the modern era, with added predictability and certainty for business growth," the caucus, which represents 48 representatives, stated.
"We are proud of the work by labor groups, American workers, the business community, and farmers who continue to be a part of the process in this matter. Given the impact on our economy, we request a timely vote on USMCA."