House Speaker Nancy Pelosi (D-Calif.) said the next COVID-19 relief bill will contain provisions to fund widespread mail-in and absentee voting.
Pelosi spoke to Greta Van Susteren of Gray TV's "Full Court Press" on May 10, touching on Democrats' priorities for the upcoming pandemic relief package, referred to alternately as "phase four" or "CARES 2."
"We will in our bill also have funding for vote by mail, which we think is essential," Pelosi said, citing voter safety.
"In the state of Wisconsin, they had a number of COVID cases that were immediately traced to people having to stand in line for a long time to vote," Pelosi said. "So, this is not only the health of our democracy, it's the health of our people."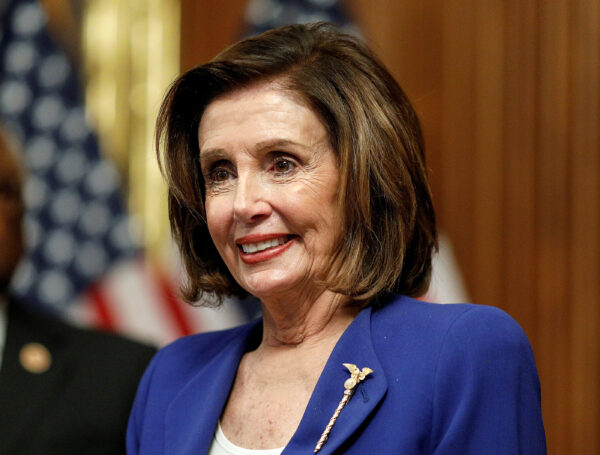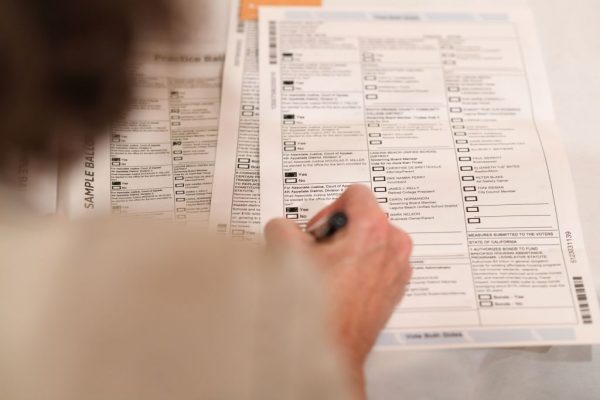 A report released May 5 by Milwaukee County (pdf) said 26 people in that county may have been infected while at the polls on April 7. The report also noted that another 26 may have been infectious when voting or working at the election, though it is unclear how many of the 26 are included in the state's count of 67.
Department of Health Services spokeswoman Jennifer Miller said that at least 23 of Wisconsin's COVID-19 positives among those who voted in person or worked as poll workers, also reported other potential exposures to the highly contagious virus, according to the Wisconsin State Journal.
Further, a new study by researchers at the World Health Organization and Stanford University found no evidence of increased COVID-19 transmission in Wisconsin following the primary.
The study, published on medRxiv, an online medical research platform, concludes Wisconsin's vote was a low-risk activity.
"We analyze confirmed cases and new hospitalizations in Wisconsin in the weeks surrounding the April 7, 2020 election, and find no evidence of a surge in SARS-CoV-2 transmission," the authors write, referring to the virus by its scientific name.
In the interview, Pelosi cited Oregon as a success case of mail-in voting: "There are states like Oregon that have had vote by mail for a number of years, and they claim success, and it certainly pleases the people there."
Oregon, a pioneer in the field, started mailing ballots to all voters in 2000, with negligible verified instances of fraud, according to an op-ed in The Hill jointly penned by Amber McReynolds, CEO of the National Vote at Home Institute, and Charles Stewart III, professor of political science at MIT.
The authors noted the following figures in regards to vote by mail in Oregon: "With well over 50 million ballots cast, there have been only two fraud cases verifiable enough to result in convictions for mail-ballot fraud in 20 years. That is 0.000004 percent—about five times less likely than getting hit by lightning in the United States."
While noting that absentee ballot fraud is the most common type, Arizona State University researchers found that, since the turn of the century, "while fraud has occurred, the number of cases is infinitesimal."
The Heritage Foundation, a conservative think tank, has long raised the alarm about the dangers of mail-in ballot fraud.
"Absentee ballots are the tools of choice of election fraudsters because they are voted outside the supervision of election officials, making it easier to steal, forge, or alter them, as well as to intimidate voters," wrote Heritage Foundation senior legal fellow Hans A. von Spakovsky in an op-ed.
The Heritage Foundation's own database of all reported instances of election fraud, dating back to 1979, lists only 1,277 "proven instances of voter fraud," though the organization's communications manager told The Epoch Times in an emailed statement that "the database is only intended to represent a small sampling of the types of voter fraud that can occur—it is by no means a comprehensive report of all the voter fraud that happens around the country."
Some argue that expanded absentee balloting increases the potential of fraud, pointing to tens of millions of unaccounted for mail-in ballots between 2012 and 2018.
"Putting the election in the hands of the United States Postal Service would be a catastrophe," said J. Christian Adams, president of the Public Interest Legal Foundation (PILF), which reviewed federal Election Assistance Commission (EAC) reports from the past four general elections and compiled them into a single review (pdf).
"Over the recent decade, there were 28 million missing and misdirected ballots," Adams said. "These represent 28 million opportunities for someone to cheat."
Meanwhile, concerns about fraud in mail ballots were significant enough that a 2008 report by the CalTech/MIT Voting Technology Project (pdf) recommended that states "restrict or abolish on-demand absentee voting in favor of in-person early voting."