House Speaker Nancy Pelosi (D-Calif.) has said that she supports increasing restrictions on the trading of stocks by members of Congress.
"We have to tighten the fines on those who violate the STOCK Act. It's not sufficient to deter behavior," Pelosi told reporters in Washington during a Feb. 9 press conference.
The Stop Trading on Congressional Knowledge (STOCK) Act bars members and employees of Congress from "using nonpublic information derived from their official positions" to inform purchases or sales of individual stocks. It also requires members to report trades within 45 days.
A total of 55 members of Congress have violated the law, according to an investigation by Business Insider. However, penalties "are often minimal and are not disclosed to the public," according to the Campaign Legal Center. Fines for first-time violators start at just $200.
Pelosi had previously resisted a stock trading ban for members of Congress, telling reporters in December 2021 that "we're a free-market economy" and members "should be able to participate in that." At the time, she didn't indicate support for any adjustments to the STOCK Act.
Members of both parties have voiced support for banning members from trading.
Such a ban would be a "common-sense measure" that's "supported by Americans across the political spectrum," more than two dozen lawmakers, led by Rep. Jared Golden (D-Maine), told Pelosi in a January letter.
"It's clear the current rules are not working," the letter reads. "We came to Congress to serve our country, not turn a quick buck."
Other members have been more hesitant to adopt a wholesale stock trading ban. During a recent podcast appearance, Rep. Dan Crenshaw (R-Texas) said members should be allowed to invest in stock funds, but that he would support a ban on trading individual stocks.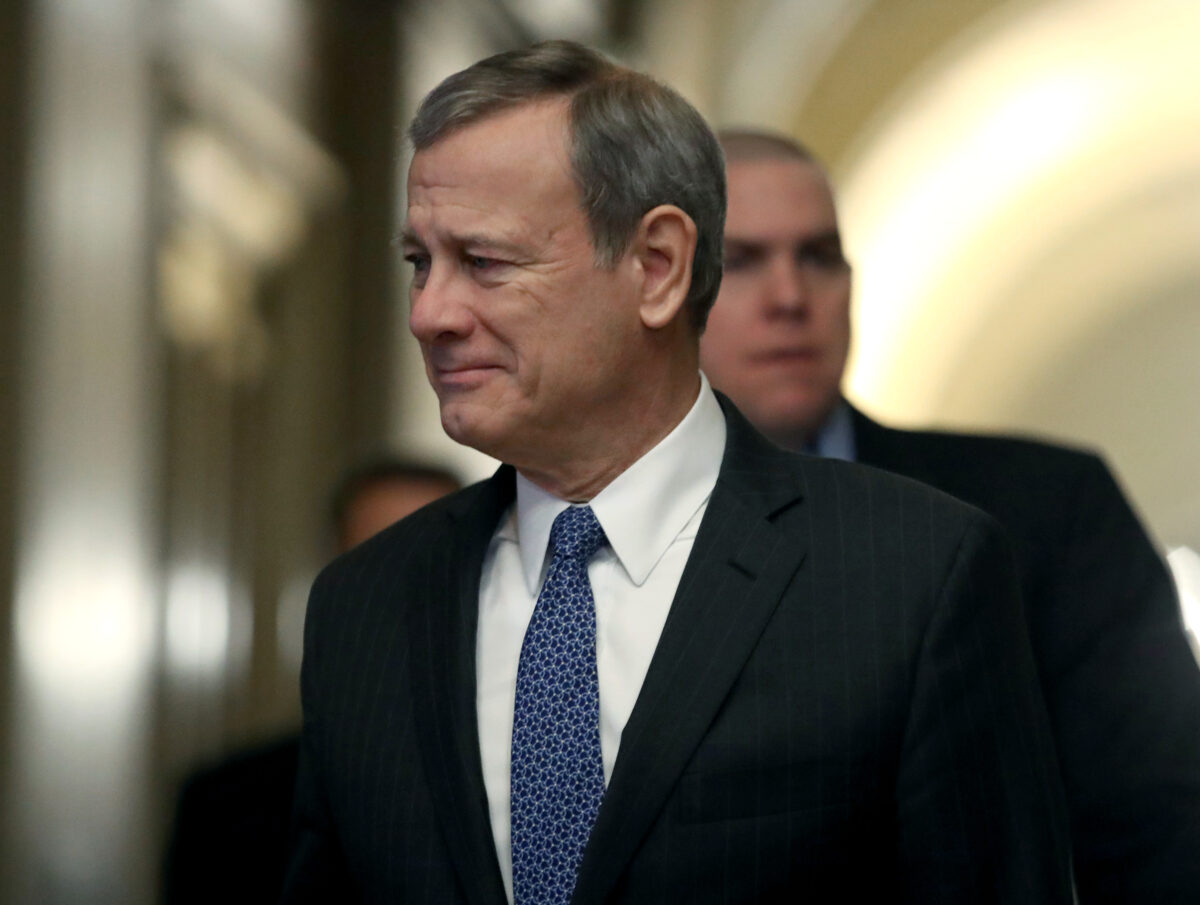 Pelosi spoke on Feb. 9, hours after Punchbowl News, citing anonymous sources, reported that she and fellow Democratic leaders were working on a ban on trading.
The House Administration Committee and other panels are working on various proposals for addressing members and stocks, according to Pelosi. Among the proposals being mentioned is one that would force federal judges to make yearly financial disclosures.
More than 100 judges have violated ethics rules in recent years by participating in cases when they should have recused themselves or otherwise declared their financial interests. Supreme Court Justice John Roberts announced plans on the last day of 2021 for more rigorous ethics training courses in response.
"The judiciary has no reporting. The Supreme Court has no disclosure, it has no reporting of stock transactions, and it makes important decisions every day," Pelosi said, mentioning the recusal failures.
The public may lack confidence in judges because of the lack of disclosures, she said. If Democrats decide to extend requirements to the judiciary branch, "that's what we'll do."
Legislation dealing with the issue, the "Banning Insider Trading in Congress Act," was previously introduced by Sen. Josh Hawley (R-Mo.) in January. Sens. Mark Kelly (D-Ariz.) and Jon Ossoff (D-Ga.) introduced a similar measure at about the same time.