House Speaker Nancy Pelosi (D-Calif.) is keeping secret for now when Democrats plan on sending the impeachment resolution to the Senate.
"They're now working on taking this to trial, and when they—you'll be the first to know when we announce that we're going over there," Pelosi told reporters in Washington on Friday.
The House on Wednesday voted 232–197 to impeach President Donald Trump on a single article of impeachment, incitement of insurrection. Democrats and 10 Republicans contended Trump incited the Jan. 6 breach of the U.S. Capitol.
Under the U.S. Constitution, the Senate conducts an impeachment trial when the House impeaches a president. The upper congressional chamber can acquit a president or convict him. A two-thirds vote is required to convict. When the House impeached Trump on a separate matter in 2019, the Senate voted to acquit him 21 days after the trial started.
Trump is due to leave office on Jan. 20. The Senate is currently out of session. Senate Majority Leader Mitch McConnell (R-Ky.) refused to agree to a request from Democrats to reconvene the body to start the trial after the fresh impeachment. The Senate is due to reconvene on Jan. 19. Regardless, the Senate cannot start the trial without receiving the article of impeachment from the House.
Pelosi held the articles of impeachment for nearly a month after the House impeached Trump in 2019. Rep. James Clyburn (D-S.C.), the House Majority whip, suggested that the House wait for months before transmitting the new article to the Senate, in order to let the upper chamber focus on hearing from and confirming President-elect Joe Biden's key nominees. Biden has suggested the Senate spend half a day handling an impeachment trial and the other half dealing with his picks.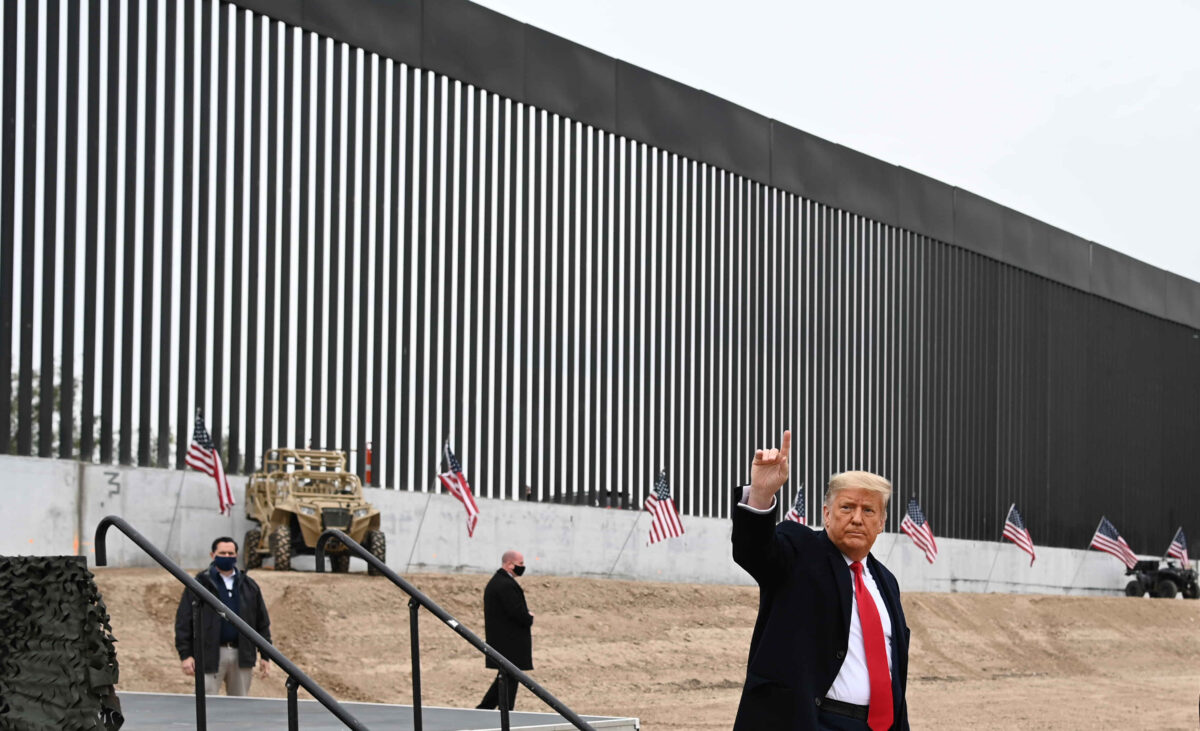 Senate Minority Leader Chuck Schumer (D-N.Y.) has vowed to hold a trial on the new impeachment charge. He will soon take over as majority leader, since Democrats won both Georgia Senate runoffs this month. Republican candidates Kelly Loeffler and David Perdue have conceded, but Sens.-elect Raphael Warnock and Jon Ossoff won't be sworn in until the election results are certified.
Trump is the third president to be impeached and the first to be impeached twice. No president has ever been impeached and convicted and no president has ever been placed on trial after leaving office.
Some legal experts argue holding an impeachment trial after Trump leaves office violates the Constitution.
"Once Trump's term ends on Jan. 20, Congress loses its constitutional authority to continue impeachment proceedings against him—even if the House has already approved articles of impeachment," J. Michael Luttig, a retired federal judge, wrote in an op-ed.
Others say a trial could commence.
"Of course, you can impeach, convict, and disqualify a former officeholder," Gregg Nunziata, a former Senate Judiciary Committee lawyer, said in a tweet. "This view is supported by English custom, Constitutional text and structure, original understanding, and continuous Senate precedent."