House Speaker Nancy Pelosi (D-Calif.) accused President Trump of "bribery" when he dealt with Ukrainian leaders, despite a top Ukrainian official saying that U.S. aid to Ukraine was not linked to their investigations of corruption in the country.
Pelosi said Democrats are still undecided on whether they will draft articles of impeachment.
"We haven't even made a decision to impeach," she told reporters on Thursday. "That's what the inquiry is about. And when the committees decide that, then they will decide what the articles are."
According to The Hill, she declined to say whether the bribery charge would become an article of impeachment.
"But I am saying, that what the president has admitted to, and says it's 'perfect,' I said it's perfectly wrong," Pelosi said. "It's bribery."
The House Speaker was referring to a July 25 phone call that Trump had with Ukrainian President Volodymyr Zelenksy. After an anonymous CIA employee filed a complaint about the call, Trump had the transcript declassified, which he has touted as evidence that shows he didn't pressure Ukraine into investigating former Vice President Joe Biden and his son, Hunter, who sat on the board of a Ukrainian energy company when his father served in office. The transcript of the phone shows Trump asking Ukrainian President Zelenksy to "look into" the Bidens' activities there and alleged election interference but made no reference to any military aid in connection with the request.
Democrats have accused the president of withholding military aid to Kyiv to pressure for the investigations.
"The bribe is to grant or withhold military assistance in return for a public statement of a fake investigation into the elections," Pelosi alleged. "That's bribery."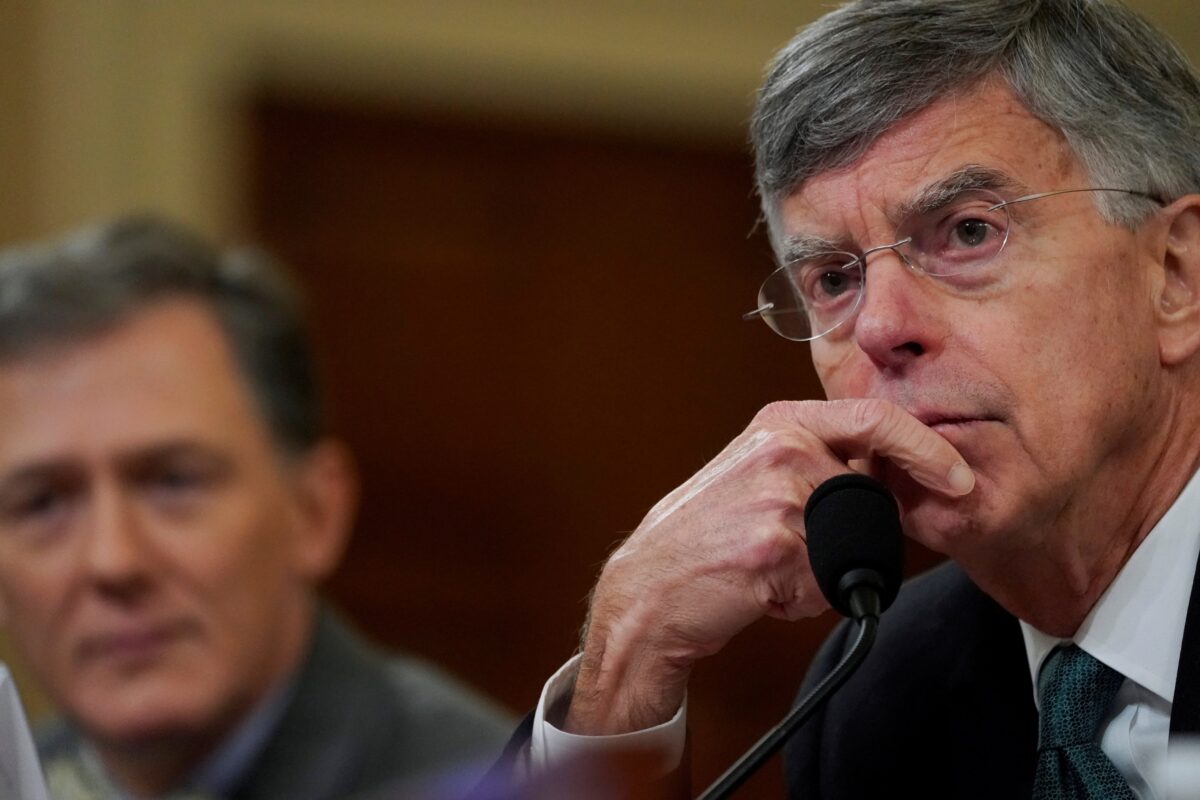 Meanwhile, Ukrainian Foreign Minister Vadym Prystaiko said Thursday that U.S. aid and investigations weren't linked to one another, as House Democrats have claimed.
"[U.S. Ambassador to the European Union Gordon] Sondland did not tell us, and certainly did not tell me, about a connection between the assistance and the investigations. You should ask him," Prystaiko said, reported Reuters.
"I have never seen a direct relationship between investigations and security assistance," Prystaiko also said. "Yes, the investigations were mentioned, you know, in the conversation of the presidents. But there was no clear connection between these events."
Zelensky, for his part, has also denied that Trump tried to pressure him during the July 25 phone call.
"There was no blackmail," Zelensky told reporters last month in Kyiv. "It wasn't a subject of our talk."
The House Intelligence Committee will hear more testimony, this time public, from Marie Yovanovitch, the ousted former U.S. ambassador to Ukraine, on Friday. On Wednesday, diplomats Bill Taylor and George Kent testified.