President Joe Biden's administration is getting a handle on the border crisis, a top Democrat said Friday.
"I think that the administration is pulling this thing under control. And I think it's important to know that," House Speaker Nancy Pelosi (D-Calif.) told reporters during a briefing in Washington.
"The difference between the attitude toward the people and the children is so different in just these two months, versus what happened in the past four years," she added, describing the administration's approach as "values-based, humanitarian in its aspects," and "pragmatic … with a plan to get things done."
The United States saw a jump in illegal border crossings from Mexico in February, Biden's first full month in office, after he rolled back a number of key Trump orders, such as the requirement that asylum seekers wait in Mexico for their claims to be heard.
Experts told The Epoch Times that the reversal of the previous administration's orders led to the explosion in border crossings.
Administration officials also offered mixed messaging. Some insisted migrants should not travel to America at all, while others indicated they could come, but not now.
"We are not saying 'Don't come.' We are saying, 'Don't come now because we will be able to deliver a safe and orderly process to them as quickly as possible,'" Homeland Secretary Secretary Alejandro Mayorkas told reporters on March 1.
A number of those who were attempting to illegally cross the border have said they came when they did because Biden entered office.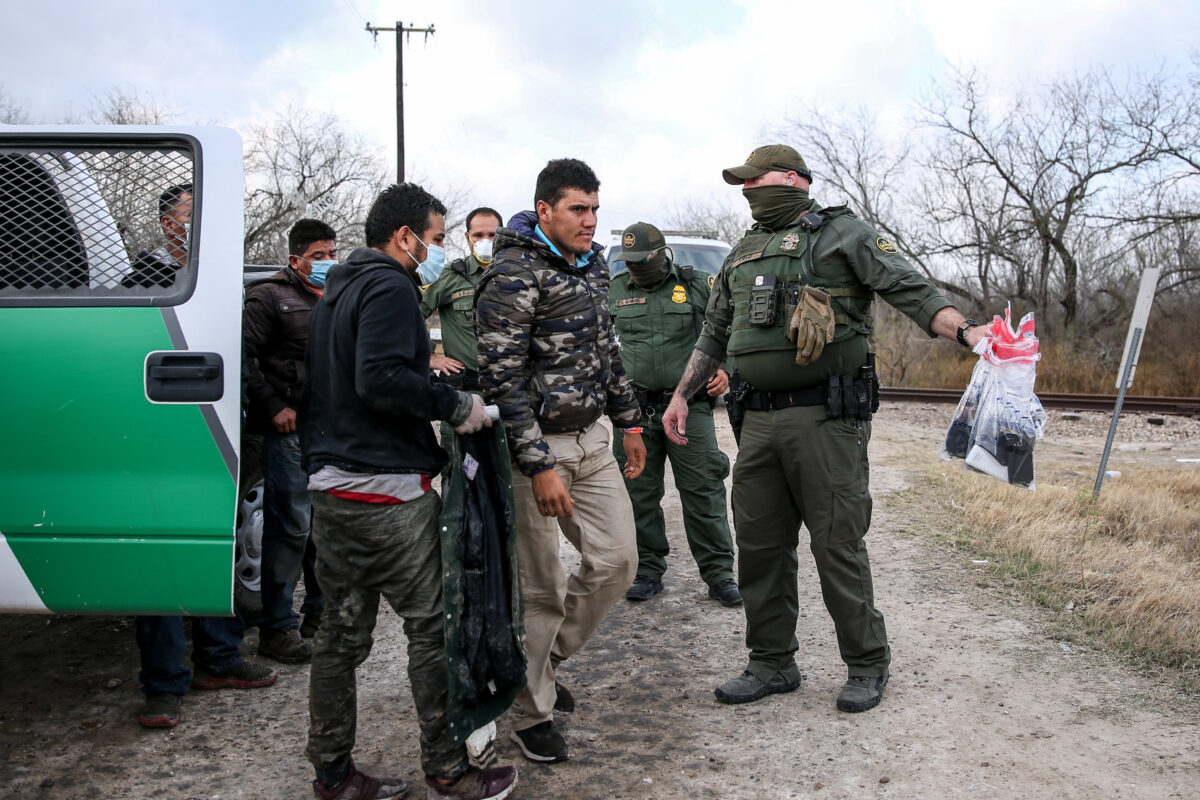 Pelosi said that as spring arrives, more people will come to the border, before pointing to how the president said this week, "Don't come."
"But since they are coming, they fall in different categories. And the administration has plans in place to take care of the children in a much more humane way than before. And that means that we have to have more facilities, more beds, and the rest until we transition these children to [guardians]," with nearly half having a parent in the United States that they can be transferred to, she added.
"The administration is addressing the immediate concerns. There has to be, though, the recognition that COVID is playing a role and how people need to be separated, and, so, this adds to the challenge when more people come," she also said.
Administration officials have said part of the solution is tackling issues in these aliens' home countries, to make it less likely that more will come in the future.
Pelosi agreed, saying she's taken congressional delegations to Central America and seen corruption, violence, and crime, as well as droughts effecting farmland contributing to people heading north.
"In order to keep people home, we have to address the root causes of the migration. And that's not a big price to pay to have the impact that it will have," she said.