House Speaker Nancy Pelosi (D-Calif.) on Friday said that Democratic nominee Joe Biden likely won the presidency, calling him the "president-elect" as he appeared to pull ahead in several key states.
"This morning it is clear that the Biden-Harris ticket will win the White House," Pelosi told reporters at a weekly press conference. She described Biden, a former vice president, as "a unifier" who is "determined to bring people together."
On Friday morning, Biden pulled ahead of President Donald Trump in Pennsylvania and Georgia by a slim margin. If that holds, it would bring him past the 270 Electoral College votes needed to secure the presidency.
Trump's legal team has filed a number of lawsuits in several states, including in Georgia and Pennsylvania.
Biden has not declared victory, and Trump has not conceded.
Pelosi made note of the losses her caucus lost in the House, saying that because Trump was on the ballot, it was "a steeper climb." She added that in 2022, "He won't be on the ballot."
However, the party of the president typically loses seats in Congress during the first midterm election. House Republicans lost their majority in 2018, two years after Trump won in 2016.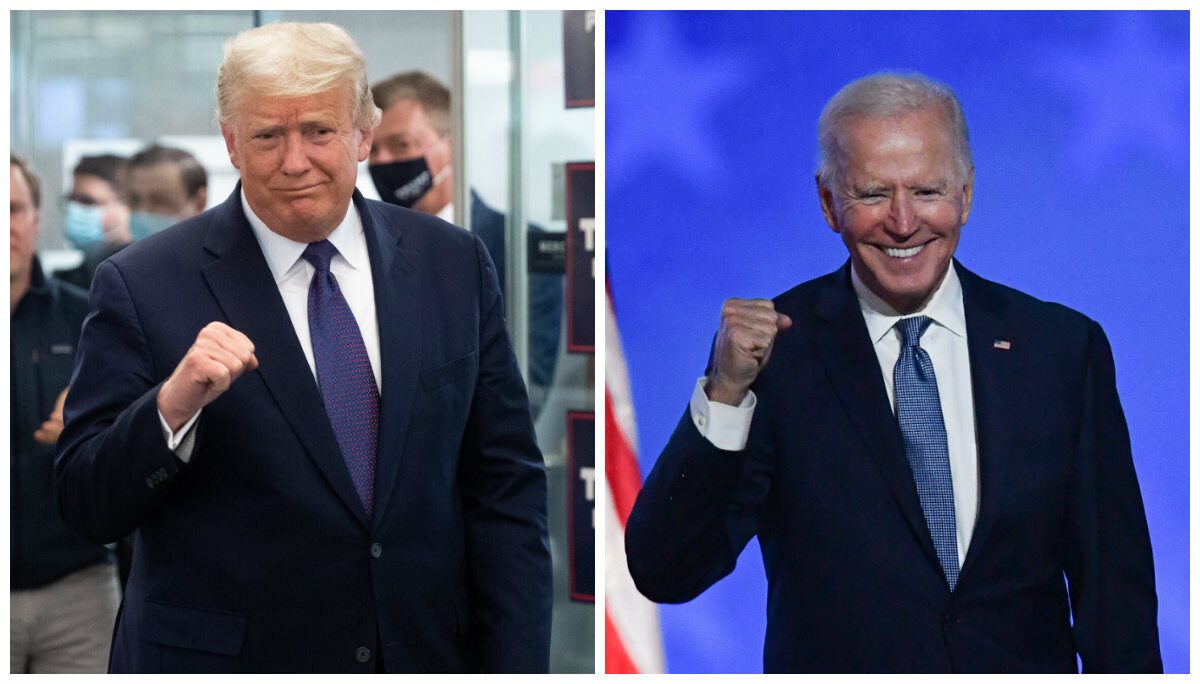 It comes as Pelosi reportedly came under fire from fellow House Democrats who said in a conference call the party was veering too far to the left, with some saying the leftist push nearly cost them their seats. At least one House Democrat, Rep. Jared Huffman (D-Calif.), appeared to confirm the call, saying that he disagrees with some of his colleagues leaking the call to media outlets.
Pelosi also said in a letter that she would run again for the speaker position. It's not clear if there will be any challengers.
"I am writing to request your support to be re-elected as Speaker," she wrote in a letter. "I do so with the utmost respect for the diverse viewpoints of our Democratic Caucus, the gravity of this role and the urgency of the challenges ahead. I also do so with the great joy and appreciation to so many of you who have already offered your support."
As the rest of the United States holds its breath for a result in the White House contest, Georgia and Pennsylvania officials said they're optimistic they would finish counting on Friday. Arizona, North Carolina, Alaska, and Nevada are still expected to take several days to complete their vote totals.