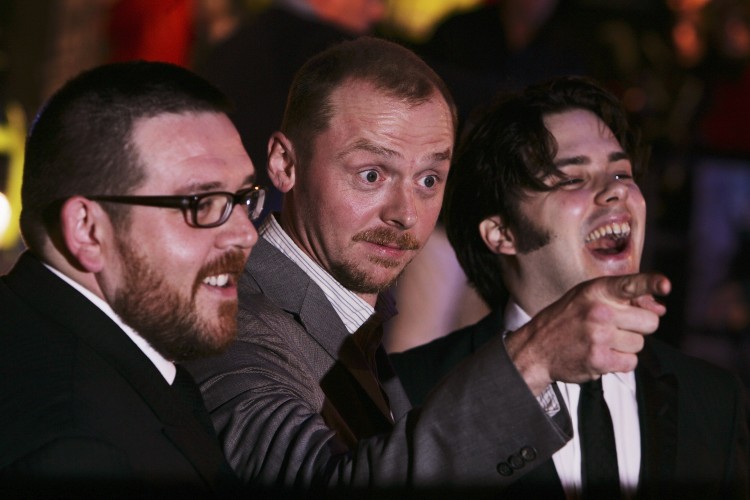 It seems Hollywood success hasn't distracted Simon Pegg, Nick Frost, and Edgar Wright from completing the trilogy they began in 2004.
After two highly successful cult British comedies—Shaun of the Dead and Hot Fuzz—the three are returning to finish their "three colours Cornetto" trilogy, with The World's End.
Named after a pub—the same one that features in Shaun of the Dead—the film is set to begin in September, but hasn't yet been greenlit by studio Universal, according to Deadline.
It concerns a group of friends who reunite to attempt an epic pub crawl, the aim of which is to reach The World's End pub. But as they do, they realise the fate of the world could be hanging in the balance.
The film seems to be drawing on the same collision of everyday Britishness with overblown action that characterised Shaun of the Dead's zombie invasion and Hot Fuzz's cops and machine guns in a sleepy Gloucestershire village.
In the last few years Simon Pegg has become hot property in Hollywood, appearing in Star Trek and Mission Impossible: Ghost Protocol. Edgar Wright, meanwhile, directed the comic-book adaptation Scott Pilgrim vs. the World, and co-wrote Tintin with Joe Cornish.
Pegg and Wright will write The World's End together, with Wright directing.
Although the film hasn't been greenlit, it is expected that Universal will give the go ahead, given the returns of the trio's previous films. Shaun of the Dead and Hot Fuzz grossed $108 million worldwide between them, despite being modestly budgeted, and both films have a cult following on both sides of the Atlantic.
The Epoch Times publishes in 35 countries and in 19 languages. Subscribe to our e-newsletter.
Follow John Smithies on Twitter @jdsmithies