Visitors at the Yunnan Wild Animal Park reportedly hugged and even plucked feathers from one or two of the zoo's peacocks. At least one eventually died.
On Feb. 21, Chinese media began to report that photos of mistreated peacocks were circulating online, as reported by Hong Kong media Oriental Net. The incident took place at Yunnan Wild Animal Park on Feb. 12, which was during the Lunar Chinese New Year.
In the photos, a Chinese man roughly holds up a peacock while a girl strokes the animal's head. They stand before another tourist who takes pictures of them with her cellphone. In another photo, a man stands for a photo-op also with a peacock in his hands. According to the online posts, tourists plucked the feathers while coming in close contact with the animals.
An official with the zoo confirmed that one peacock did die suddenly after tourists roughly held the animal, but the actual cause of the death would require further investigation.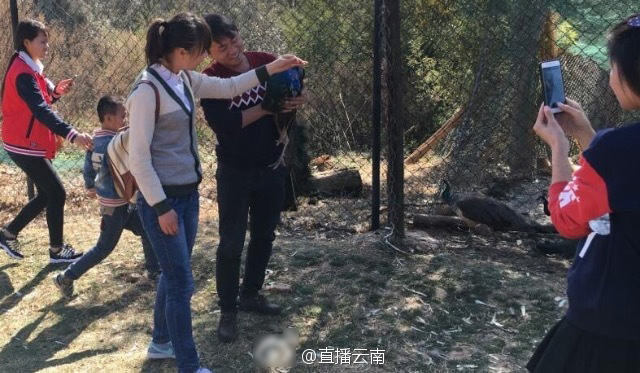 On Sina Weibo, China's Twitter like service, netizens were outraged as they criticized both the tourists and the zoo. One netizen from Yunnan Province wrote, "The tourists are poorly educated and zookeepers lack professional training."
"It is the zoo that should be held accountable. Why don't they set up a fence separating the Chinese tourists and the wild animals since both are equally alike," wrote one netizen from Fujian Province.
One netizen from Sichuan wondered why the zoo would allow tourists to hold the animals at the first place, and asked "[the zoo] must have made quite a lot of money off the lives of peacocks and other small animals."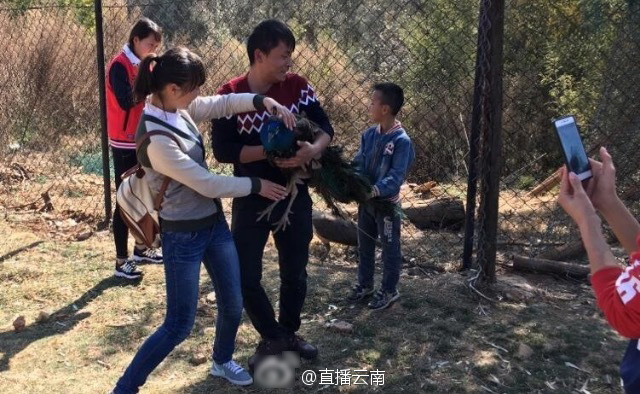 This is not the first time that a Chinese zoo has been accused of an inhumane act. In May last year, photos appeared online showing tourists riding on tortoises while prodding the giant turtles with a screwdrivers at Haicang Wildlife Zoo in Xiamen City, Fujian Province. One zookeeper surnamed Xue has since lost her job at the zoo.