NEW YORK—Payless ShoeSource has filed for Chapter 11 bankruptcy protection and is shuttering its remaining stores in North America.
The filing on Monday came a day after the shoe chain began holding going-out-of-business sales at its North American stores.
The company, based in Topeka, Kansas, updated the number of stores it is closing to 2,500, up from the 2,100 it cited on Friday, Feb. 15, when it confirmed it was planning to liquidate its business. It reiterated that stores will remain open until at least the end of March and the majority will remain open until May.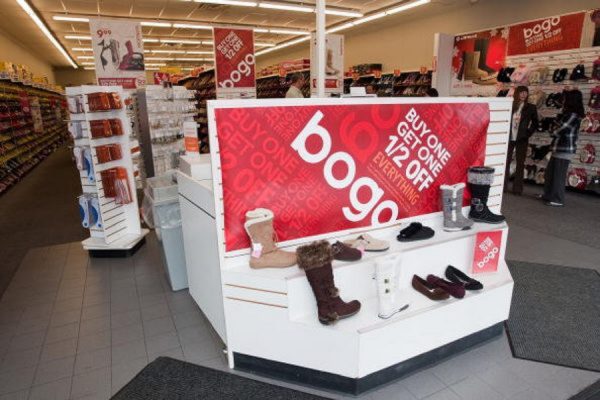 The liquidation doesn't affect its franchise operations or its Latin American stores, which remain open for business as usual, it said. It lists 18,000 employees worldwide.
The debt-burdened chain filed for Chapter 11 bankruptcy protection a first time in April 2017, closing hundreds of stores as part of its reorganization.
At the time, it had over 4,400 stores in more than 30 countries. It emerged from restructuring four months later with about 3,500 stores and eliminated more than $435 million in debt.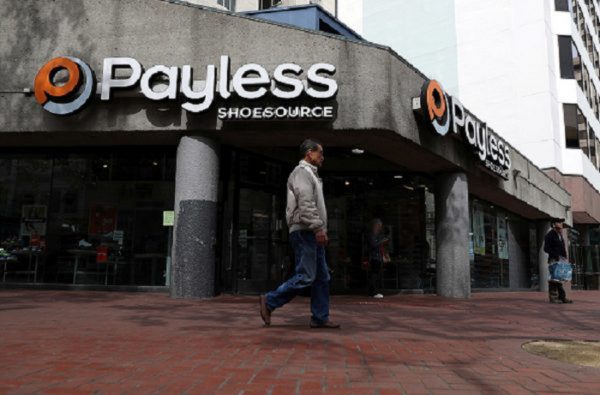 "The challenges facing retailers today are well documented, and unfortunately, Payless emerged from its prior reorganization ill-equipped to survive in today's retail environment," said Stephen Marotta, Payless ShoeSource's chief restructuring officer.
Shoppers are increasingly shifting their buying online or heading to discount stores like T.J. Maxx to grab deals on name-brand shoes. That shift has hurt traditional retailers, even low-price outlets like Payless. Heavy debt loads have also handcuffed retailers, leaving them less flexible to invest in their businesses.
He noted that the prior Chapter 11 proceedings left the company with too much debt and with too many stores.
Payless was founded in 1956 by two cousins, Louis and Shaol Lee Pozez, to offer self-service stores selling affordable footwear.
Payless ShoeSource plans to move its world headquarters out of Topeka and out of Kansas, a source tells @wibwShawn . The company was founded here in 1956. https://t.co/C0SjEtnbxy pic.twitter.com/hz6yCXrn3M

— WIBW (@wibw) November 17, 2017
Payless To Honor Gift Cards, Store Credit Into March
The failing Payless ShoeSource chain will honor gift cards and store credit until March 11 as the company liquidates all operations.
The Topeka, Kansas, company, which filed for bankruptcy protection this week, will allow returns and exchanges of non-final sale items through the end of this month for goods bought before Feb. 17.
Payless to close 248 Canadian shoe stores, saying its 'ill-equipped' for market | https://t.co/OvxuHkWnxc pic.twitter.com/zLUihCu3IE

— Vancouver Is Awesome (@VIAwesome) February 20, 2019
Payless said Wednesday, Feb. 20, that it received court approval to support the orderly closing of about 2,500 stores in the U.S., Puerto Rico and Canada, as well as its e-commerce business. It also received authorization to pay employee wages and benefits, as well as claims from critical vendors.
Retail operations outside of North America, including company-owned stores in Latin America, are separate entities and are not included in the bankruptcy filing.
All of these shoe sellers have filed for #bankruptcy since 2017:
❌Payless
❌Nine West
❌Rockport
❌The Walking Company
❌Aerosoles
❌Shoes․com
❌Luke's Locker
❌Charlotte Olympia
❌The Tannery
❌Sports Zone Elite
❌Traffic Shoes
❌Shiekh Shoes
❌A'Gaci O'Shoes

— Mitch Nolen Retail (@mitchnolen) February 16, 2019
By Anne D'innocenzio