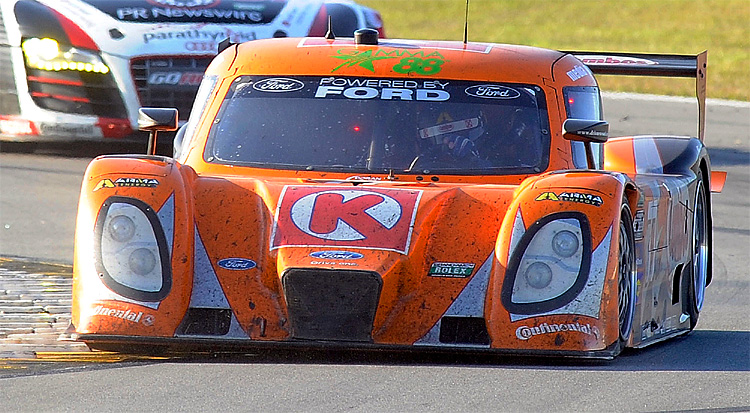 After successfully finishing seventh in the Grand Am Rolex 24 at Daytona, IndyCar star Paul Tracy has signed up for three more Rolex races with Kevin Doran's Doran Racing team.
Tracy will drive at the series' next event the Global Barter 250 at New Jersey Motorsports Park on May 13, as well as the final two races of the North American Endurance Championship: Sahlen's Six Hours at Watkins Glenn on July 1 and the inaugural "Super Weekend at the Brickyard" on the Indianapolis Motor Speedway road course on July 27.
"I'm really excited to get back behind the wheel with Doran," said Tracy in a team press release "We had a good run at the 24 hours at Daytona and the team has had a chance to prepare for the upcoming races. I'm pleased to get back together with Jim [co-driver Dr. Jim Lowe] for his hometown race at New Jersey. I'm looking forward to a great weekend with Jim and Kevin and the rest of the Doran crew."
The New Jersey Motorsports Park course, called Thunderbolt Raceway, is a new one to Tracy, probably one of very few he has never raced on in his multi-decade career. His co-driver says the track is challenging.
"This is a track I have not yet driven, so I'm eager to learn the course on Thursday during the opening practice session," Tracy said.  
"I enjoy the configuration we run with the big carousel chicane; and it has some very technically challenging parts," said Lowe. "[It has] very little opportunity for passing in certain sections, so you really have to be on your game when you go on the attack in these slower corners."
Tickets for the Global Barter 250 at New Jersey Motorsports Park on May 13 are available through the NJMP website.