David DePape, the suspect accused of attacking Paul Pelosi with a hammer, made a chilling jailhouse phone call to a news station, revealing disturbing plans to "get" people he believes were behind the suppression of individual liberties.
DePape called KTVU on Friday, the same day that police body camera footage was released to the public showing DePape confronted by officers while wielding a hammer and, moments later, appearing to swing it at Pelosi's head.
At the top of the call, DePape said he had seen the newly released video and had an "important message for everyone in America."
"You're welcome," he said, making clear he doesn't regret his actions, which left Pelosi seriously injured with a skull fracture.
DePape then said that "freedom and liberty isn't dying, it's being killed systematically and deliberately," and that the "people killing it have names and addresses," which he obtained so that he could "pay them a little visit" in order to have a "heart to heart chat about their bad behavior."
He then offered an apology—but not for the attack.
"I want to apologize to everyone. I messed up. What I did was really bad. I'm so sorry I didn't get more of them. It's my own fault. No one else is to blame. I should have come better prepared," he said.
DePape said he spent all his time exposing what he described as government corruption but that he was silenced by Big Tech at the behest of the government, which he claimed "outsources" the repression of free speech to the private industry.
"It's called fascism," he said. While he didn't go into specifics, he said he had a website with over 300 pages of materials that he claimed had been censored.
He added he has "a lot more to say" and that he's trying to set up a new website that's "out of the reach of tyrannical global fascists and their internet censors."
DePape's disturbing remarks came after a San Francisco judge ordered that evidence relating to the attack on Paul Pelosi must be released to the public, including police body camera footage.
The 42-year-old DePape faces state and federal charges including attempted murder for the Oct. 28 attack.
If convicted, he could face life in prison. He has pleaded not guilty.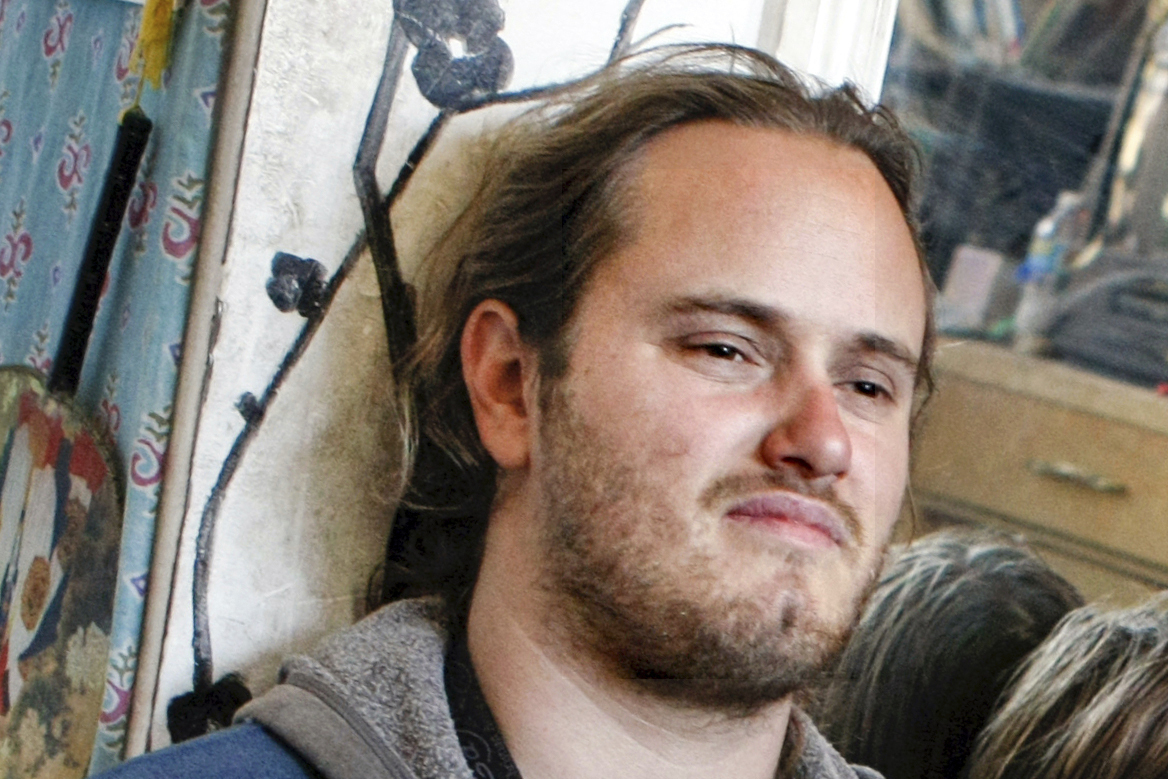 Bodycam Video
The video released Friday shows Pelosi and DePape holding onto a hammer and an officer telling DePape to "drop the hammer."
"Umm, nope," DePape replies, with an ensuing brief struggle for control of the hammer before DePape lunges towards Pelosi and swings it.
Several officers then immediately rush to grab DePape and placed handcuffs on him as Pelosi remains on the ground.
Pelosi was later rushed to a nearby hospital, where he underwent emergency surgery for a skull fracture and injuries to his right arm and hands.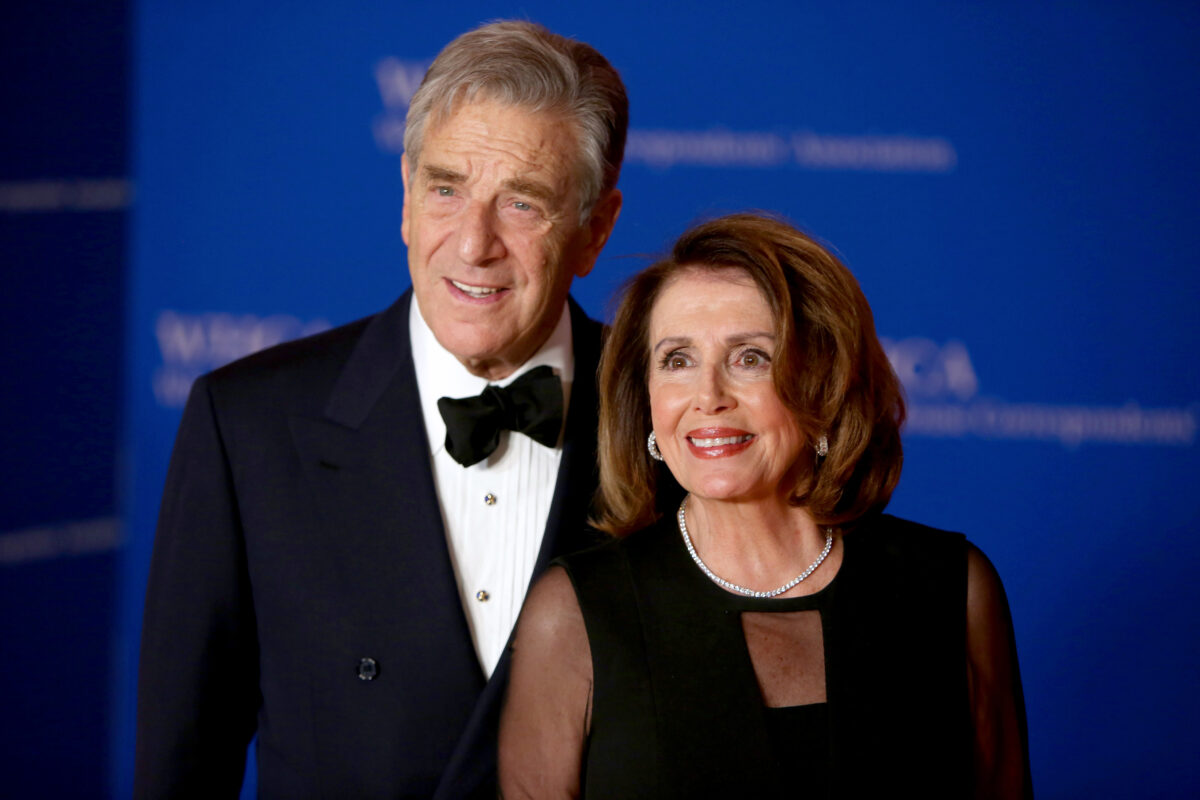 Lawyers for DePape had argued against releasing the footage and audio, saying it would "irreparably damage" his right to a fair trial.
A coalition of news organizations filed a court motion in San Francisco earlier in January to get access to the evidence, with attorneys for the outlets arguing that "the public and press have standing to assert their rights of access to court records and proceedings."
That request was made after the San Francisco District Attorney's Office on Dec. 14 introduced audio and video evidence against DePape but refused to make it public.
DePape is accused of smashing the glass door of Pelosi's home in Pacific Heights after 2 a.m. on Oct. 28 and later carrying out the brutal attack.
Graphic Testimony
After DePape allegedly gained entry into the home, he awakened Paul Pelosi, who was in bed asleep, according to court documents.
DePape then asked him where his wife, Nancy Pelosi, was. He replied he didn't know Nancy Pelosi's whereabouts so DePape said he'd wait, court documents show.
Police Lt. Carla Hurley, who interviewed DePape on the day of the attack, testified during the Dec. 14 hearing that DePape said he wanted to hold Nancy Pelosi hostage and that he wanted to use the hammer to smash her kneecaps and put her in a wheelchair.
DePape mentioned other targets besides Nancy Pelosi, including California Gov. Gavin Newsom, Hurley said.
In the interview recording that was played in court, DePape was heard saying that he hadn't "specifically" chosen Nancy Pelosi, while condemning the entire political establishment in Washington, railing against "scandal after scandal," and calling the political atmosphere in the country "[expletive] insane."
"There is evil in Washington," DePape told Hurley, according to her court testimony.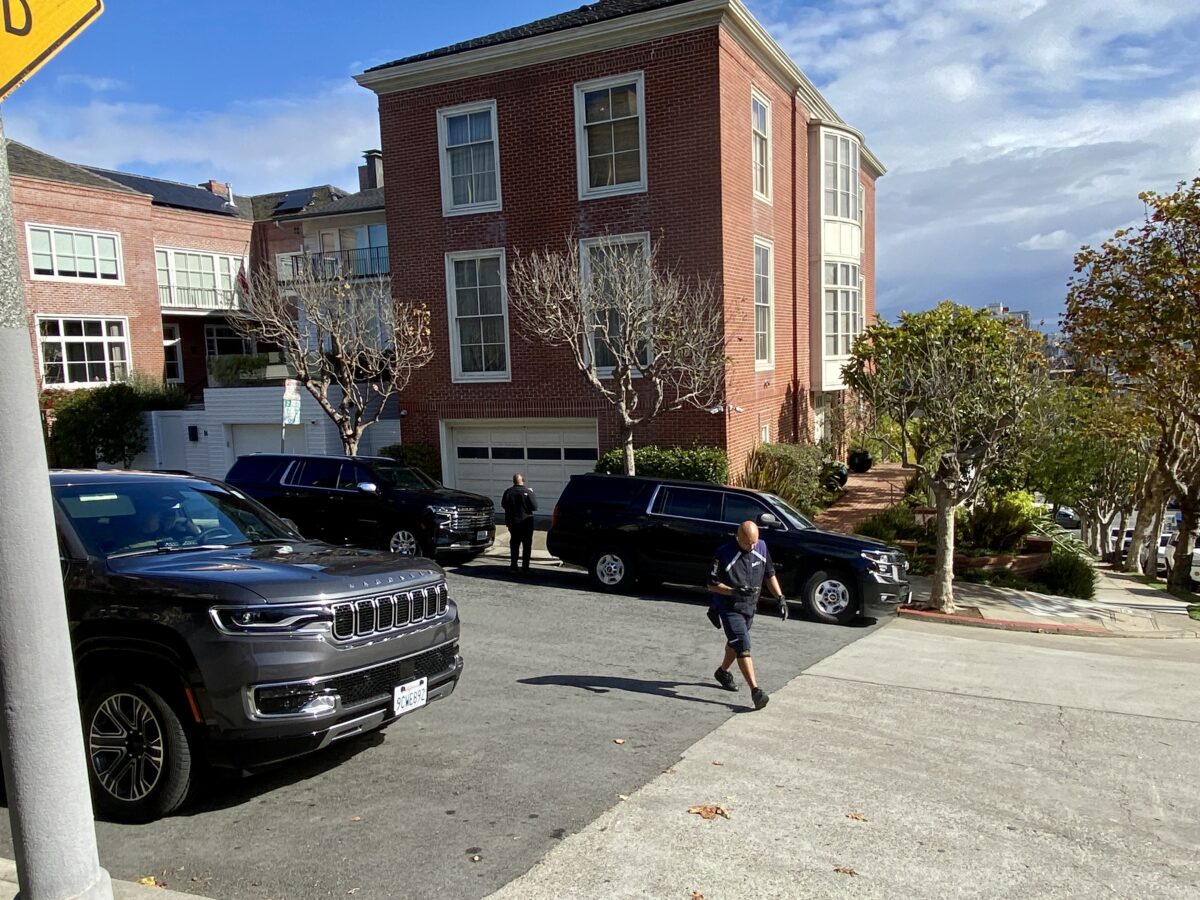 'I Didn't Come Here to Surrender'
During the hearing, the judge repeated a point made by prosecutor Phoebe Maffei that DePape had come "to the Pelosi house to wipe out and teach a lesson to the people that he believes are corrupt."
"I didn't come here to surrender. If you stop me, it's like stopping me from going after evil and you will take the punishment," DePape said, according to Maffei.
After Paul Pelosi told DePape he didn't know where his wife was, he asked to use the bathroom, according to court documents. DePape let him and, from the bathroom, Pelosi called 911.
In the 911 call played back in court, Paul Pelosi could be heard saying that "someone's in the home, don't know who he is," later telling the operator that "he told me to put the phone down."
Police arrived within minutes and after entering, encountered the two men attempting to control the hammer.
San Francisco Police officer Kyle Cagney testified at the Dec. 14 hearing that he witnessed the attack.
"My partner said, 'Drop the weapon' … He started to pull the hammer, Mr. Pelosi let go and the man lunged and hit Mr. Pelosi in the head," Cagney said in court, describing the encounter that left Pelosi with a fractured skull.
Cagney added that Pelosi was struck in the head "very hard" and collapsed face-first onto the floor.
Then Cagney tackled DePape and cuffed him, while his partner administered first aid to Pelosi, his testimony shows.
DePape faces several state charges, including burglary, elder abuse, and attempted murder. A conviction on those charges carries a penalty of between 13 years and life in prison.
He also faces federal charges of assault on a family member of a federal official and attempted kidnapping of a federal official.
He has pleaded not guilty to both sets of charges.
Jack Phillips contributed to this report.