Superstar wide receiver Antonio Brown will take to the practice field amid allegations of sexual assault, said New England Patriots head coach Bill Belichick to reporters.
According to the New York Post, Belichick merely said, "Yes," when asked about if Brown would be practicing in pads on Wednesday, Sept. 11.
The head coach was also asked if Brown, who was recently acquired after being cut by the Oakland Raiders, would play on Sunday.
"We're taking it one day at a time, just like we always do," Belichick said. "We're preparing for one day at a time."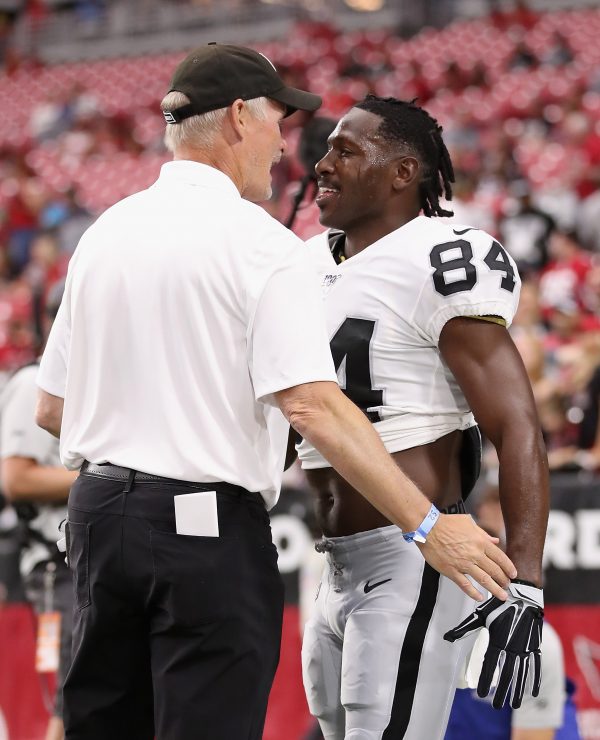 "On Antonio's situation, both Antonio and his representatives have made statements, so I'm not going to be expanding on any of those. They are what they are. We've looked into the situation. We're taking it very seriously, all the way through the organization. I'm sure there are questions, but I'm not going to be entering a discussion about that today," he also said, according to ESPN.
On Tuesday night, after the lawsuit was filed, the team issued a statement.
"We are aware of the civil lawsuit that was filed earlier today against Antonio Brown, as well as the response by Antonio's representatives," the Patriots said, ESPN reported. "We take these allegations very seriously. Under no circumstances does this organization condone sexual violence or assault. The league has informed us that they will be investigating. We will have no further comment while that investigation takes place."
Brown's lawyer, Darren Heitner, denied the allegations in a statement.

Heitner said Brown "will leave no stone unturned and will aggressively defend himself, including all of his rights in countersuits."
Brown's agent, Drew Rosenhaus, said that the lawsuit filed by Britney Taylor, a former personal trainer, was to be expected.
Brown and Rosenhaus have been "unfortunately anticipating this possibility," Rosenhaus told ESPN, according to Yahoo Sports.
"In no way do we condone any type of illegal conduct, misbehavior. None of this happened here," Rosenhaus said.
He suggested that Taylor had ulterior motives in filing the civil suit.
"This is a money grab," he said.
"I wouldn't be doing this interview if I didn't believe Antonio," Rosenhaus explained. "These allegations are false. He denies every one of them. I'm very confident his legal team has facts that will prove this."
The NFL might place Brown on the commissioner's exempt list that forbids a player under investigation from taking part in games or practices.
According to the Washington Post, the league is giving "serious consideration" to putting him on the list.