Commentary
There is something powerful and compelling about the faces of those who stand to recite the pledge of allegiance for the first time as naturalized American citizens. Having legally entered our nation, they have become some of the most ardent patriotic Americans who have earned the right to be called citizens. Yet they find themselves in a country that now too often seems distant and uncomfortable with displays of patriotism.
As a nation of immigrants there have been successive waves of newly naturalized citizens who would be the first to wave American flags along the Fourth of July parade. They would write the songs that celebrated America, the laborers who would build our cities, the scientists who gave us extraordinary inventions and doctors who saved lives. In return, these proud new citizens of America discovered the pleasures of life through their patriotism and by performing noble deeds. In doing so, they acquired the quiet self-respect of an immigrant in an adopted land where freedom, the rule of law, and opportunity remain woven into our national fabric.
That kind of peace cannot be found on a prescription, in a spa, or with some self-proclaimed motivational speaker. Rather, it is the inner knowledge that America remains, as President Abraham Lincoln once said of our land, "the last best hope of earth."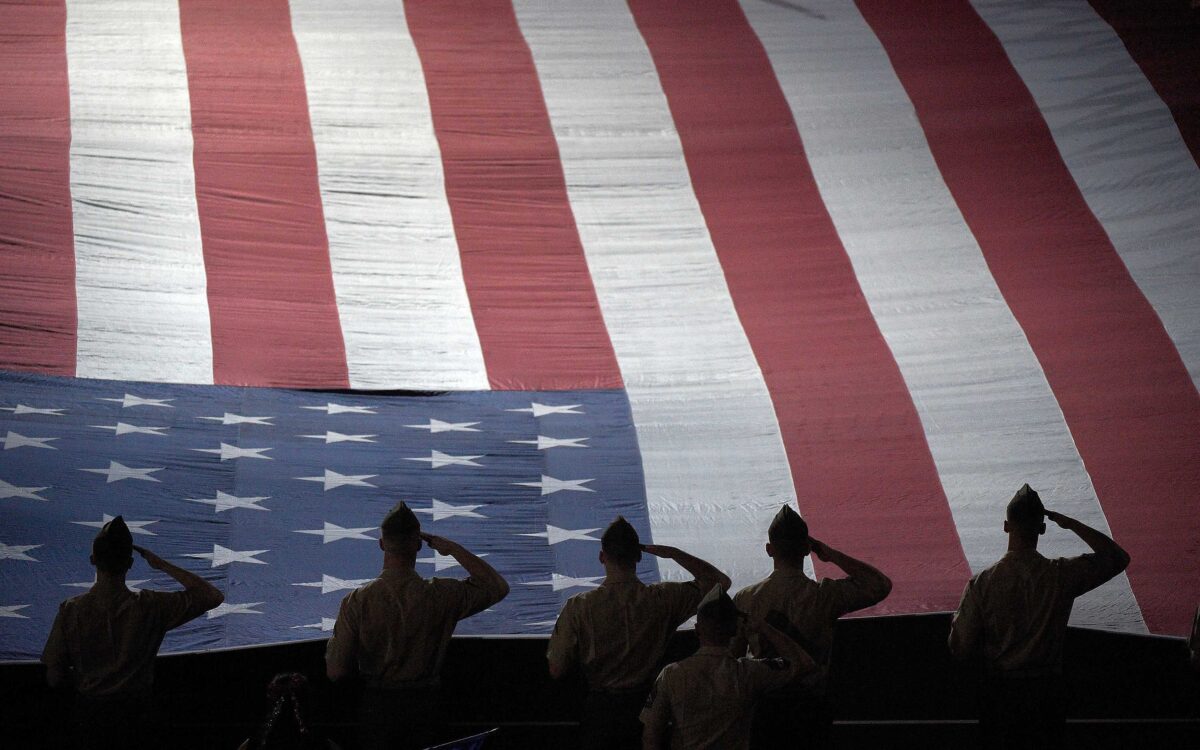 Yet we have entered a time when a neighborhood's shared display of American flags along every light post can prompt criticism that it is some jingoist display. American history, when taught at all, is now being viewed through a political lens that polarizes rather than unites. And while patriotism may be smirked at by the cynic the pride one takes in one's country—this country—our country—defines not just ourselves but the future of our nation.
America is about to observe yet another Fourth of July holiday. We will do so against a backdrop of rancor and political division. Our history suggests this is not unique and we have, in fact, weathered worse. But what has consistently bound our wounds and allowed us to realize our full potential as a democracy is the recognition that patriotism and noble deeds in a land that cherishes freedom remain among the rare pleasures of life meant to be embraced and enjoyed. Celebrate Independence Day this year in the knowledge that we remain "the last best hope of earth."
From the Gatestone Institute.
Lawrence Kadish is a commercial and industrial real estate investor and developer. He is founding chairman of the Committee for Security and Peace in the Middle East and the American Middle East Information Network, a senior advisor at Americans for Victory Over Terrorism (AVOT), and co-founder of the Republican Jewish Coalition. He is also an advisory board member at the American Airpower Museum and founder of the Museum of American Armor, both based on Long Island, New York.
Views expressed in this article are the opinions of the author and do not necessarily reflect the views of The Epoch Times.