Rep. Jeff Van Drew (R-N.J.), who left the Democratic party over House Democrats impeaching President Donald Trump, could face a Kennedy in the general election this year.
Van Drew represents New Jersey's 2nd Congressional District.
Amy Kennedy, the wife of former Rep. Patrick Kennedy (D-R.I.), said on Jan. 6 she'll run for the seat as a Democrat.
A former public school teacher and current education director of the Kennedy Forum, a group that advocates for mental health policies, Kennedy resides in Brigantine and was born in New Jersey.
Kennedy targeted both Van Drew and Trump, who welcomed Van Drew into the Republican party last month, in the video announcing her campaign.
"Too many of our leaders have lost their moral compass," the mother of five said. "Trump and Van Drew are symptoms of a bigger sickness infecting our country and our politics. Doing what's right shouldn't be complicated. Treat one another with respect, show some compassion, and look out for others."
Kennedy said the biggest public health emergency of our time is "the mental health and addiction crisis." She said she felt she couldn't "sit back and wait for things to change."
Three other Democrats have announced bids for the seat: Ashley Bennett, a member of the Atlantic County Board of Chosen Freeholders; West Cape May Commissioner John Francis II; and political science professor Brigid Callahan Harrison.
Three Republicans will be vying to win the Republican primary against Van Drew: businessman Brian Fitzherbert, former congressional candidate Bob Patterson, and David Richter, a CEO.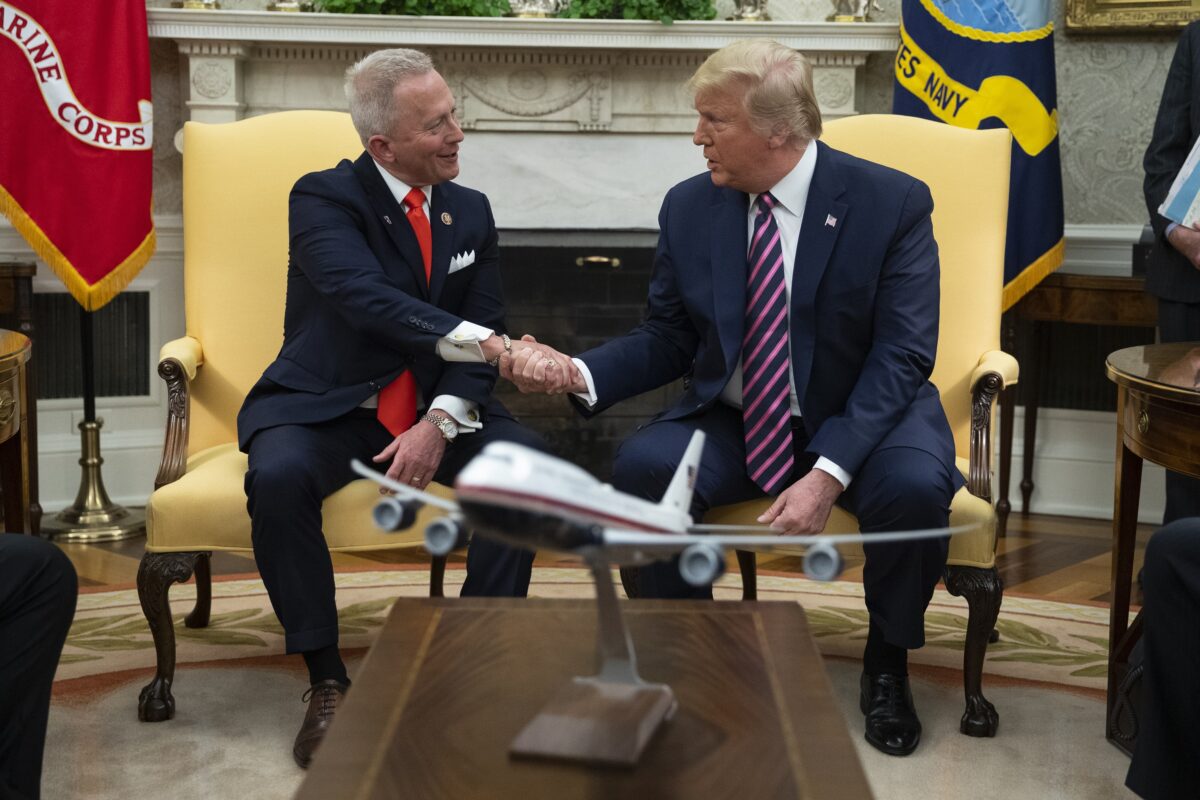 Van Drew got Trump's endorsement after switching to the GOP. The former Democrat decried the party's shift to the left and said he was disenfranchised by the push to impeach Trump.
Van Drew won the 2018 election by about 20,000 votes over Republican Seth Grossman.
The Kennedy family has a long history in politics. John F. Kennedy (JFK) was the nation's 35th president until he was assassinated in November 1963. His brother, Robert F. Kennedy, was a U.S. Senator representing New York from 1965 until he was assassinated in June 1968. Their brother Ted Kennedy was a U.S. Senator as well, representing Massachusetts for nearly 47 years.
Their father, Joseph P. Kennedy Sr., was U.S. Ambassador to the United Kingdom in the late 1930s.
JFK's daughter, Caroline Kennedy, was U.S. Ambassador to Japan from 2013 to 2017.
Joe Kennedy III, Joseph Kennedy Sr.'s grandson, is a U.S. Rep. representing Massachusetts. He's vying for a Senate seat in 2020.