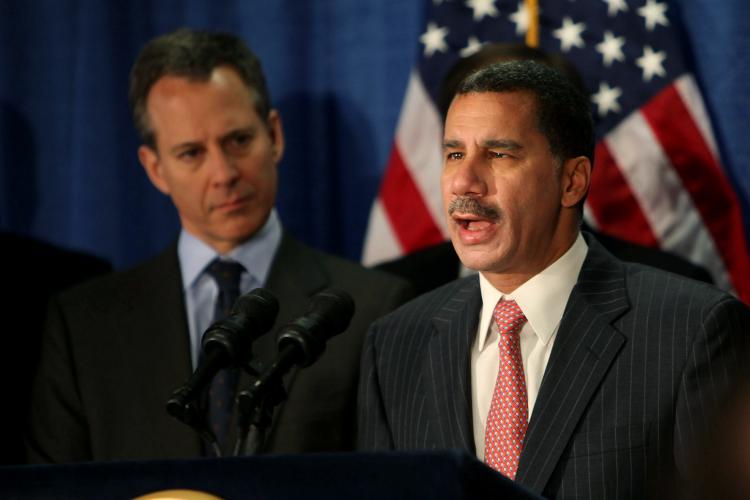 NEW YORK—Warning of "absolute chaos," Governor David Paterson responded Monday to questions about his announcement that he would withhold 10 percent of payments to schools and local governments. The funding cuts to schools will take place Tuesday, and the funds from withholding will relieve $750 million of the remaining $1 billion budget gap.
"There should be no loss of services to children, no loss of jobs to teachers, and no increase of property taxes to schools," said Paterson.
Paterson also explained that the cuts would be "wealth-based" so that the 5 percent of school districts that do not have resources to absorb cuts will be protected. The other 95 percent of school districts have resources to absorb the cuts, he said.
"When the executive makes these types of cuts, so that it falls within the perimeters of legality, they have to be across the board," defended Paterson.
And if nothing is done, Paterson warned of financial doomsday for New Yorkers.
"If we hadn't done this, where would we be? Nobody knows. We are actually saving the people of the state New York from absolute chaos."
Governor Paterson was speaking at a press conference where he received the final report of the Task Force for Industry-Higher Education Partnerships. The Task Force presented a plan to stimulate the innovation sector by utilizing the state's research resources.
Last Wednesday at the American Museum of Finance, Paterson said that New York's revenues have taken a big hit, "over twice that of the national average—we are ground zero of the economic crisis. We were harder hit [than] any other state."