A passing motorist threw a full bottle of beer at a stationary police SUV in California as the officer carried out a a DIU, smashing the rear window.
No one was injured, according to local reports, but police are asking for the public to help track down the perpetrator.
"Yes, this actually happened!," said a Facebook post from the California Highway Patrol, on Jan. 30, along with a picture of the shattered rear windshield.
"Two nights ago, a Stockton CHP Officer was conducting a DUI investigation on the right shoulder of northbound SR-99 south of Morada Lane," said the CHP statement.
"Someone in a passing vehicle thought it was a good idea to throw a full bottle of beer through the rear window of the patrol vehicle. Luckily nobody was injured."
[/eet_video]
It took the officer a moment to realize what happened, according to KCRA, and they not able to identify the suspect vehicle, or the people involved because they had to continue with the DIU.
Yes, this actually happened!! Two nights ago, a Stockton CHP Officer was conducting a DUI investigation on the right…

由 CHP – Stockton 发布于 2019年1月30日周三
CHP said even if fingerprints are found on the bottle, it is not enough to lead to an arrest.
Sheriff Flips SUV As Rock Thrown Through Windshield
The report comes just a few days after a Kentucky sheriff flipped his SUV after a rock was thrown from a passing car.
Two juveniles have been charged with throwing a rock through the windshield of the Boyle County sheriff's SUV, which left the road and rolled over several times after the deputy lost control, thinking he had been shot in the face.
The Boyle County deputy had been called out to investigate reports of someone throwing rocks at trucks on Jan. 27 in the early morning. Half a mile out, a rock was launched from a passing vehicle, shattering the windshield and hitting him in the face with an estimated speed of 100 mph.
Deputy Phillip Dean is expected to make a full recovery, but the Boyle County Sheriff's Office said he could have been killed by the rock itself, or killed after he lost control and hit several trees before flipping over.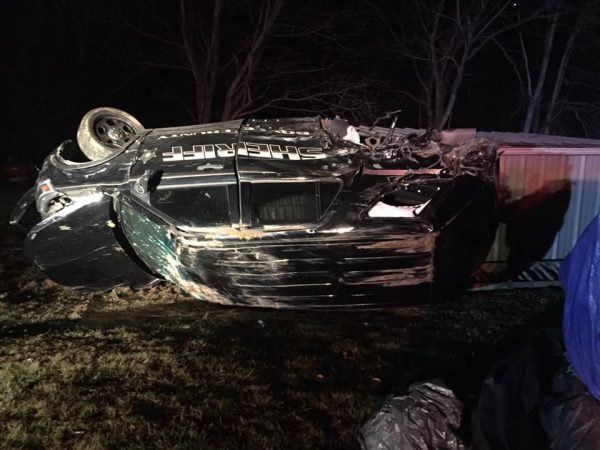 "He didn't see the rock being thrown; his windshield exploded and it hit him in the face," Sheriff Derek Robbins told the Advocate-Messenger. "I don't know if it knocked him unconscious, but it caused him to lose control and he flipped the vehicle multiple times."
The two teenagers, who are nearly 18, have been charged with various crimes, according to the Messenger, including first-degree assault of a police officer, felony leaving the scene of a wreck and failing to render aid, and criminal mischief.
On Sunday, January 27th, just before 5:00 A.M., a deputy was responding to reports that someone was throwing rocks at…
They may be charged as adults since they are close to being 18.
The rock was as heavy as a light-weight bowling ball.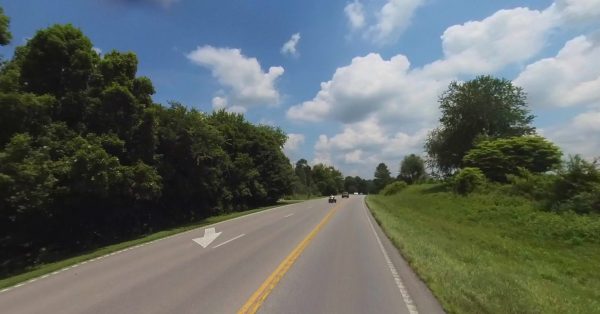 "That heavy a rock, a windshield is not going to—that was just a formality; it was just in the way," Robbins said. "The rock itself was big enough that if it had hit him in the right spot, it could have killed him."
According to the Messenger, Dean has a broken nose and multiple cuts and bruises.