The head of the Shanghai Urban Construction Group, a major state-owned company in China's largest city, and two executives were recently dismissed from their posts for violating the Party's disciplinary rules, according to reports.
President Pei Jianqun, the group's Party Secretary, was found guilty for failure to supervise proper usage of public funds. A trip in 2013 for 16 employees organized by two executives was approved by Pei, according to the Shanghai Commission for Discipline Inspection in a Dec. 23 notice.
The Shanghai agency pointed out that the trip was arranged in the name of a "project inspection" and that false reports were concocted. Both the Secretary of the Party group in the company, as well as the secretary of Party discipline—that is, the one meant to keep others in line—were implicated and had "failed in their responsibilities," the notice said.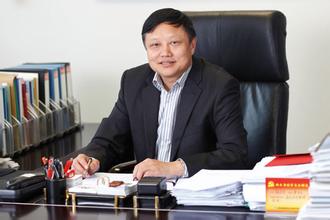 Party Secretary Pei Jianqun was dismissed from both his role as chairman of the Group and as Party leader there; the disciplinary officials, Zhu Chenhong and Zhang Liankai, received warnings.
The Shanghai Urban Construction, established in October 1996, is a state owned enterprise responsible for more than 150 key projects in Shanghai over the last decade. Its bailiwick has been in the lucrative and busy industry of municipal public works, including airports, bridges, highways, and housing complexes.
This March, Shanghai discipline officials began a two-month inspection of the Group. Since then, personnel changes have been frequent.
On July 27, its CEO was replaced; on Aug. 5, the Shanghai municipal housing bureau head was removed; on Oct. 12, a land auction at a starting price of four billion yuan ($617 million) was suddenly called off, interpreted as a major sign that changes were afoot in the Shanghai real estate industry.
The series of changes may also be another potential signal about the fate of Jiang Miankang, the son of former Party leader Jiang Zemin.
Jiang Miankang has long been involved Shanghai land use, zoning, demolition, planning, and construction, with a title as Inspector of the Shanghai Municipal Commission of Construction and Administration. Shanghai Zheng Enchong, who has long jousted with the factional subordinates of Jiang Miankang and others in the "Shanghai gang," as it was long called, says that this title is no regular hire, but comes with a great power.
Jiang Miankang's authority was as high as the director of the construction committee, simply for his special political background, Zheng says. Jiang relied on his father's high political status to build up his own career and power, gaining political purchase in research institutes, enterprises, and clubs in Shanghai, Zheng says.
As early as 2007 when Zhou Zhengyi, the prominent businessman and property developer from Shanghai, was arrested for bribery and tax fraud, it was reported in the overseas press that Jiang Miankang and his brother Jiang Mianheng were both involved in the illegal acquisition of land in Shanghai, and were implicated in the Zhou Zhengyi case.